Christmas Blessings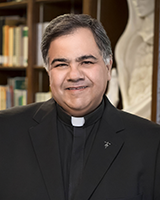 On behalf of the Marianist Province of the United States, we wish you a Blessed and Merry Christmas. We pray that you will be filled with the peace,  joy and hope of Jesus Christ Our Savior this Christmas and throughout the New Year.
Fr. Oscar Vasquez, Provincial
Marianist Province of the United States
Favorite Christmas Carols Bring Back Memories from Across the Years
Looking for a great conversation starter during your Christmas celebrations?
We asked members of the Cupertino Marianist Community: What Christmas song did you love most as a child? Hands down, Bros. Frank Spaeth and Fr. Steve Tutas said their favorite was "All I Want For Christmas Is My Two Front Teeth."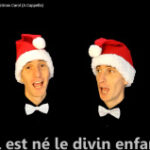 As adults, this duo of Marianists said their favorite song is "Il est né le divin enfant." Click here to listen.
Bro. Ed Loch, who lives at the Marianist Residence in San Antonio, said that as a child he loved the song "O Come, All Ye Faithful." Today, his favorite is "Angels We Have Heard on High."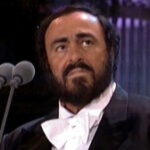 But Bro. Ed has another favorite – Schubert's 'Ave Maria.' "I recall my parents watching Pavarotti sing this one Christmas night, and my mother reached over, grasped my father's hand and said: 'Willie, do you remember this? It was sung at our wedding.'
"My father replied, 'No, I was so nervous that I don't remember anything.'
"Early the next morning, my mother died of a heart attack. Later, I got a copy of the Pavarotti program and would play the tape every Christmas. Now, anytime I hear the Ave Maria, my thoughts go back to that night and the love between my parents."
Click here to hear Pavarotti sing Ave Maria.
Marianist Mission Launches New Video Series Called "FatherSide Chats"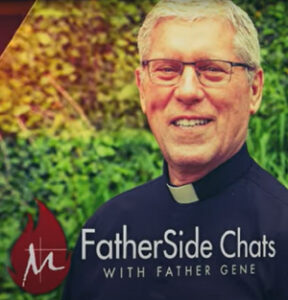 This fall, Fr. Gene Contadino, spiritual director for the Marianist Mission, began hosting a new video ministry called "FatherSide Chats."
The project is spearheaded by Linda Hayes, director of the Marianist Mission. "Linda's vision is to increase the Mission's outreach – especially to a younger audience – through social media platforms," said Fr. Gene.
The first video aired Sept. 14, 2021, and more than 20 already have been produced. The weekly videos are short — between two to three minutes each — and timely.
Topics are literally grabbed from news headlines or from brainstorming sessions among the Mission staff. "We focus on issues that people often struggle with, such as prayer life, social media or something even lighter, such as laughter, " said Linda.
The Mission started testing the pilot series this fall with a select audience of about 28,000 viewers. "One thing we've learned from the pandemic is that donors want to engage with us through a variety of formats including video chats, emails, social media posts and webinars," said Linda. "The initial response to the video series has been positive."
To view the latest posts of "FatherSide Chats," click here: (fathersidechats.com).
A Marianist Moment
By Bro. David Betz
Incarnation and the Marianist Journey!
This Marianist Moment begins with a reflection written for my Christmas Letter to the Marianist Affiliates since I believe it is appropriate in sharing the Good news about our Marianist Saints:
Recently, a line from Romans 10: 9-18 grabbed my attention, "How beautiful are the feet of those who bring the good news." Paul was quoting from Isaiah 52:7 where the prophet was calling the exiled People of God to a hopefulness that they will be delivered. He was inviting the people to participate in sharing the good news about this possibility. Questions that arise are, "What is the good news that I am being called to share on my life journey?" and "Where are my feet taking me when I share this good news?" These are questions that many of us may have considered in the nearly two years of COVID. We need to reflect upon what is the good news that we are being called to share and what is the best possible way, using our gifts and talents, to do the sharing. Of course, I cannot answer these questions for you, but it may be important to put one's trust in the God, in whose image we are made when discerning these questions. At this time of year, as we celebrate God's indwelling with the People of God, maybe we need to see the beauty of God's love for us as we seek to understand our role in the Reign of God. Of course, this is done with Mary as a guide. Be assured of my prayers in this endeavor as you continue your Marianist journeys.
Marianist Social Justice Collaborative (MSJC) Invites You to Assist Afghan Refugees
The Marianist Social Justice Collaborative Immigration Team seeks to keep the Marianist Family aware of and to assist the US immigration situation. The team recently met with an organization that aids immigrants and refugees to settle in the United States. This New Jersey organization, Interfaith – RISE (Refugee and Immigrant Services and Empowerment) assists immigrants and refugees from their time of arrival to when they are settled in a community. They help immigrants to find and furnish lodging, look for jobs, obtain documents and government services, care for medical needs, guide families with education for children and English-language skills.
Presently, there are thousands of Afghan refugees waiting to be processed from eight military bases throughout the country. Many others are waiting outside the U.S. The Immigration Team invites our lay and religious communities and individuals to help by adopting a family. This could be done with the help of a parish or a group or on an individual basis.  For more information, please see a list of resources below.
Next month, we will share with you the beautiful experiences of Tony and Jean Fitzgerald of Cleveland who have assisted two immigrant families.
If you have any questions or want to learn more, please contact Rich Sroczynski, Tiffany Hunsinger or Fr. Ted Cassidy.
You can also contact I-RISE.
Organizations to Contact to Help Directly:
If interested to learn more about or join the the Marianist Immigration Team please check it out at www.msjc.net
Marianist Ministries in Action
New Online Marianists History Course!
NACMS is offering another Online Marianist History Course starting February 2022.
Registration is now open for Part One of the Online Marianist History Course. This covers the historical background of France and the Catholic Church leading up to the time of the Founders.
Part One begins in February 2022 and consists of three meetings via Zoom, assigned homework readings and class forum postings between sessions.
To read more about the course, see class dates and times, and to register online, click here.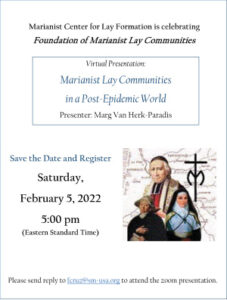 Marianist Center for Lay Formation Day
The Marianist Center for Lay Formation will be celebrating Foundation Day with a virtual presentation on Saturday, Feb. 5, 2022.
For more information, please click here.
Please join us in prayer for these members of the Marianist Family.
Marianist Province of the United States – Communications Coordinator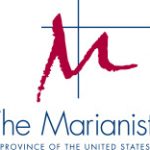 The Marianist Province of the United States is seeking a part-time Communications Coordinator. This position is responsible for coordinating communications and some technology initiatives for the Province of the U.S., for both internal and external audiences.  The Coordinator also maintains and manages the Province's Access Database. To learn more and review the full position description, click here.
Marianist Province of the United States – Digital Content & Web Editor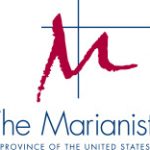 The Marianist Province of the United States is seeking a full-time Digital Content & Web Editor. The focus of this position is the creation and production of content and materials for the province communications department including, e-newsletters, surveys and province social media campaigns. The Editor also manages the province website and portal and assists in coordinating province web-based subscriptions and resources. Learn more and view the full position description.
TECABOCA – Program Coordinator – Summer Camp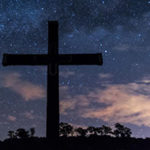 TECABOCA is seeking a Program Coordinator for the Summer Camp in Mountain Home, Texas. This position is responsible for Summer Youth Camp Program delivery, including, but not limited to, program planning, marketing, implementation and evaluation of summer camp for families, boys and girls. Learn more.
University of Dayton Campus Ministry – Assistant Director of Liturgy

University of Dayton Campus Ministry has an available position within its Liturgy area.  The assistant director of Liturgy collaborates with the liturgy team to establish a vision for and ensure the development and successful implementation of university liturgies, liturgical catechesis, liturgical ministry formation and sacramental preparation. Learn more.
FamilyOnline Submissions
We welcome and encourage submissions of interest to our nearly 3,400 subscribers. Please send them to Bernadette McCaffrey Groner.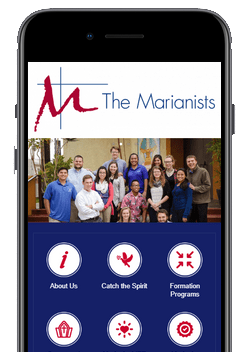 GET CONNECTED!
Stay in touch with the Marianist Province by downloading our new mobile app!

Download your free copy today for easy access to information that supports the work of Marianist-sponsored ministries. Compatible with Apple iOS and Android devices.