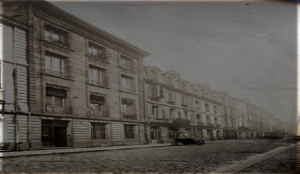 In 1819, the Marianists opened their first school on the street of Rue des Menuts in Bordeaux, France, with 15 students. The core group of teachers consisted primarily of religious from the first Marianist community. From this beginning, Marianist education spread rapidly beyond the frontiers of France to locations on five continents. Today, Marianists are educating more than 100,000 young people in 24 countries in 97 educational institutions with nearly 8,000 educators, both religious and lay.
We invite you to learn more! Please read:
Bicentenary Reflections
It is with great joy and hope that the Society of Mary celebrates 200 years of Marianist education.
This bicentenary year marks an opportunity to look back with gratitude and to look forward with renewed commitment to education in the Marianist tradition. To mark this momentous occasion, we are featuring a series of special bicentenary of education reflections by Marianist Brothers who have committed their lives to the mission of Marianist education.
Bro. Jesse O'Neill, Assistant for Education
Reflection 1 – Fr. Rudy Vela
Reflection 2 – Bro. Bob Dzubinski
Reflection 3 – Bro. T. William Bolts
Reflection 4 – Bro. Justin Quiroz
Reflection 5 – Bro. Ron Luksic
Reflection 6 – Bro. Joseph Nugent
Reflection 7 – Bro. Raymond L. Fitz
Reflection 9 – Rev. John Thompson
Reflection 10 – Michele Sweetmon