Are you called to be a Marianist Sister?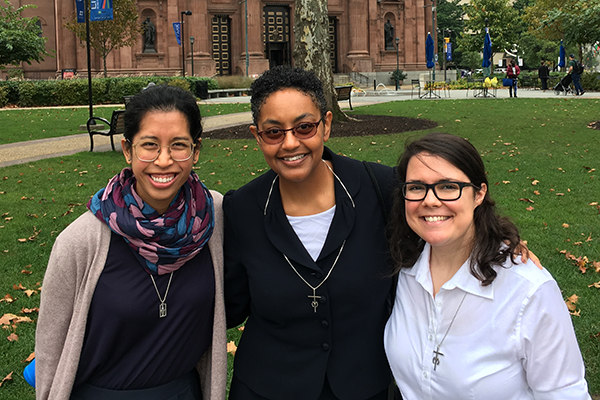 As Marianist Sisters, we continue the mission of Mary. We are inspired by our foundress Adèle's spirit of steadfast faith, boundless hope, and willingness to risk. Together with the Marianist Family, we are building a world and a Church that includes all.
As Marianist Sisters, blessed by cultural diversity, we reflect on:
The call of the Church
The needs of our world
The vision inspired by our founders
Our call to be women of prayer and faith in a multifaceted culture
Our own efforts to embody the Gospel
We see our mission as a province to be focused on and committed to:
Participate in faith communities
Help build a Church and society where no one is left out
Respond to the poverties of our time, especially economic poverty
Remain active with concerns of women
Maintain a global perspective while educating ourselves and others regarding the interconnectedness of our global society
Are you called to become a Marianist Sister? We'd love to help you explore this possibility. Please contact Sr. Nicole Trahan, FMI.