The Join Her Mission campaign ended on June 30, 2019, after having raised nearly 11 million dollars. Over the years, you have been a faithful partner with the Marianists through your generosity to the Marianist Mission. We are so grateful! Your support has enabled us to educate our young brothers, care for our senior members, support our high schools and universities, and partner with the poor around the world. Thank you for joining us. Our mission would be incomplete without you, our faithful Mission partners.
We can only continue the mission entrusted to us by our Founder, Blessed William Joseph Chaminade with you, our partners. We invite you to continue to share in Mary's mission of making Christ present in our world by forming persons and communities of apostolic faith, committed to education as we minister with youth and in solidarity with the poor.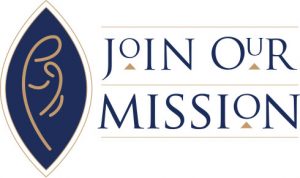 As Marianists, we seek to embody Mary's attentiveness to the Lord. Through our works, we seek to continue her mission of discipleship.
Blessed Father Chaminade believed we are all missionaries. There are many ways you can partner in ministry with the Marianists to touch the lives of people in need. Outright and legacy gifts are a thoughtful and generous way to meet your personal financial objectives and enable the Marianists to help those in need now and in the future.
Three Ways to Support the Marianists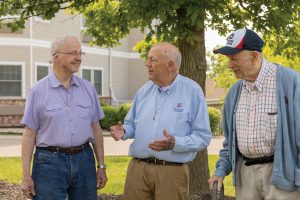 Assist a Marianist
Care for elderly brothers and priests
Over the course of their long working careers, Marianist priests and brothers touch the lives of thousands. They have given unselfishly so that others may grow and find God. Today, more than 200 Marianists are age 70 or older. Many require costly healthcare that now consumes nearly half of our total yearly budget.
Now, the brothers and priests ask their faithful friends to assist them in their senior years.
Prepare for the future
Sustain formation of brothers, sponsored ministries, and Marianist Urban Students Program (MUSP) in sponsored schools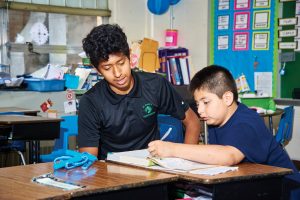 The Marianists offer a quality formation program for young men who wish to be Marianist brothers and priests. Members of the Society of Mary – are a joyful, prayerful community of men, sharing a devotion to the Blessed Mother and a commitment to service.
Marianist-sponsored ministries — schools, universities, retreat centers, parishes and missionary activities — animate the Marianist Charism to thousands of lives reached every year. They bring to life the words of Mary to the stewards at the wedding feast at Cana: "Do whatever He tells you."
Your gift will ensure our lay collaborators carry on the distinctive Marianist culture.
Learn more about Marianist Ministries.
Remain Faithful to the Mission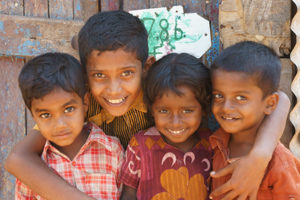 Partnering with the poor in India and Eastern Africa
Inspired for Mary's compassionate love, the Marianists work to bring justice into the world by solving problems and relieving suffering caused by cycles of poverty. Millions in India and Eastern Africa are trapped in these treacherous cycles.
With the help of loyal supporters, the Marianists will continue this vital mission of educating the world's most impoverished so that they may create better lives for themselves and their communities.
Outright Gifts
Outright contributions of cash, securities and pledges payable over one to five years are welcome.
Gift of Securities
Securities, stocks, bonds and government issues may be given to the Marianists.
The Marianists as Beneficiary
Bequests, life insurance, retirement or bank accounts.
Charitable Gift Annuity
A charitable gift annuity is a gift made to our organization that can provide you with a secure source of fixed payments for life.
Charitable Lead Trust
The trust is called a "lead" trust because the income interest paid to the Marianists "leads" or precedes the "remainder" of interest paid to the beneficiaries.
Charitable Remainder Trust
The trust is called a "remainder" trust because the Marianists receive the "remainder" of interest paid to the original individuals.
Please prayerfully consider becoming a partner with the Marianists, to strengthen the faith, form apostles, educate the young and serve the poor and socially outcast.
If you are ready to make a planned gift or need more information, please feel free to contact:
Jenee Margo Gonzales, J.D.
Philanthropy Coordinator
Brother James Brown, S.M.
Legacy Giving Director
Brother Robert Juenemann, S.M.
Development Associate
The Marianist of the United States and Marianist Mission are both IRS approved 501 (c)(3) nonprofit organizations and all gifts are tax deductible.
Federal Tax ID#31-1657985