Help Care for Our Elderly Marianists
Marianists have dedicated their lives to serving the poor, educating the youth and sharing God's message. Today, in the Province of the United States, there are more than 200 professed brothers. Of those, 75 percent are over the age of 70. Although Marianist brothers and priests don't retire, in their later years they do leave full-time ministry for quieter lives of prayer and service at the community.
Most elderly Marianists who need care live in one of our three assisted living communities in California, Texas, or Ohio. Our goal is to help these men to remain as active in ministry as possible given their advanced years. Here, these men continue part-time ministry when possible. These men receive a wide range of services depending on their level of need; from independent leaving through assisted living to total care and hospice care. In addition, other services such as physical therapy and nutrition oversight are provided to help the brothers live a good quality of life.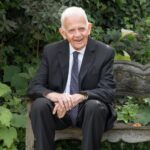 Bro. Bob, age 87, was active in our ministry of gratitude and spent time handwriting thank you letters and cards to donors of the Marianist Mission.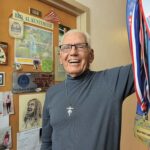 Bro. Al, age 91, serves his community as prayer leader and cantor for Sunday Mass. He remains active by supporting student-athletes in their activities and by playing tennis three times a week.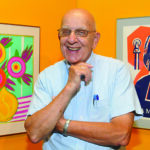 Bro. Joe, age 92, is the Dean (oldest) of his community. He continues his ministry of art and still receives commissions for his work.
Importantly, these men remain part of a Marianist community, sharing the common life, prayer and brotherhood that are so fundamental to being Marianist.
Like many, we struggle with the rising cost of health care. While many of these good men are in active ministry, the cost of caring for this population grows with each passing year, demanding a sharply increasing percentage of overall resources. Having risen to more than one-third of the annual budget, care for aging brothers is critical.
Marianist brothers and priests have devoted their lives to the Marianist mission throughout the world. They have brought hope, offered support, and shared Christ's love with everyone who has been graced by their presence. Now, the brothers and priests ask their faithful friends to assist in supporting them in their senior years.
We ask you to partner with us by joining our St. Joseph's Legacy Club, a monthly giving club, to support the care of aging brothers and priests. Funds are used for medical care not covered by insurance, equipment purchases, maintenance and general operations. Your gift to our St. Joseph's Club is a profound way of saying thank you to a brother or priest who has touched your life! Click here to give monthly.