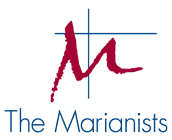 Communications Manager
The Marianist Province of the United States seeks a Communications Manager to work at our provincial headquarters in St. Louis, Missouri. A top candidate for this role will have a degree in journalism or communications, at least four years of experience in a corporate or organizational communications setting, and strong writing, editing and proofreading skills. Experience with WordPress and e-newsletter programs such as Constant Contact is a plus.
See job description.
Please send résumé and cover letter to Mary Ellen Garcia at: megarcia@sm-usa.org.