St. Vincent-St. Mary High School (OH) – Principal

St. Vincent-St. Mary has an opening for a high school principal. It operates under the President-Principal Model. The principal works closely with the President, Chief Operating Officer, Director of Enrollment, Director of Advancement and several other departments in support of our mission.
The search committee is actively seeking candidates with experience in leading academically rigorous curricula, utilizing instructional best practices for meeting diversity among learners, and engaging in assessment of teaching and learning to monitor growth and inform decision making. Candidates who are knowledgeable with the challenges facing most Catholic schools today and comfortable meeting those challenges are desirable. The next Principal must have demonstrated proficiency in building and maintaining internal and external community relationships that will ensure the continued success and sustainability of St. Vincent-St. Mary High School.
Click here for more information.
St. Vincent-St. Mary High Schoo (OH) – Major Gifts Officer

St. Vincent-St. Mary High School, under the leadership of President Leo Hyland and the Board of Trustees, is seeking a candidate for the position of Major Gifts Officer as it embarks on the next phase of its current Strategic Plan. This plan has key initiatives that will provide for advances and enhancements to be made in the near future and in years to come that will favorably position STVM in the marketplace as the choice for Catholic education. It seeks a candidate who is results-oriented, mission-driven, positive, and professional to join the team.
Click here for more information.
Chaminade College Preparatory (STL) – Retreat Coordinator
Chaminade College Preparatory School, an independent Catholic school located in St. Louis, MO, is currently accepting applications for a Retreat Coordinator. This is a full-time staff position that reports to the Director of Campus Ministry.
The Retreat Coordinator will:
• Coordinate all aspects of the retreat program
• Lead multiple overnight retreats throughout the school year
• Facilitate leadership development and faith-sharing among students
• Work in collaboration with all members of Campus Ministry staff to ensure a well-organized and fully functioning department
• Assist House Deans and Mentors in the Pastoral Care of their House
Click here for more information.
Chaminade College Preparatory (CA) – Director of Human Resources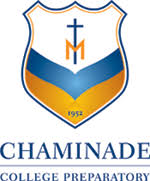 Chaminade College Preparatory, in Chatsworth, CA, is seeking a Director of Human Resources to lead a comprehensive human resources program in support of Chaminade's faculty, staff, and administration.
The Director of Human Resources reports to the President and serves as a member of the President's Executive Council. In collaboration with the other members of the Executive Council, the Director provides leadership and oversight of the school's compensation, employee benefits, recruitment and onboarding, employee relations, leaves of absence, compliance, employee training and development, employee evaluation, job descriptions, record-keeping and reporting, human resources information management, employee recognition, and employee wellness programs.
Click here for more information.