Tecaboca – Executive Director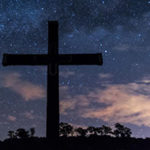 Tecaboca Camp and Retreat Center, located in Mountain Home, Texas, is looking for a dynamic Executive Director.
Responsibilities include focusing on the overall strategic direction, sustainability and promotion of Tecaboca:  A Marianist Center for Spiritual Renewal.
The Director should embody Tecaboca's core values; Be faithful to the Marianist Catholic Charism, maintain the Sanctity of Place and grow spiritually through a variety of experiences.
Click here to view more details.