Campus Minister for Community Service – Moeller High School

Archbishop Moeller High School located in Cincinnati, Ohio, is seeking a Campus Minister for the 2020-2021 school year. As a key member of the Campus Ministry department, the Campus Minister leads a variety of programs for our students, both during and outside of school hours, which are rooted in Catholic social teaching. Learn more.
---
Life Program Coordinator – Marianist Province

The Marianist Province of the United States is seeking a Marianist LIFE (Living in Faith Experience) Program Coordinator. LIFE is a national faith-formation program for high school students, rooted in Catholic teaching and the Marianist charism. Since 1970, Marianist LIFE communities have developed in many parishes and high schools. There are approximately 40 institutions actively involved with Marianist LIFE.
The Marianist LIFE Coordinator provides vision, leadership and support to Marianist-sponsored ministries and other ministries regarding Marianist LIFE and Marianist LIFE affiliated programs. This role supports Marianist-sponsored ministries throughout the academic year to sustain vibrant Marianist LIFE communities for students that support the mission and vision of Marianist LIFE.
The Coordinator is responsible for all planning, promotion and implementation of Marianist LIFE Summer Programs, including recruitment, training and supervision of Regional Coordinators and Coordinating Team members.
LIFE is based on Fr. William Joseph Chaminade's vision for building a community of communities to change the world. Marianist LIFE provides students at Marianist and non-Marianist institutions opportunities to share faith, to learn from each other, and to become instruments of peace. Learn more.
Qualified candidates may send resume with references to megarcia@sm-usa.org.
---
Principal – Chaminade College Preparatory – High School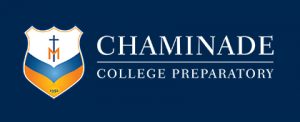 Chaminade College Preparatory located in the San Fernando Valley area of Los Angeles, California is seeking a faith-filled and visionary Catholic educational leader to serve as its next high school principal. Chaminade is one school with two campuses and two campus administrations (middle school and high school). Chaminade's high school principal works closely with the president, middle school principal, and other members of the executive leadership team to ensure a seamless educational experience while maintaining the distinct educational experiences of the high school. Learn more.