Fr. David Fleming, 80, died March 12, 2020. Father David was a revered leader in the Society of Mary; he served as the 13th Marianist Superior General and as Provincial of the former St. Louis Province. He also was a leading force in the foundation and early growth of the Marianist District of India.

Fr. Bernard Lee, 87, died Jan. 26, 2020. Fr. Bernie was a teacher, a writer and a scholar. He had a passion for philosophy, theology, religious life and Marianist life. He was a high school teacher, professor, and served on the staffs of several universities. he was a major contributor to the development of practical theology as both a thealogical and pedagogical method in graduate ministry education.

Fr. Kenneth J. Sommer, 91, died Dec. 17, 2019. Fr. Ken was a teacher, a chaplain, a powerful preacher and a trusted spiritual guide. He dedicated his life as a Marianist in consecration to the Blessed Virgin Mary and felt it was a gift of God's grace that he was called to be a spokesman for Jesus' love for his Mother in the Church.

Bro. Thomas E. Deasy, 83, died Dec. 18, 2019. Bro. Thomas was a teacher, a librarian, and an archivist. He developed a deep appreciation of film and filmmaking which he taught. He embraced his vocation to live in community and to embody the spirits of Jesus and Mary in his life and the lives of others.

Bro. Ralph Neumann, 84, died November 6, 2019. Bro. Ralph was a teacher, deeply dedicated to instilling the Marianist Charism in the hearts and minds of those he served. He was a brother of hope and joy. He served in Latin America for nearly three decades and then continued his mission in the United States tutoring English and Spanish.
Bro. John Samaha, 88, died September 27, 2019. Bro. John lovingly offered his life in service to Mary, always saying "yes." He was a teacher, author, administrator and formator. He was a prolific writer, specializing in public relations and communications. He was also a Marianist pioneer, helping to found a Marianist school in Lebanon.
Bro. Walter Ebbesmeyer, 95, died September 26, 2019. Bro. Wally was a teacher and a social justice advocate who spent nearly 30 years serving the poor in East St. Louis, Illinois. He will be remembered for his gentle manner and cheerful, selfless service.

Bro. William Farrell, 74, died September 12, 2019. Bro. Bill was a Marianist educator and an advocate of the poor. He campaigned for social justice, worked to show the imprisoned that they are worthy of God's love and spent the last decades of his life reaching out to the impoverished people of Guatemala.


Bro. David Schmitz, 89, died September 15, 2019.  Bro. Dave was a working brother. He strived to accept each assignment prayerfully and cheerfully. He served as a cook, a business manager and a computer lab manager. He also built many buildings and a chapel in the Marianist missions in Eastern Africa.

Fr. Paul Reich, 90, died April 4, 2019. Fr. Paul was a teacher and chaplain in several Marianist high schools. He was an associate pastor for nearly three decades where he fortified the work of the Holy Spirit in the Church through his parish ministry and dedication to adult religious education.

Bro. Robert Hoppe, 78, died April 11, 2019.  Bro. Bob served in administration for many Marianist ministries. His business mind was a true gift.   His practicality combined with his deep Marianist spirituality made him an excellent homilist and daily example of Marianist Charism.

Bro. Richard Martens, 87, died March 24, 2019. Bro. Richard was a teacher, a liturgist, a musician, an organist, and chorus director. He dedicated his love of music to singing the praises of God and Mary to generations through his musical ministries in schools, parishes, chorus groups, bands, military bases and communities.

Bro. LeRoy Viera, 92, died January 20, 2019.  Bro. LeRoy was a veteran, a skilled carpenter and an artist who dedicated his life as a working brother serving in maintenance and construction positions in Marianist schools and ministries. He found great joy in everything he did in dedicated service to Mary.

Fr. Richard Wosman, 59, died January 21, 2019.  Fr. Richard was many things—a teacher, a scholar and an administrator. Through his many years devoted to Catholic Education, he sought to instill the presence of God in the hearts and minds of all he served.


Fr. John Bakle, 82, died March 12, 2019. Fr. John was a veteran, military chaplain, teacher, guidance counselor, pastor and administrator in Marianist high schools, youth programs and retreat centers.
Bro. William Chewning, 94, died January 7, 2019.  Bro. Bill was a teacher, high school administrator and professor whose great love for science was only eclipsed by his much greater love of faith and prayer. 


Bro. Edward Zamierowski, 85, died January 7, 2019.  Bro. Ed was a high school teacher, professor, mentor and environmental advocate. Serving in both the United States and Africa, he inspired others with his vocation as a Marianist and his commitment to service and social justice. 

Bro. Bernard Stratman, 71, died January 10, 2019.  Bro. Bernie held many national leadership roles in the Catholic Church in the US. He dedicated his knowledge in communications to help guide and shape the future of the Church in the U.S. and nourished it with the Marianist Charism.

Bro. Bernard Zalewski, 81, died November 10, 2018.  Bro. Bernard "Ben" Zalewski was a teacher, professor and software consultant who served at the University of Dayton in Ohio and several Marianist high schools throughout the United States and in Africa.


Fr. William Behringer, 86, died November 20, 2018.  Fr. Bill was a teacher, chaplain, pastor, administrator, missionary, author and Marianist formator. In his more than 69 years of dedicated religious profession, he served as provincial, master of scholastics and director of novices.


Bro. Joseph Barrett, 93, died August 7, 2018.  Bro. Joe was a beloved teacher, guidance counselor, vocation director and mentor  serving in Marianist schools, colleges, and communities.

Fr. Joseph Stefanelli, 96, died August 17, 2018.  Fr. Joe was a was a Marianist historian, author, teacher, mentor, translator, novice director, pastor, and Provincial for the former Marianist Pacific Province.


Fr. Donald Cowie, 89, died November 8, 2018.  Fr. Don was a beloved teacher, chaplain and novice master serving in many Marianist schools communities and ministries.

Fr.  Edward Jach, 86, died June 7, 2018 . Fr. Ed was a teacher, school chaplain, pastor and dedicated many years to Marianist formation.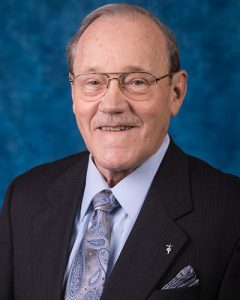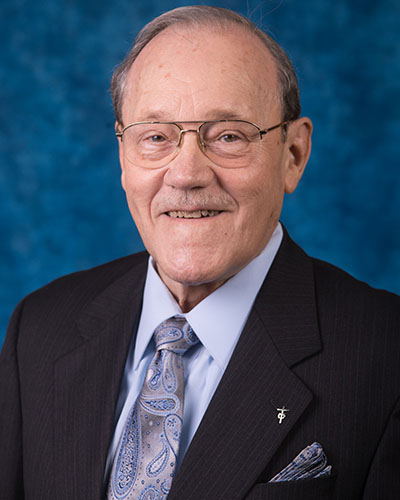 Bro. John Rohe, 87, died June 13, 2018 . Bro. John was a gifted teacher.  He inspired countless students with his love of science and his love of Mary.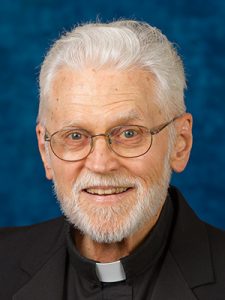 Fr. Richard Kuhn, 90, died July 5, 2018 . Fr. Richard was a beloved teacher and chaplain who inspired many with his devotion to Mary and apostolic focus on family through his retreat ministry.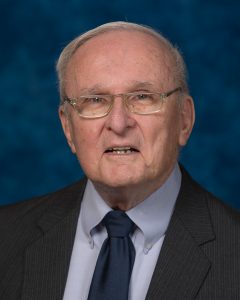 Bro. Eugene Frank, 86, died April 22, 2018.  Bro. Gene was a gifted musician, scholar, and spiritual seeker.  He was a beloved teacher, administrator, archivist and IT specialist in both the United States and Korea.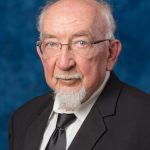 Bro. James Droste,   83, died April 14, 2018.  Bro. Jim was a teacher, pastor, and grounds keeper who inspired many with his prayerful devotion to our Blessed Mother.

Fr. Francis Nakagawa, 90, died Feb. 24, 2018. Fr. Francis was a teacher and pastor who was much loved by the Japanese Catholic community in Hawaii.

Bro. Gerald Hyland, 95, died Feb. 11, 2018. Bro. Gerry was a teacher and an artist. He entered the Society of Mary after serving in World War II.

Fr. Richard Loehrlein, 87, died Jan. 21, 2018. Fr. Richard was as missionary, teacher and chaplain. He served in Eastern Africa nearly 30 years.

Bro. Donald Schaaf, 81, died Jan. 3, 2018. Bro. Don was a teacher and business manager who also ministered in the juvenile justice system.