Dedicated to forming people and communities of faith
The Society of Mary (Marianists) is an international Roman Catholic religious congregation of brothers and priests. About 230 members of the Province of the United States serve in ministries from Honolulu to Puerto Rico, and in Eastern Africa, India, Ireland and Mexico.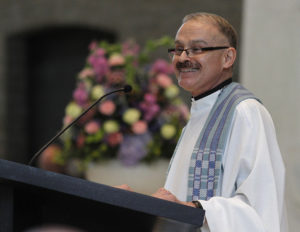 The Marianists sponsor universities and secondary schools, as well as parishes and retreat centers. We work in spiritual formation, social justice and environmental preservation.
Blessed William Joseph Chaminade founded the Society of Mary in France in 1817. Marianists have been present in the United States since arriving in Cincinnati, Ohio, in 1849.
Marianist priests and brothers live and minister as equals, modeling our lives after Mary, the mother of Jesus.
As part of a wider Marianist Family that includes Marianist Sisters and committed lay men and women, we are dedicated to forming people and communities of faith through education, parish work, social justice, the arts, and other ministries.
The Marianist charism
The Marianists are distinguished by our unique charism. A charism is a gift given by the Holy Spirit for the benefit of God's children.
Our charism guides our lives and all our ministries. It is made up of these core values:
We are people of faith
As spiritual individuals, Marianists carry out God's will in our service to others.
We are followers of Mary
Marianists view Mary as the model of discipleship. Just as Mary gave birth to Jesus, Marianists seek to bring the presence of Jesus to life within ourselves and others.
We are people of community
Marianists believe that living, praying and supporting one another in community enriches our faith and strengthens our ability to meet world challenges – especially problems associated with poverty and ignorance.
We are a discipleship of equals
Brothers and priests share equal status within the Society of Mary. Priesthood is viewed as a ministry, not a "step up the ladder."
We are leaders in mission
The Marianist mission is to bring Christ to the world and to work for the coming of his kingdom.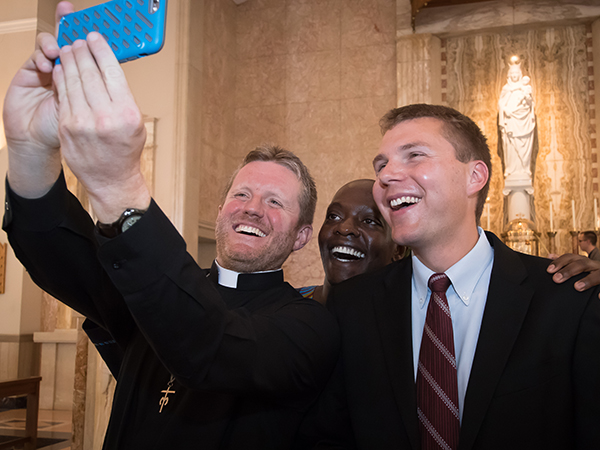 Our mission statement
Empowered by the Holy Spirit and inspired
by the dynamism of Blessed Chaminade's charism,
we – brothers and priests – vowed religious in the
Marianist Family, live in community as equals.
Through lives of prayer and Gospel service,
we dedicate ourselves to the following of
Jesus Christ, Son of God become Son of Mary.
Wherever we are sent, we invite others to share in
Mary's mission of making Christ present in every
age and culture by forming persons and communities
of apostolic faith that advance justice and reconciliation.
Committed to education, we minister with youth
and in solidarity with the poor.