Tecaboca Continues Its Traditional Marianist Camp Experience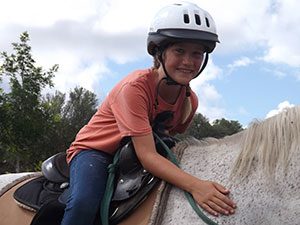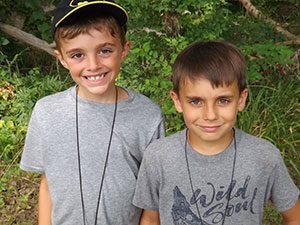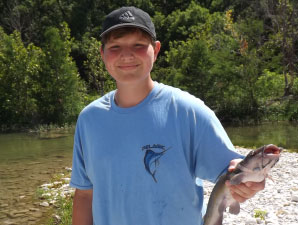 Archery, fishing, kayaking, campfires and s'mores – a small taste of the traditional camp experience that Tecaboca: A Marianist Center for Spiritual Renewal serves up every summer for boys and girls ages 7 – 13.
While much of the programming for the Summer 2019 camps stayed the same, the number of attendees was up. "The horse program was bigger than ever," said Kay Tally-Foos, executive director.
"This is the first time we offered a one-week camp," said Kay, who believes the shorter time frame helped boost the number of kids who could participate.
And this is the second year Tecaboca offered a summer camp for girls. "This year, we gave the girls an opportunity to enroll in the traditional camp like the boys, as opposed to only offering the horse camp as we did last year," said Kay.
While the staff continues to experiment with one-week and two-week formats, much of what makes Tecaboca so inviting is the way it enables kids to be kids, away from digital technology and the noisy world.
"Our summer camps are completely unplugged and steeped in Marianist community life," said Kay. "We stay connected to God's natural world in a way that is rarely found in everyday life." See more photos.
Celebrating our Blessed Marianist Martyrs
by Bro. David Betz
Starting in August and ending in November, we celebrate our Blessed Marianist Martyrs, Jakob Gapp (August 13); Carlos Eraña, Jesus Hita and Fidel Fuidio (September 18); Miguel Léibar, Florencio Arnaiz, Joaquin Ochoa and Sabino Ayastuy (November 6). As you may know, a martyr is a person who is killed because of his or her religious belief. The person is willing to suffer because his or her faith in God is much more important than renouncing it. Sometimes, a specific cause may lead them to the suffering. In the case of Jakob Gapp, his anti-fascist views during the 1940's was the main reason that led to his death at the hands of the Nazi regime.
Our Blessed Marianist Martyrs are members of a very large community of martyrs recognized from the early days of our Catholic community. They are witnesses whom we are called t know and to seek intercession when praying for the grace of God to act upon the lives of friends and family members who need to experience this grace in their lives.
In this segment of Marianist Moment, I invite you to read an article about Jakob Gapp by Daniel M. Jordan, from the North American Center for Marianist Studies. He wants you to consider Jakob Gapp as a Social Justice Animator.
Blessed Jakob Gapp: Social Justice Animator
Marianist Prayer Experience Reminder
Please continue to share your prayer experiences of calling on the Marianist saints using this form. We hope to share one prayer experience each month in FamilyOnline.
Marianist Family Members in the News
Marianist Co-chairs Dayton Oregon District Tragedy Fund
Bro. Raymond Fitz has agreed to co-chair the community oversight committee for the Dayton Oregon District Tragedy Fund. The committee consists of 16 community leaders who will oversee the disbursement of charitable funds to victims of the Oregon District tragedy. The fund was established immediately following the mass shooting that occurred on August 4, 2019.  It accepts charitable donations to assist the  victims who were physically injured and the families of the victims whose lives were taken. Let us pray for Bro. Ray, the committee and all of the victims of this tragedy. Read the press release. Read the Dayton Daily News story.
Marianist International Lay Family Members meet in Quebec
Caitlin Cipolla-McCulloch (MLC-NA leadership team member) and her mom, Marianne, had the opportunity to visit with Josee Roberge and Marcel Dion of French-speaking Canada. Marcel and Josee met up with Caitlin and Marianne in Québec City and traveled just outside the city to the shrine of Ste-Anne-de-Beaupre. Caitlin and Josee have only communicated through area internet conference calls, and this was a wonderful opportunity to finally connect face-to-face. What a blessing to be a part of an international lay family!
Marianist Ministries in Action
FamilyOnline is featuring a new series called "Here I Stand" to highlight the Marianist Family's commitment to key social justice issues.
Here I Stand
A Reflection on Immigrant Justice
Pam Orlowicz is a spiritual director from Rutherford, New Jersey, and a member of the Immigrant Justice team of the Marianist Social Justice Collaborative.
Why is immigrant justice important to you?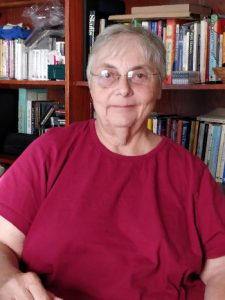 Our treatment of immigrants reflects our values and who we are as Christians. Pope Francis recently stated: "Migrants are persons. They are the symbol of all those rejected by today's globalized society. The weakest and most vulnerable must be helped. This is a tremendous responsibility, from which no one is exempt if we wish to fulfill the mission of salvation and liberation in which the Lord himself has called us to cooperate."
What would you like others to know about this issue?
Those coming into the United States are often people looking for work, joining other family members or are fleeing dangerous situations. They are not criminals. They take low paying jobs that most Americans don't want. They pay taxes, and they are not eligible for federal benefits.
Tell me about a few things your team is doing to advance immigrant justice?
The MSJC Immigrant Justice team has two major goals. One is to educate others about the issues surrounding immigration. The second is to encourage action through action alerts. You can get more information about this at msjc.net where you can sign up for Justice Jottings and get updates on this issue and others.
Prayers for Dayton and El Paso
The Marianists invite you to join us in praying for healing and comfort for all those affected in the recent tragedies in El Paso, Texas and Dayton, Ohio. The Marianists have ministries in Dayton and in Ciudad Juárez, just across the border from El Paso. These cities are also home to many students, families and friends of the Marianists.
Read University of Dayton's Statement.
---
Please join us in prayer for these members of the Marianist Family.
Marianists Celebrate Jubilees
Each year, the Society of Mary recognizes brothers and priests who are marking milestones of their first professions of vows or of their priestly ordinations. This is the fourth group of 2019 Jubilarians we honor as a special section of FamilyOnline.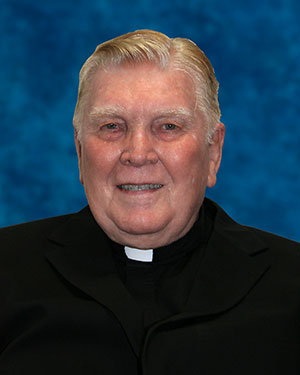 FATHER GERALD C. HABY
50 years of ordination
As I wrote in my 50th anniversary of profession autobiography, I was a reluctant religious and priestly vocation. I went to St. Mary's University in San Antonio in 1952 for reasons other than religious but seeking the answer to my question, "How can I, given my talents and abilities, do the most good for the greatest number of people?" I spent two years discerning whether to major in physics, zoology (with a goal of outdoor art), and thinking about chemistry (with a goal of pharmacy). In my sophomore year, I decided on a geology major because it combined my desires to be a scientist who worked outdoors — after either a career in professional baseball (and, subsequently, coaching), or the military — and, after retirement, buy a ranch and become a rancher. Read more.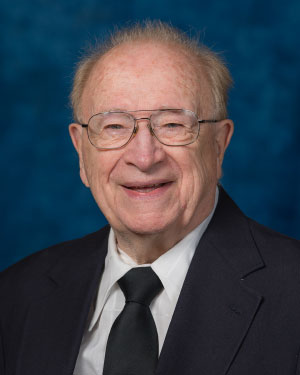 BROTHER JAMES LEAHY
75 years of profession
Over the years of my teaching career, I have endeavored to imitate a fellow Marianist:
Bro. Leonard Mann, who was my ideal when I was his student in the postulate.
I lived for the classroom, and, thank God, managed to enjoy it daily for 66 years. I credit anything I was able to accomplish during these years to the older SM'ers with whom
I lived during my initial years as an educator. Read more.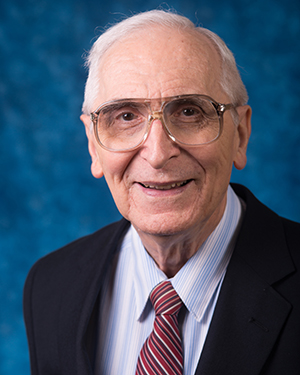 BROTHER JEROME L. MATZ
60 years of profession
I was born in 1940 in Milwaukee and attended Immaculate Conception Grade School where I was taught by the Religious Sisters of Mercy. In 1958, I graduated from Don Bosco High School, taught by the Marianist priests and brothers.
Several factors prompted me to join the Society of Mary: the grace of God; the powerful example of my family's Christian living and faith; the extremely impressive and edifying Marianists who taught me at Don Bosco High School, 1954-1958; and my personal desire to become a teacher. Read more.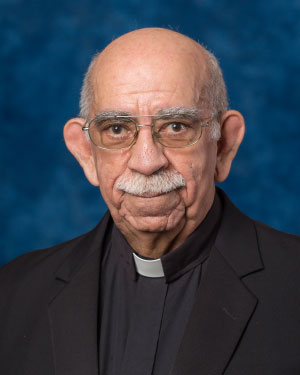 FATHER JOSÉ RAMIREZ
50 years of ordination
It has been said that "our God is a God of surprises." My reflections on my vocation as a Marianist bring me to a similar conclusion. If God could surprise Mary and invite her to respond to an unexpected call to be the Mother of Jesus, and if God could surprise Joseph to accept her and become her husband, the foster parent of Jesus, then — on perhaps an entirely different scale —why could not God surprise me and call me to be a Marianist over 60 years ago? Read more.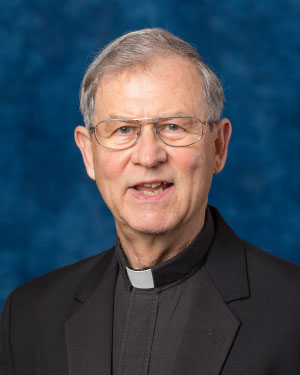 FATHER MICHAEL REAUME
50 years of ordination
I'm not supposed to be here. I was 11 when I nearly died of a burst appendix. While I was near death (but didn't know it) my mother quietly dedicated me to the Blessed Virgin. I only learned this many years later. A radical operation cleared the infection, and I have now lived seven times as long! Each day is a gift. Read more.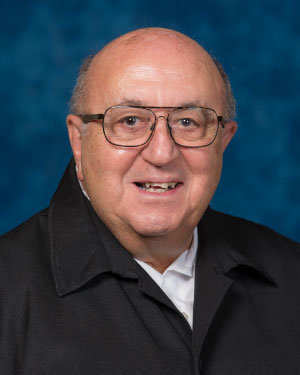 BROTHER JOHN SAMAHA
70 years of profession
The youngest of the four children of my Lebanese immigrant parents, John and Anna Samaha, and the only boy, I was born and raised in San Francisco and grew up in St. James Parish. Neither of my parents had the benefit of formal education, but they valued highly the importance of a sound education.
At St. James Boys School, I was entrusted to the care of the Brothers of Mary beginning in the fourth grade. I then attended St. Ignatius High School. But the Marianists had made a lasting impression on me, and early in my high school years, the idea of becoming a brother began to gel. Later, I enjoyed living with some of my early teachers in several Marianist communities. They were my heroes. Read more.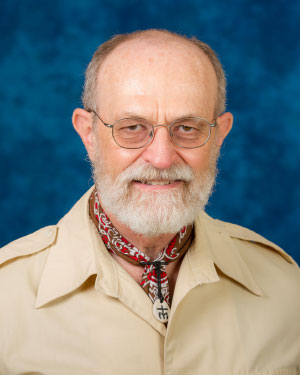 BROTHER BILL SCHLOSSER
50 years of profession
I find that the prayer offered by Dag Hammarskjold expresses much of what is in my heart:
"For all that has been, Thanks.
To all that shall be, Yes!"
The "For all that has been" began while a student at Covington Catholic High. I met the brothers at CCH and felt attracted to them: to their community of life, to their community of prayer from faith of the heart and to their community in service. Aspirancy and novitiate set in motion a lifelong journey toward an ideal of loving compassionately, seeking justice and walking humbly with others in the presence of the Lord. Read more.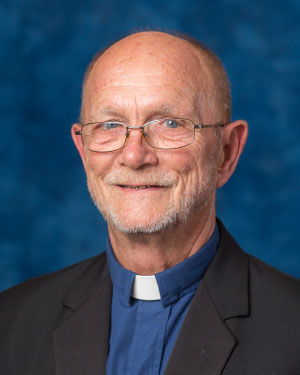 FATHER KENNETH A. TEMPLIN
60 years of profession
I was born and raised in Cleveland. I met the Marianists at St. Joseph High School and was caught by their wonderful spirit. I made vocation retreats and, in my senior year, decided to follow their wonderful example and become a brother. I professed first vows on Sept. 2, 1959, at Marcy, New York. After three years of college at Mount Saint John, I began active ministry as a high school teacher. After several years in ministry, and with the urging of my fellow brothers, I asked to be ordained a priest and went to the seminary in Toronto. I was ordained on May 26, 1979, at my home parish in Cleveland. Read more.
Marianists Celebrate Jubilees in Dayton
Congratulations to the 2019 Marianist Jubilarians who gathered in Dayton, Ohio, on August 10 for a Mass and reception to celebrate the anniversaries of their dedicated service as Marianists. See more photos.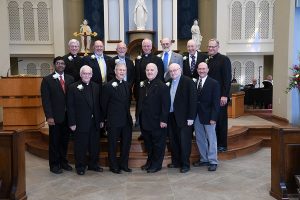 The Marianist Archives recently acquired the Magnus Baur Madonna. This August, Betsy Donnelly donated the 15-inch statue to the National Archives of the Marianist Province of the U.S. She also included the following fascinating provenance, "The statue was made in France in 1846. It was brought to Texas by Bro. Magnus Baur (1829-1910) in his trunk in 1856 and stayed in his possession until his death in 1910. Bro. Joseph Schmitz (historian, 1905-1966) had it until his death in 1966. Bro. Ralph Thayer (1919-2002) had it until 1970 when he gave it to his sister, Elizabeth. At her death in 1973, Emerson and Elaine Thayer took it. In 1986, Bro. Ralph Thayer gave it to Betsy Donnelly [of San Antonio]." Read about Bro. Magnus Bauer. See more photos.

St. John Vianney Seeks New President
St. John Vianney High School in Kirkwood, Missouri, offers a Catholic, college-preparatory program that transforms boys into exceptional men of knowledge, character, and accomplishment. Sponsored by the Society of Mary, Vianney has been educating young men in grades 9-12 since 1960. The Board of Directors seeks a president to begin in the 2020-2021 school year. Learn more.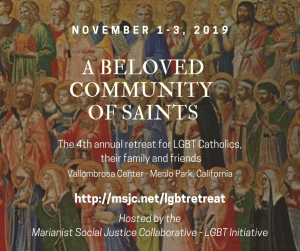 Retreat for LGBTQ Catholics & Allies
The Marianist Social Justice Collaborative LGBT Initiative will sponsor the 4th annual intergenerational retreat for LGBTQ+ Catholics, their families and friends 18 years of age or older. This year's presenter, Rachel Bundang, will build on the theme A Beloved Community of Saints as we gather over All Saints weekend November 1-3, 2019, at the Vallombrosa Center in Menlo Park, California. While Catholic in focus, persons of all faiths are welcome to participate. Early bird registration rate available until September 30. To learn more and to register visit msjc.net/lgbtretreat/.
Changemakers – Promoting Positive Social Change
The 2019 Changemakers Conference is scheduled for Sunday, Oct. 13, 9:00 a.m.-5:00 p.m. at Chestnut Hill College in Philadelphia. Sponsored by the Marianist Social Justice Collaborative and the SM Office of Justice, Peace and Integrity of Creation, this conference will be an intergenerational and interfaith gathering for people who want to make a difference in our world and become more effective agents of social change. Bishop Dwayne Royster and Ms. Esther Chavez are the keynote speakers. Student discounts and scholarships are available. For more information and to register, go to Changemakers 2019.
FamilyOnline Submissions
We welcome and encourage submissions of interest to our nearly 3,400 subscribers. Please send them to Bernadette McCaffrey Groner.
Editor's Note:
The most recent edition of ALIVE Magazine, featured a story , "Glad to be here," a profile of Bro. Mike O'Grady. The article incorrectly stated that St. Aloysius parish in Cleveland, Ohio, was closed. However, Bro. Mike O'Grady reported that although the Marianists withdrew in 2015, the parish and school are still open and thriving. St. Aloysius continues to be a vibrant part of the Glenville neighborhood.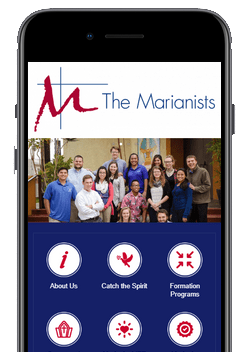 GET CONNECTED!
Stay in touch with the Marianist Province by downloading our new mobile app!

Download your free copy today for easy access to information that supports the work of Marianist-sponsored ministries. Compatible with Apple iOS and Android devices.