Coronavirus: Communion in Solitude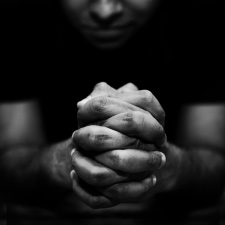 In these challenging times of uncertainty, please know that you are not alone. The coronavirus is impacting us all as individuals, families, school and faith communities. As Marianists, we have always embraced adaptation and change; it is one of the core characteristics of a Marianist education. Blessed Chaminade said, "New times call for new methods." The Marianist Family is doing just that. We are gathering in virtual prayer.  We are live streaming masses. We are sharing resources to inspire and encourage each other as we shelter in place and pray for an end to this pandemic.
We will be offering resources to keep us connected as people of faith. We encourage you to join us in prayer for healing and hope for those who are suffering from COVID-19. Join us in also praying for those healthcare workers who continue to risk their lives to provide care and for other workers who are providing essential services and goods. Finally, we ask that you join our Marianist Family in prayer that we may continue to find spiritual inspiration and thrive in faith as we adapt to this unprecedented time. Know that you are in our prayers as well.
May the Holy Spirit offer us strength and help us find solidarity in faith as we commune in solitude.
Fr. Oscar Vasquez
Provincial
---
---
Coronavirus Resources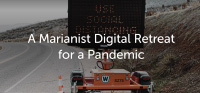 Join us for A Marianist Digital Retreat for a Pandemic. This four-module retreat can be completed on your own and at your own pace, but we encourage communities to make the retreat together and gather in small groups (virtually) to share in discussion, reflection, and prayer.
Pope Francis: The Vatican released a free downloadable book of Pope Francis' homilies and prayers responding to the trial and suffering of the coronavirus pandemic. Download Strong in the Face of Tribulation.
United States Conference of Catholic Bishops(USCCB):
Catholic Health Association: Coronavirus Resource Page
National Catholic Reporter: Coronavirus Feature Series

The Marianist Retreat and Conference Center: This Little Light is a daily one stop space for music art, prayer and inspiration. Click here to read the latest edition. To sign up for this daily email go to https://mretreat.org/constantt-contact-form/.

Marianist Environment Education Center (MEEC): Words of Hope from the Holy Ones – A Marianist Environmental Education Center blog reflects on finding hope in this time of COVID19 crisis in Pope Francis March 27th urbi et orbi message and our experience of nature in springtime. Read it here.

North American Center for Marianist Studies (NACMS): To bring the Marianist Family together in this time of dispersion, NACMS is organizing a FREE online reading group. The first session of the group was centered on the book Short History of Marianist Spirituality. The next three sessions will focus on a variety of writings by the late Fr. Dave Fleming, SM. Click here for more information and to register.
If you have a resource you would like to suggest, please email us and let us know.