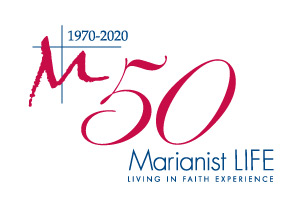 50 years of Marianist LIFE means a really REALLY big celebration. The national summer program at St. Mary's University in San Antonio will host hundreds of student LIFErs, their Home MLC moderators, and our amazing staff members. We are collaborating with the university on a number of projects to make this summer program truly memorable.
Meet the 2020 Coordinating Team
---
Important dates about the 50th Anniversary Celebration: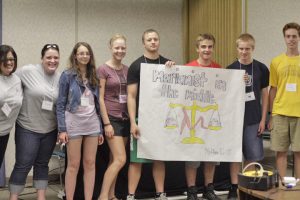 Marianist LIFE – 2020 Summer program
July 10-19: Adult moderators
July 13-19: Student program
July 18: Part of the day will include doing service at sites within short walking distances to the university
Registration for Summer 2020 is now open via email and at marianist.com/life.
For Summer 2020 registration guidelines and policies, click here.
Contact: Toni Mesina/Sierra Christian
---
50th Anniversary Celebration
The Marianist Family is invited to join the 2020 Summer Program on Saturday, July 18, 2020.
7:30 pm – Mass at Holy Rosary Parish (159 Camino Santa Maria, San Antonio, TX 78228)
9:00 pm –Social to follow at Greehy Arena (St. Mary's University)
Registration information will be available in March 2020.
---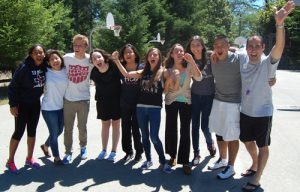 LIFE Alumni Weekend
July 16-19, 2020
Open to college-age and working young adults who participated in a summer program in Central, Pacific or South.
Registration opens January 15th.
For more information, click here.
Contact: Toni Mesina
---
MLC-NA Assembly
July 16-19, 2020
Open to Lay Marianists, including former LIFE moderators and staff members.
For more information see MLC-NA's August newsletter.