Marianists 2022 Jubilees
Each year, the Society of Mary recognizes brothers and priests who are marking milestones of their first professions of vows or of their priestly ordinations.
We will feature a new set of Marianist 2022 Jubilarians each month throughout the summer.
Jubilarians Featured in August-September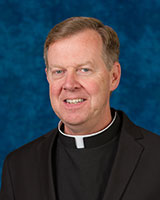 FATHER THOMAS FRENCH
25 years of ordination
Thomas Joseph French was ordained to the priesthood on June 27, 1997, at Bon Secours Spiritual Center in Marriottsville, Maryland.
His discernment began as a student at Cardinal Gibbons High School in Baltimore, Maryland, where he was taught by the Marianist brothers and priests. His vocation began to strengthen during his studies at Mount Saint Mary's College and Loyola University. His vocation formalized as a Marianist brother during which time he dedicated his life to the education of children.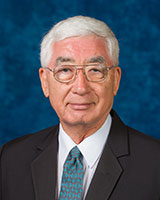 BROTHER ROBERT MARUYAMA
60 years of profession
I think I was about ten when I received my Baptism from a Maryknoll missionary in Manchuria, soon after the end of WWII. For all practical purposes, it was an infant Baptism for me, because I hardly knew what it was all about. I was just following my mother's lead. But circumstances allowed me to meet the Marianists when I entered a high school in Yokohama, Japan, conducted by an international group of the Society of Mary. That's where I was introduced to the meaning and importance of religion in life.
Jubilarians Featured in May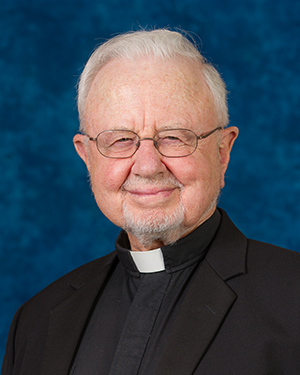 FATHER GEORGE MONTAGUE
75 years of profession
My 75 years in the Marianists have taught me the truth of the Gospel: that life has meaning and joy in giving oneself in service. And doing so in a common mission with my Marianist brothers under the banner of Mary has been the most fulfilling joy of my life. Community life keeps me grounded in reality and is a safeguard against independent hubris. I am deeply grateful to the particular Marianist brothers who have inspired me by their wisdom, encouragement, counsel and example.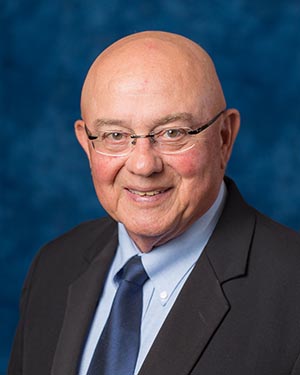 BROTHER JEROME BOMMER
70 years of profession
I've enjoyed my life as a Marianist. Over the years, it was pleasant. I became aware of the goodness of the brothers, enhanced by our family spirit. Living in a Marianist community is a blessing. As we were assigned ministries, we learned them while we were doing them. Often you received help from someone who had a wealth of experience in the area in which you were working.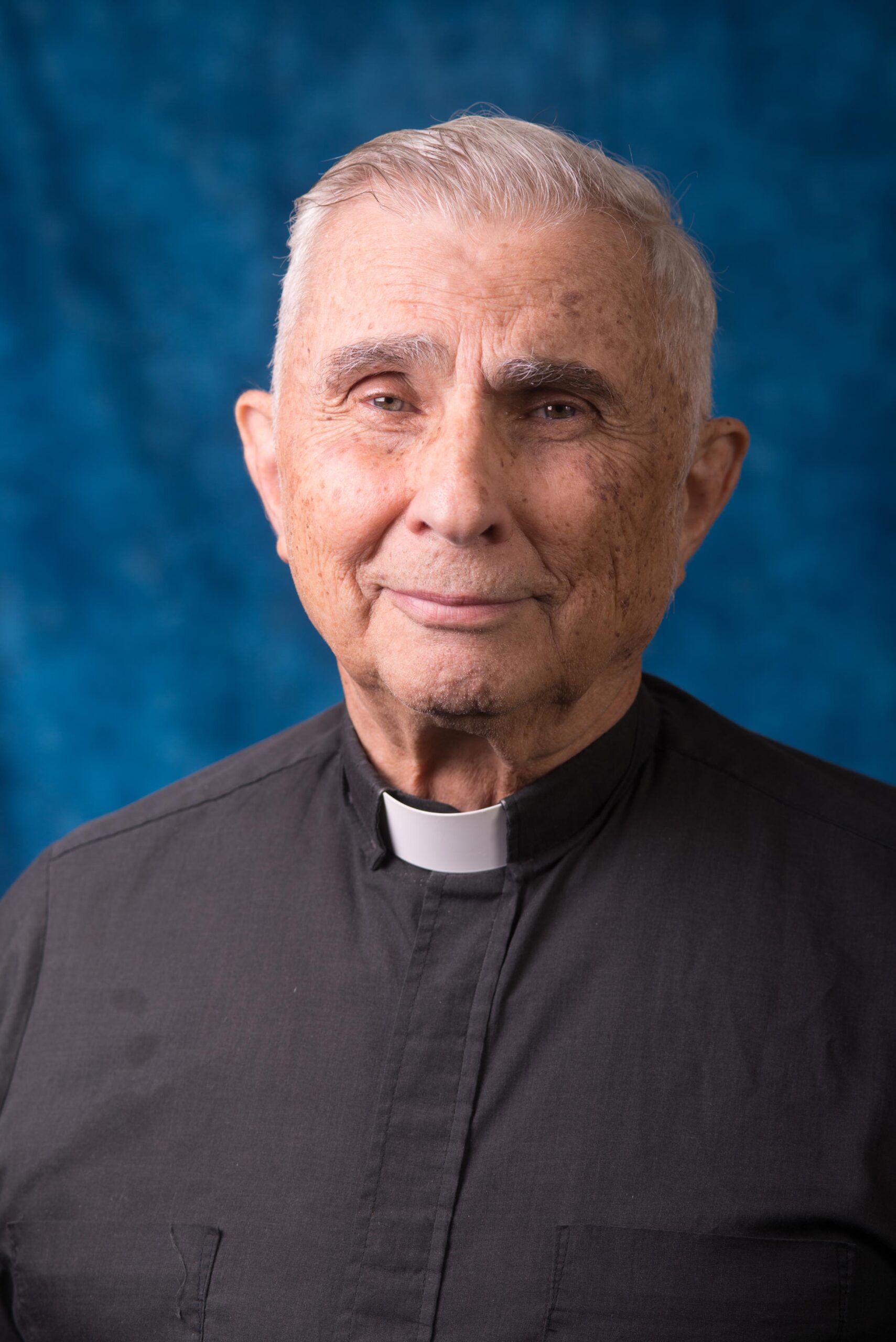 FATHER FRANZ SCHORP
70 years of profession
The following is an abbreviation of my concern for the Society of Mary and the Church:
The late Bro. L. Meinhardt, director at Maryhurst, told us (scholastics) that upon moving into community, conversation would not center on content of course material. While true, this was/is a tragedy for the Society of Mary, as well as for the Church, as shown by reasons for exodus from the Church.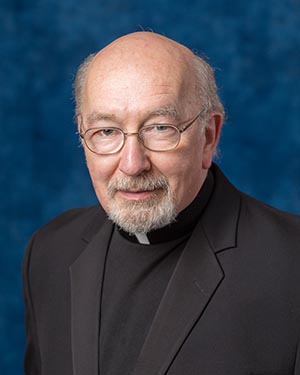 FATHER GERALD CHINCHAR
60 years of profession
From my baptism at Holy Cross Church in Euclid, Ohio, on Nov. 7, 1943, to my religious profession on Aug. 22, 1962, to my ordination on May 29, 1982, to the present day, all have provided a grace-filled journey of challenges and blessings. I give thanks for the many people who were instruments of grace.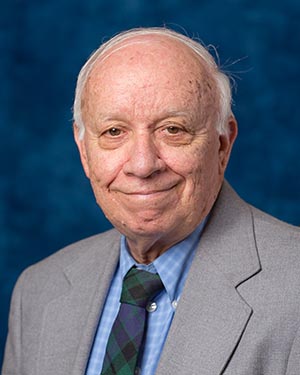 BROTHER JAMES MAUS
60 years of profession
SIXTY years as a Marianist! The time has gone so quickly! When I began this journey, little did I realize the places it would take me, the blessings and joys, as well as the challenges and opportunities for my spiritual and emotional growth. One of the great blessings of my life as a brother, in my roles as both counselor and teacher, has been to guide young people in their own journeys towards maturity.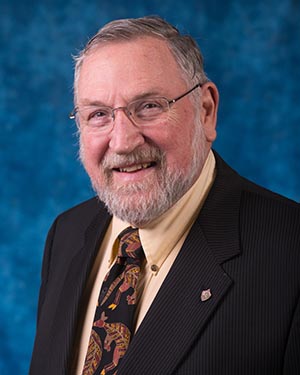 BROTHER DAVID QUIGLEY
60 years of profession
To reflect on 60 years of service and growth as a Marianist can be summed up as "adaptation and change." At the time I entered the Marianists, the picture was very traditional. Shortly, the Second Vatican Council called for an updating and changes in the Church; the changes were many, and there were many meetings and proposals for change in dress, in styles of prayer, in approaches to personal education and in personal accountability.
Jubilarians Featured in June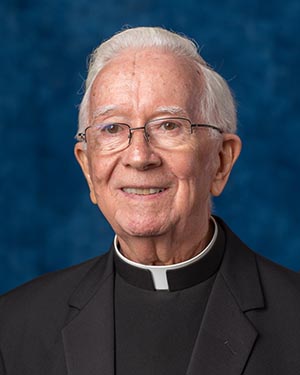 FATHER PATRICK PHILBIN
70 years of profession – 50 years of ordination
As a young religious, I never expected that my ministerial experience would be so varied: extremely intelligent, well-to-do students of Irish and Italian ancestry at Chaminade Mineola, to struggling African-American males from the Watts area of Los Angeles at Serra High School in Gardena, to Asian-American students at the predominantly Asian University of California in Irvine.
Jubilarians Featured in July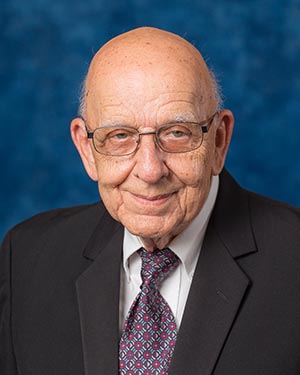 BROTHER A. JOSEPH BARRISH
75 years of profession
After all these years, I am blessed to truly believe that my image of God is one in which He is continuously smiling and laughing. My life has been filled with both many graces and surprises!
I enjoyed my early years of formation and studies very much. I was fortunate to study both in the U.S. and Europe. Superiors and my fellow brothers have both supported and encouraged me…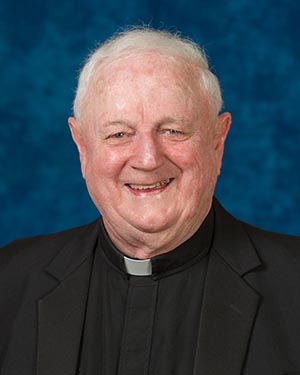 FATHER PATRICK TONRY
70 years of profession
I met the Marianists at my brother John's first vows in Beacon, New York, on Aug. 22, 1949. At that time, I was considering joining the Capuchins, but was so impressed by the joyful fraternity of the Marianists I met at first vows, that I wanted to become a Marianist myself. That experience, "vision," has been my life these past 70 years and has sustained me in good and difficult times.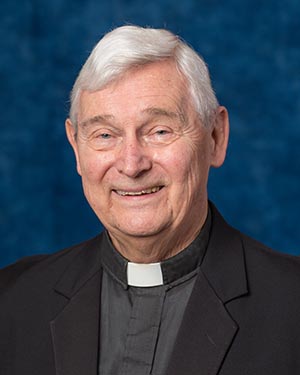 FATHER BERTRAND BUBY
70 years of profession
From my first year with the Marianists, my Marianist Family of the Society of Mary was involved in my formation. I felt a warmth of welcome from them and from the presence of Mary in my life. This developed from decade to decade. I think it never stops. Like our permanent mission to be apostles of Mary so, too, Marianist formation is always at work in us…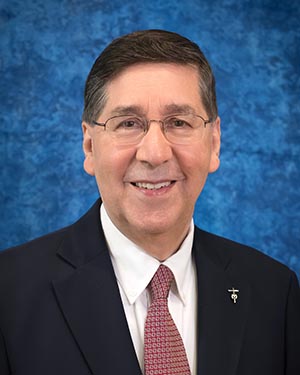 BROTHER THOMAS GIARDINO
60 years of profession
It's a big number! A lot of days. What makes them real and a joy for me is reflected in my favorite article [91] in our Rule of Life, "To the end of our days, we are happy to spend our lives and our strength in Mary's service since they belong to her …"
The path of Marianist days began for me as a search for freedom, even if I didn't realize it fully then.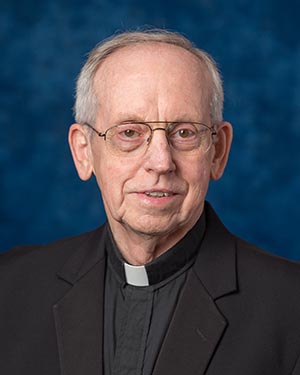 FATHER THOMAS SCHROER
50 years of ordination
I love Frederick Buechner's definition of a vocation as where "your deep passion (or gladness) meets the world's deep need." My "deep passion" was introduced to "the world's deep need" way back in 1956 at the tender age of 14, at Marianist Chaminade High School in Dayton, Ohio.