Marianists 2023 Jubilarians
Each year, the Society of Mary recognizes brothers and priests who are marking milestones of their first profession of vows or their priestly ordinations. Thank you to our 2023 Jubilarians!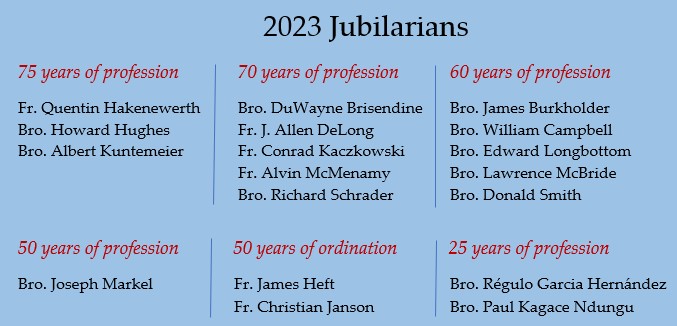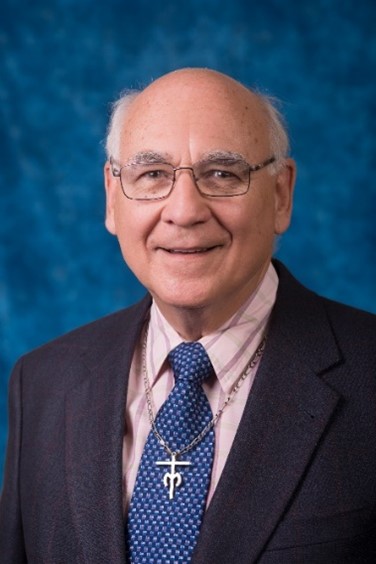 BROTHER EDWARD LONGBOTTOM
60 years of profession 
I'm the fourth of eight children of Lawrence and Rosalia Longbottom, descendants of Irish, German, English, Protestants and Catholics who became Cincinnati neighbors near Madisonville, OH, and began a shared legacy. Family habits and values were frugality, appreciating the simple things, going to church, helping others, and sharing family meals and celebrations. With 15 aunts and uncles, being around family was the norm. Childhood included seven early years of small-town farming life near Owensville, OH, and church life at St. Louis Church, pastored by kind Fr. Jim Haley.
BROTHER REGULO GARCIA HERNÁNDEZ
25 years of profession
I was born on September 29, 1963, in Veracruz, Mexico. I took First Vows on August 15, 1998, and Perpetual Vows on August 6, 2005, both in Queretaro, Mexico.
Currently, I live at Comunidad Nuestra Señora de Guadalupe in Querétaro, where I previously served as the community's director. I now work as the Administrator at Capilla Nuestra Señora de Guadalupe and Centro de Espiritualidad Marianista, Adela, both in Queretaro, Mexico.