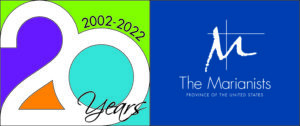 Modernizing Saints Through Art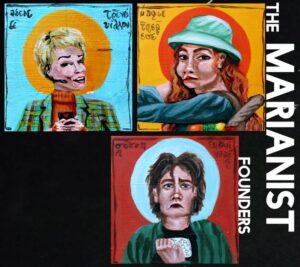 Ever wonder what the Marianist Founders would look like if they lived today? That was the question catalyzing a collaboration between the Marianist Lay Communities-North America (MLC-NA) and Gracie Morbitzer, an Ohio-based artist.
"We wanted to explore new ways to have conversations about how the Marianist Movement was founded and what that means for us today," said Rob Brodrick, national director of the MLC-NA. "Morbitzer's style was appealing because we were looking for ways to connect with students and young adults who often look for images and media that they can relate to."
In late August, the artist unveiled The Modern Saints in an online presentation that included new icons of the Marianist Founders – Blessed William Chaminade, Blessed Marie of the Conception (Adèle de Batz de Trenquelléon) and the Venerable Marie Thérèse de Lamourous.
"My goal was to reimagine these extraordinary people as modern, everyday humans because that is exactly what they were, and they remind us of ourselves. They show us that we can all be saints just like them," said Morbitzer.
So far, reactions to the new icons have been positive. "People who tell stories about our founders often talk about how a contemporary  Adèle would likely use social media, but actually seeing her with a cell phone and no habit is still somewhat of an imaginative leap," said Brodrick. "Whether or not each member of the Marianist Family likes the particular style, we hope this fresh and imaginative effort gets people talking about the importance of our charism today."
The General Administration in Rome invites all members of the Marianist Family to pray for our founders on their path to sainthood and all our Marianist Causes.
Graduates Contribute to Global Church
The International Marian Research Institute (IMRI) has exciting news about

two of its previous graduates.
Most Reverend Frank Leo, IMRI class of 2002, was appointed by Pope Francis as the Titular Bishop of Tamada and Auxiliary Bishop of Montréal.
Fr. Alexandre Awi Mello, IMRI class of 2019, was elected to the Superior General of the Schoenstatt Fathers.
University of Dayton first began IMRI in 1974. Its Department of Religious Studies offers an undergraduate minor as well as graduate and doctoral certificates in Marian Studies.
St. Vincent-St. Mary Golden Jubliee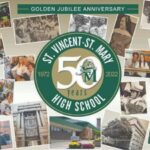 St. Vincent-St. Mary High School commemorated its 50th year of being united with a weekend-long celebration last month. The coed school began as two parish high schools, St. Vincent High School, established in 1906 and St. Mary High School, established in 1897. They merged in 1972.
Bishop Edward Malesic opened the festivities with Mass stating that "St. Vincent-St. Mary High School is a unified thread of two great histories informed by the Marianist tradition of the Catholic Church."
After Mass, guests attended a gala under a large tent on the athletic field where school president Leo Hyland emphasized the school's vision statement. "Building on the rich heritage of our founding schools and embracing the strength of the Marianist Charism, STVM strives to leverage its diversity and compassion and inspire its students to become caring, active, innovative, productive and faithful followers of Christ."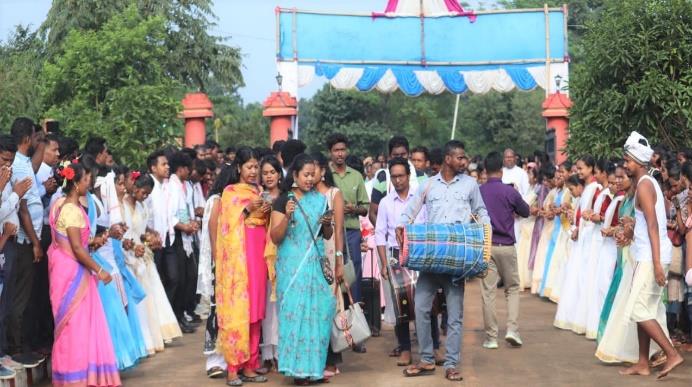 St. Monica Celebrated in India
Blessed Chaminade Parish in Singhpur, India, celebrated the feast day of St. Monica on Aug. 29th. She is a model for all mothers in the congregation. Around 1,100 women, their husbands and children participated in the solemn Mass, with Marianist Brothers and Sisters from the local communities joining as well.
Marianist Ministries in Action
Lay Marianists Elect New Leader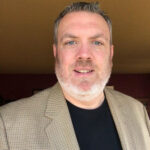 At the 8th International Meeting of Marianist Lay Communities, held in Madrid, Spain, in August, Matt Dunn was unanimously elected to serve as Regional Responsible for North America, Ireland and Australia.
Matt's responsibilities include representing the interest and needs of this region to the international governing team and further advancing its global mission.
"I am humbled to have been nominated and elected to serve in this capacity. I look forward to using my gifts to support the Marianist Family internationally in ways similar to what I did for MLC-NA," said Matt.
Prior to this role, Matt served as chair of MLC-NA. His new priorities, in addition to international directions established in Madrid, are to improve communication to build a stronger global community and synthesize processes (such as formation) to identify common elements and best practices that can be shared across the globe while encouraging the implementation unique to each country.
"Matt continues to live out his deep commitment to the Marianist Family and has a strong understanding of the needs of our region," said Margy Lisjak, current chair of the MLC-NA. "We look forward to working with him in this new role."
Matt succeeds Marceta Reilly in this role with The International Assembly, which meets every four years. "We are deeply grateful for the leadership Marceta provided for the past four years," said Margy. "She maintained a close relationship with the Leadership Council and strengthened our understanding of our place within the International Marianist Family. "
By Bro. David Betz 
 

Can we say that

Marie Thérèse de Lamourous
is

a

Founder

and

Mother

of the Lay Marianists?
In the September 2022 "Give Us This Day" missalette, Robert Ellsberg, author of the Blessed Among Us – Day by Day With Saintly Witnesses, identified Venerable Marie Thérèse as Founder and Mother of the Lay Marianists. One wonders how he decided to use these titles. Are these terms appropriate for Marie Thérèse?
Click here to look at some points in Marie Thérèse's life that may have led to Mr. Ellsberg's use of these terms.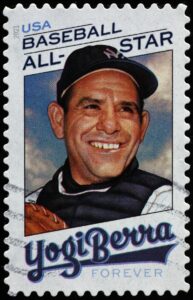 Yogi Berra
Flys for
Fr. O'Shaughnessy
Fr. Richard O' Shaugnessy (1918-2011) recalls the acting skills of Yogi Berra (1925-2015).
Please join us in prayer for these members of the Marianist Family.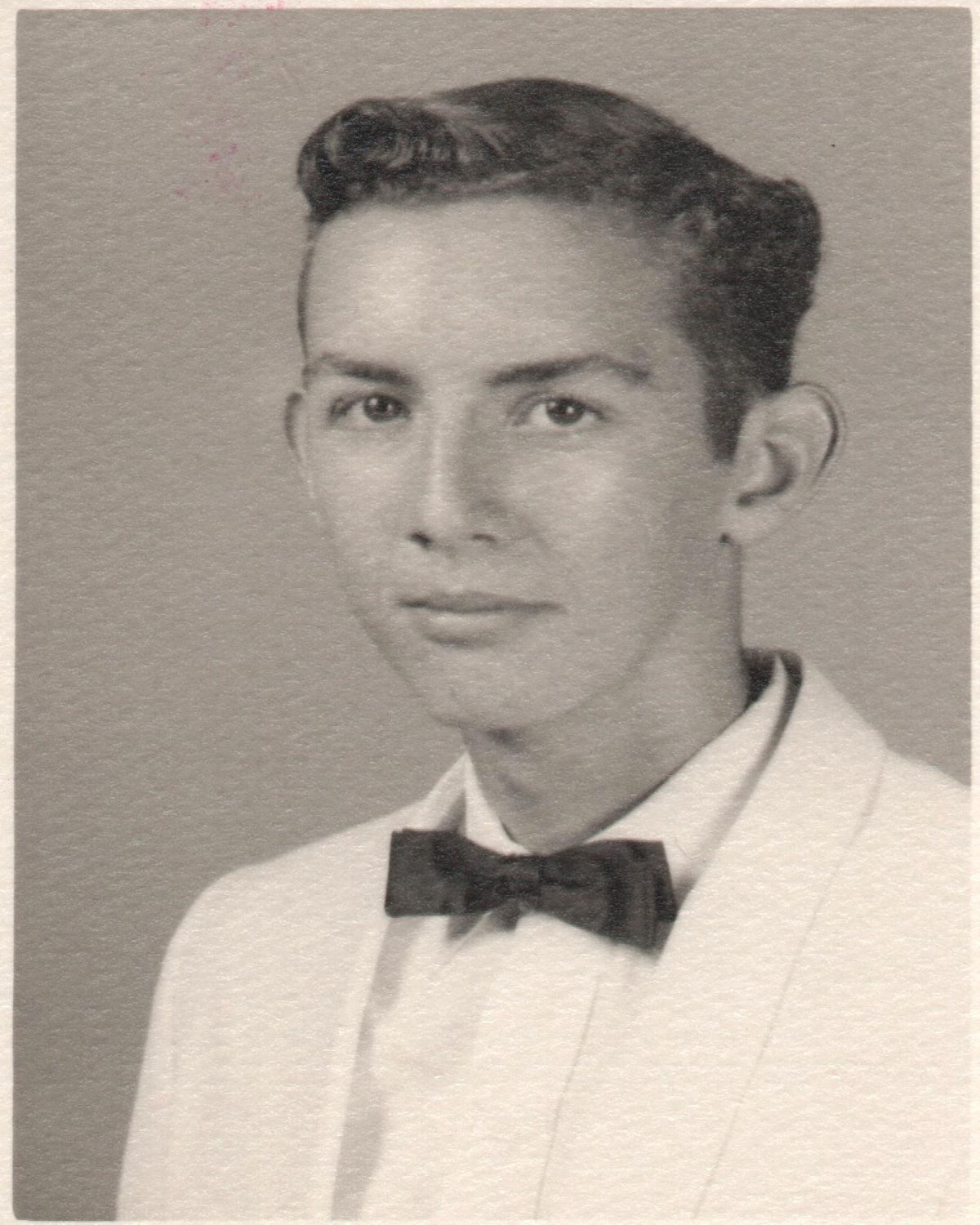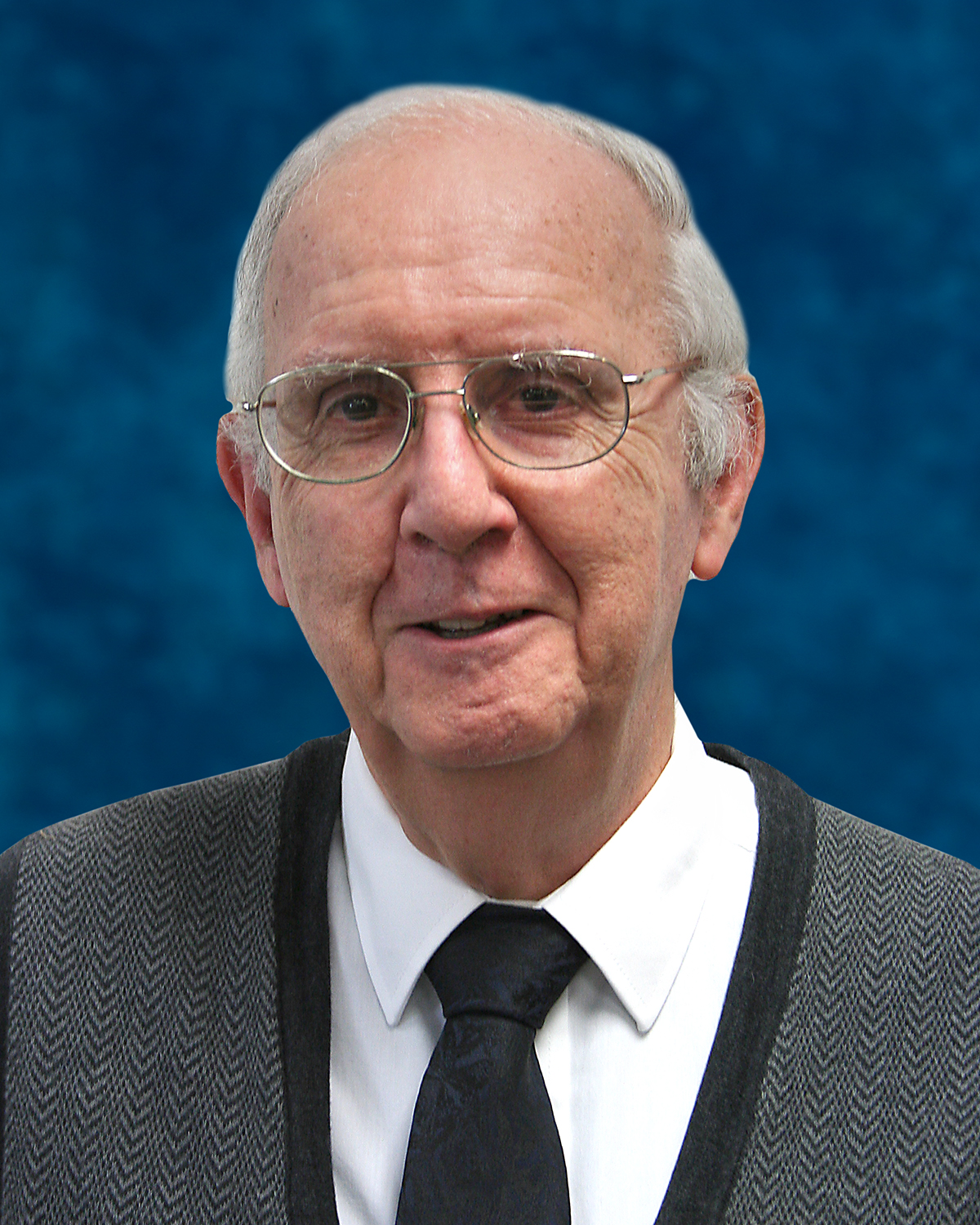 Bro. Harry Cornell, 81, died on Sept. 19,  2022, in San Antonio, Texas, with 63 years of religious profession. Known as the "Voice of the Buttons," Brother Harry was considered an icon at Central Catholic High School in San Antonio, where he served on staff for more than 60 years – working as a beloved teacher, coach, club moderator and public address announcer at sporting events, graduations and academic ceremonies.
Click here to read a tribute from Central Catholic High School where Bro. Harry was considered an icon.
Marianists Celebrate Jubilees
Each year, the Society of Mary recognizes brothers and priests marking milestones of their first profession of vows or their priestly ordinations. The final celebration of our 2022 Jubilarians was held in St. Louis on the last weekend of September and concludes this special section of FamilyOnline for the year.
Hot Off the Press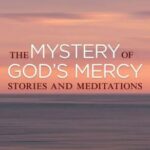 Fr. George Montague just released his 32nd book, The Mystery of God's Mercy: Stories and Meditations.  The book explores ways in which the Gospel comes alive in the faith events of others.
Based on his own teaching experiences, Fr. Montague uses the circumstances of his students and himself to illustrate how they encountered the word of the Gospel. It is stories of God's mercy found in the author's life and the lives of friends and students who permitted them to be shared. The final chapter provides suggested questions for personal reflection and discussion.
Come Celebrate 85 Years!
There are three ways to celebrate Tecaboca's 85th anniversary this year!
Join the virtual FundRun on October 15, attend the Under the Stars Gala in San Antonio and attend Family FunDay at Tecaboca on October 16. The FunDay begins with an outdoor Mass concelebrated with Fr. Oscar Vasquez, the Marianist Provincial, and Archbishop Gustavo Garcia-Siller.
Click here for the event flyer.
Never Enough About Mary
University of Dayton's Marian Library takes as its motto the words of St. Bernard: "De Maria numquam satis — Never enough about Mary."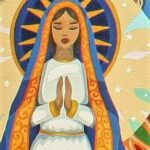 The library is known as a one-of-a-kind resource for Marian scholarship, as seen in its new exhibit featuring rare books, art and archival acquisitions.
One example is an 18th-century printed amulet scroll that purports to represent the "true length" of Mary's height; scrolls such as this could be placed upon or wrapped around the sick for healing or the dead for protection.
You can view some of the  materials from the exhibit online such as:
Wild Flowers from Palestine by Protestant minister Harvey Bartlett Greene (circa 1899)
A Dāwit or psalter, which is an Ethiopian devotional manuscript containing the Psalms of David
The exhibit also highlights several Marianists who have contributed to the library's legacy, including Fr. Thomas Thompson, Bro. William Fackovec and Fr. Francois Rossier.
On Sunday, Oct. 9, 2022, Fr. James Heft will explore the social phenomena of the growing number of individuals who no longer affiliate with a religious tradition, the impact non-affiliation has on society and what the future will look like for religions.
The Marianist lecture is sponsored by Chaminade University and will be held at 4 p.m. (HST) in the Mystical Rose Oratory on the Kalaepohaku campus in Honolulu.

FamilyOnline Submissions
We welcome and encourage submissions of interest to our nearly 3,400 subscribers. Please send them to Theresa Petry.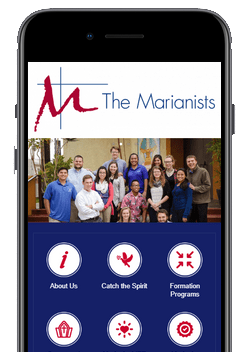 GET CONNECTED!
Stay in touch with the Marianist Province by downloading our new mobile app!

Download your free copy today for easy access to information that supports the work of Marianist-sponsored ministries. Compatible with Apple iOS and Android devices.