Three Marianist Brothers profess perpetual vows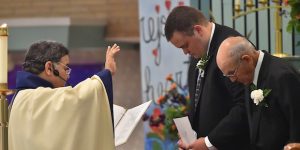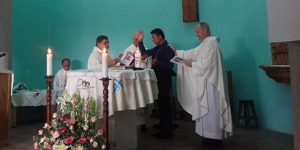 Congratulations to Bros. Mark Motz, Sylvester "Syl"  Burkemper and José Luis González Molina who all became perpetually professed Marianist Brothers this month.
Bros. Mark Motz and Syl Burkemper professed perpetual vows during the celebration of the Eucharist at Holy Rosary Parish in San Antonio, Texas, on Saturday, Oct. 6. Fr. Oscar Vasquez, Provincial of the Marianist Province of the United States, presided at the Mass and received the vows. The celebration was attended by approximately 250 family, friends and members of the Marianist Family. A reception followed at the University Center, St. Mary's University. See the video.  Read more about Bro. Mark Motz. Read more about Bro. Syl Burkemper.
On Saturday, Oct. 13, Bro. José Luis González Molina professed perpetual vows during the celebration of Eucharist at the Chapel of Our Lady of Guadalupe in Querétaro, Mexico. Fr. Oscar Vasquez presided at the Mass. Fr. John Thompson, was the homilist. The celebration was attended by many family, friends and members of the Marianist Family. A reception followed. Learn more about Bro. José Luis.  See more photos.
Marianists of hope and joy: reimagining the dream
Mike Bennett
Mike Bennett serves as a campus minister at University of Dayton and is a Lay Marianist.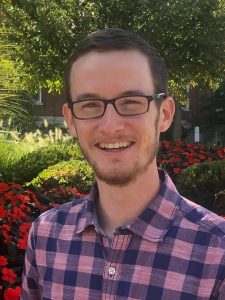 What gives you hope?
In my role in campus ministry at the University of Dayton, I am blessed to work with wonderful students who are exploring their relationship with God and what it means to be a person of faith in today's world. I'm also blessed to work with an amazing staff that is collaborative, challenging, faith-filled and constantly striving for social justice. Working with inspiring students and staff gives me great hope.
Amidst the brokenness of our world, our country and our Church, it is my hope and prayer that we continue to bridge divides, help people become their authentic selves and work for social justice and the common good. Our Marianist Family gives us a firm foundation to do this as individuals and as a community.
What brings you joy?
I sometimes take for granted the opportunities I have to offer support to others and journey with them in their pursuits of faith and personal development. These opportunities bring me much joy, and I try to take them as a humble affirmation of how God is working through me.
MSJC sponsors "Come to the Table" event for immigrants and refugees

When the Marianist Social Justice Collaborative's Immigrant Justice team learned about Campaign for Hospitality, a Catholic social services program, "we knew this fit well with our Marianist charism," said Mary Vanderfhoof, assistant director of MSJC. The program helps United States residents become acquainted with recent migrants.
In August, the team organized its first "Come to the Table" pot luck, a dinner suggested by the Campaign for Hospitality. The event brought together 133 people — 50 of whom were newly arrived immigrants and refugees. Others were parishioners from Catholic Community of Christ Our Light, a parish in Cherry Hill, New Jersey, who hosted the dinner, along with Lay Marianists from South Jersey and Philadelphia.
"It's powerful when people from different cultures, races and socioeconomic groups meet and share their stories," said Sherine Green, a member of the Immigrant Justice team and director of youth faith formation at Christ Our Light.
"We'd like to see this event replicated around the country," said Mary. "It's fairly easy to do and so rewarding!"
To sponsor a "Come to the Table" event or learn more, contact Mary at 609.731.8031 or [email protected].
Marianist Family members in the news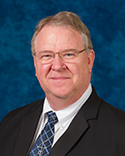 NRRO bids farewell to Bro. Bob Metzger
In September, Bro. Bob Metzger, completed his time of service to the National Religious Retirement Office (NRRO). The executive director, Sister Stephanie Still, PBVM, published an article of tribute to Bro. Bob for his many years of service.  Read the article. Thank you, Bro. Bob, for dedicating your time and talents to serve the broader Church.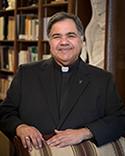 San Antonio Newspaper features Fr. Oscar Vasquez
The October 15 edition of San Antonio Express-News featured the new Marianist Provincial of the United States, Fr. Oscar Vasquez. A San Antonio native, Fr. Oscar took the helm of the United States Province in August. Read the article.
Marianist ministries in action
Marianist Women come together to learn from Blessed Adèle

Marianist Women from the United States and other countries including South Korea, Ireland and Canada gathered at the Marianist Women's Summit from October 12-14. More than 45 women attended the summit at the Marianist Retreat & Conference Center in Eureka, Missouri. The summit offered presentations, reflections, prayer, and small group discussions focused on the theme, "Courageous Hope in the Spirit of Adèle." It was an opportunity to get to know Adèle, her story and how, today, her life sheds light on issues and inspires us to be "crazy brave" as we navigate the challenges of life with faith, love and hope.
Marianist Educator's Day in St Louis
The faculty/staff of the three Marianist high schools in St. Louis (
Chaminade College Preparatory
,
St. John Vianney
and
St. Mary's
) gathered on Monday, Oct. 1, to celebrate their common Marianist heritage. This annual day of prayer and reflection has been celebrated for a number of years.
Sr. Nicole Trahan, FMI
, gave the keynote address entitled "A New Fulcrum to Move the World-Doing What is Ours to Do." We are thankful to all of our faculty and staff who continue to serve in each of these schools.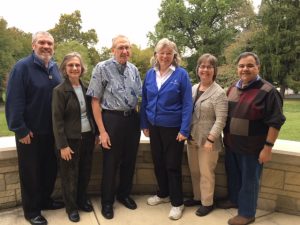 North American Marianist Family Council
On Friday, Oct. 18, the North American Marianist Family Council met in Dayton. The council meets once a year in a face to face meeting to share news from the respective branches, to review the accomplishments of the Marianist Social Justice Collaborative, to encourage the growth and work of regional Marianist Family Councils and to strategize ways to improve formation for Marianist life and mission.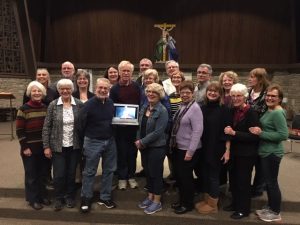 Visitation State Marianist Community
The Visitation State Marianist Community held their autumn retreat at Bergamo Center October 18-20. A highlight was their annual re-commitment during Mass on Saturday, Oct. 20. George and Margy Lisjak made their first state commitment while 21 others renewed theirs. George Lisjak and Linda Zappacosta are also celebrating 50 years of Marianist commitment this year.
Mary Lou Steuben received as a new Marianist Affiliate

During Mass on Wednesday, Sept. 26, Mary Lou Steuben was received as a new Marianist Affiliate in the Marianist Affiliate Community in Amarillo, Texas. The Reception Ceremony of Affiliation took place at the end of a mini-retreat in preparation for the reception of a new affiliate. The Amarillo Affiliate Group meets regularly and Fr. Al McMenamy, travels from St. Louis once or twice a year to meet with them. Welcome to the Marianist Family, Mary Lou.
Please join us in prayer for these members of the Marianist Family.
Marianist Moment: In honor of Blessed Adèle's beatification
We will continue to present articles written by members of the Marianist Sisters in honor of Blessed Adèle de Batz de Trenquelléon's beatification. Her beatification took place on Sunday, June 10, 2018, in Agen France.
Each sister shares a reflection concerning Blessed Adèle's life and invites the reader to pray and consider questions that she presents at the end of the article. Please read these articles and pray for the entire Family of Mary as we celebrate Blessed Adèle's official recognition in the Communion of Blessed.
In this issue, we present, "Mary, Our Model and Patron" by Sr. Caty Pilenga, FMI, of the Community of Monteortone, Italy, as she reflects on Blessed Adèle's words, "Always take as your model, The Most Holy Virgin, Our Good Patron." Read the article, "Mary, Our Model and Patron."
"Youth, the Catholic Church and our Future"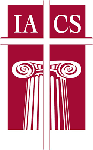 The Institute for Advanced Catholic studies at the University of Southern California has been researching the growing number of young Catholic adults who no longer go to the church.  Although this research will be published as a book next year, the team of researches also created a pamphlet with a succinct summary of their findings. Read the pamphlet.
Marianists attend the canonization of Paul XI and Oscar Romero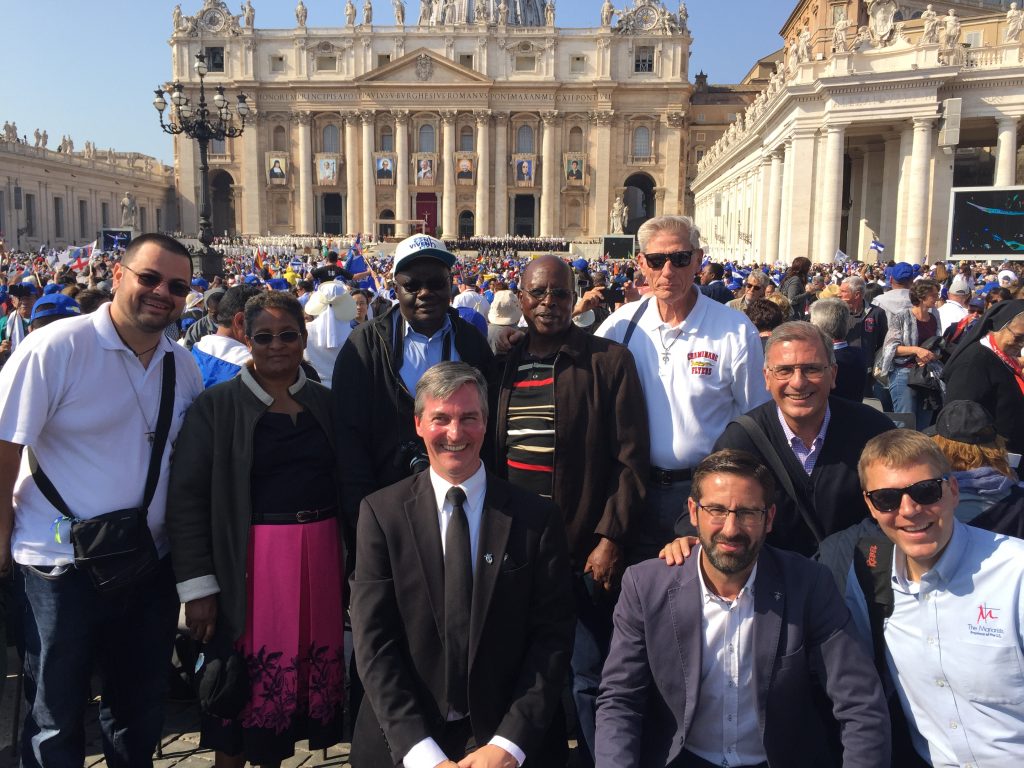 On Sunday, Oct. 14, Pope Francis canonized modernizing Pope Paul VI and martyred Salvadoran Archbishop Óscar Romero at Mass in St. Peter's Square.  There were more than 70,000 faithful witnesses present including several Marianists.
Photo: Members of the Community of the Chaminade International Seminary in Rome pose after attend the recent canonization of Archbishop Oscar Romero, Pope Paul VI and others. Back row(L-R): Bro. Víctor Ferreira de Aguiar (Brazil), Rose Asiago, Fr. Stephen Wanyoike (Kenya), Wilfred Asiago, Bro. Lester Kaehler (US, vice rector), Fr. Francisco Canseco, (Spain, rector). Front row (L-R): Bro. Peter Heiskell (Meribah), Bro. Alejandro Borella, (Spain) and Bro. Brandon Paluch (US)
Vianney seeks director of advancement

St. John Vianney High School in St. Louis is seeking a director of advancement to develop and lead funding strategies tat support the mission and advancement of the school. Learn more.
Chaminade West Hills seeks candidates for two key positions
Chaminade College Preparatory-in West Hills, California, is seeking candidates to fill  two key positions on their advancement team: vice president of institutional advancement and director of development, parent giving.
Vice president of advancement
An experienced and visionary vice president of advancement leads the Advancement team and collaborates with faculty, staff, and administration in our mission to inspire young people to love, learn and lead through our Catholic and Marianist traditions of a loving faith, academic excellence, and moral responsibility. Learn more.
Director of development-parent giving
Under the direction of the vice president of advancement, the director of development-parent giving is the primary manager for all parent and grandparent fundraising activities and initiatives. Learn more.