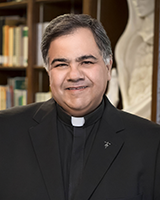 On behalf of the Marianist Province of the United States, we wish you a Happy Thanksgiving. Know that each of you remain in our thoughts and prayers. Please keep us in your prayers.
Fr. Oscar Vasquez, Provincial
Marianist Province of the United States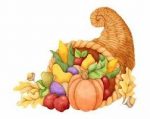 The Marianists Celebrate 40 Years of Ministry in India

In October 1979, the Society of Mary had decided to send a small contingent of Marianists to India after discerning that God was calling them to serve in Southeast Asia.
There were many reasons for their decision, but one fact stood out above the rest: India is home to one-third of the poorest people on the planet.
"It was a major decision," said Marianist Provincial Father Oscar Vasquez. "There were many other ministries the Marianists could have pursued, but the call to serve the poor in India — especially to help them rise up through education and social service programs — is part of our Marianist mission. That same year, the Marianists also made a commitment to serve in Mexico. As Fr. Chaminade said, 'we are all missionaries.'"
This fall, the Marianists celebrate 40 years since their arrival in India. More than 80 Marianist brothers and priests now serve in India; almost all are native.
As an outgrowth of their early efforts, the Marianists now sponsor several primary schools, a parish, two skills training centers to help youth gain job skills, day care and after school programs for children living in the slums and self-help groups and empowerment programs for women.
The goal of these ministries is to help people gain a foothold in life and end the cycle of poverty.
Celebrating 200 Years of Marianist Education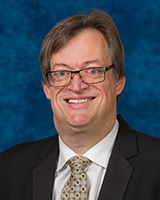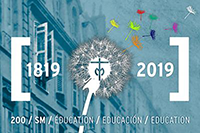 There are so many wonderful stories in our 200 year journey of Marianist education. Special thanks to Bro. Bill Bolts, who shares with us the history of Marianist Education as it headed west. Bro. Bill is presently a member of the Cupertino Marianist Community. He was the assistant provincial for Pacific Province and the author of the 50th anniversary history of Archbishop Riordan High School entitled, Young Men Dream Dreams.
Bro. Jesse O'Neill, Assistant for Education
---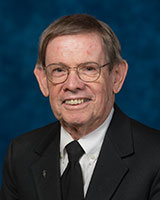 Marianist Education in Western United States
By Bro. T. William Bolts
The Sacred Hearts Fathers and Brothers, missionaries in Hawaii, petitioned the Marianists to come to the Kingdom of Hawaii for the education of young men. In 1883, the Marianists began a long tradition at Saint Louis College on Oahu and St. Anthony Parish on Maui.
Gratitude
By Bro. David Betz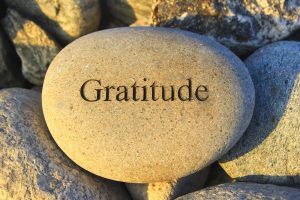 'Tis the season for gratitude! Gratitude – when we look at our lives and what has been happening around them, we need to find ways to express thankfulness for what we have received. No doubt, we have been the beneficiaries of many good things during our lifetimes, and we are being called to express the necessary gratitude for them. Sometimes, gratitude comes harder for the things that have not been too positive in our lives, and we have to muster feelings and thoughts about gratitude in these situations. We can turn to the saints to find ways to be grateful in our lives.
The saints are role models of gratitude. Their lives have been virtuous and holy. Many saints are examples of being grateful in times of goodness and even in times of suffering. Their reliance on the God, who created them, has given them the support and perseverance to say with faithfulness and steadfastness that they have been grateful for the witness that they have given to their communities.
Here are some quotes of gratitude from our Marianist Founders:
Blessed Mother Adèle from her Letters:
"What return can I make, O my God, for all your works?" (490.1)
"How thankful I should be to God for giving me friends whose example and advice can contribute to my sanctification." (21.2)
Venerable Marie Thérèse de Lamourous: 
"Take courage, be not dismayed by your disgust, your boredom, etc.; unite them to those of your Divine Master. What comparison is there between ours and those he endured for the salvation of souls! Rejoice rather to share this little sample of his work and thank him with all your heart for having chosen you to be associated with it some in small way. Courage, my dear child. Raise yourself above the feelings of nature by views of faith." (To one of her filles at the Misericorde.)
From Blessed William Joseph Chaminade from the "Three O'clock Prayer" 
"We thank you for remembering us in that hour of salvation and for having given us Mary as our Mother."
(The "Three O'clock Prayer" is traditionally attributed to Fr. Chaminade.)
Here I Stand
Restorative Justice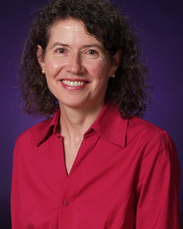 Mary Beaudoin is involved with the Metro Marianist Community (Washington, D.C.) and an active member of the MSJC Death Penalty Abolition & Restorative Justice team since 2013.
What is "restorative justice?
Catholic Mobilizing Network says, "Restorative justice is a way of understanding crime, and harm in all of its forms, as a violation of people and relationships, rather than solely a violation of law. When harm occurs, there are far-reaching impacts – emotional, spiritual, physical and material. Restorative practices seek to address these impacts through transformative encounter, authentic accountability and intentional amends in order to foster rehabilitation, repair relationships and restore those impacted to a place of safety and healing."
Why is this issue important?
All of us suffer harm, and, to some extent, all of us cause harm. Our families, our communities and our world are torn by broken relationships. Whenever Christians gather to pray, we ask God to "forgive us our trespasses as we forgive those who trespass against us." Restorative principles and practices give us tools to live out this prayer. Our laws are largely focused on retribution but do little to repair harm and restore relationships. Restorative justice is a method for dealing with crime and harm.
Any simple steps to become advocates of restorative justice? Resources?
The Marianist Charism upholds the concept of "discipleship of equals." Priests, brothers, sisters and lay people bring gifts of equal value that can be used to serve others. The Marianists can share this gift with the larger Church.
Marianist Family Members in the News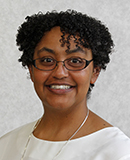 Nothing Is Too Marvelous for God
Sr. Nicole Trahan recently wrote an article "Nothing Is Too Marvelous for God," in which she reflects on religious men and women being called to be "Signs of Courageous Hope." In the article, which was published in The Global Sisters Report, she shares her experience in vocation ministry, the challenges facing religious congregations and her experience at the Marianist Formation Weekend. Read, "Nothing is too Marvelous for God."
Marianist Ministries in Action
Saying "Yes" to Mary's Mission
The Head-to-Heart workshop, hosted by the Office of Sponsorship, took place from Nov. 4-6 at the Marianist Retreat and Conference Center in St. Louis. This workshop welcomed lay collaborators from 20 Marianist-sponsored schools, retreat centers and the Marianist Province of the US. Through presentations, small and large group sharing, prayer and individual quiet time, participants reflected on the Marianist Charism and its meaning in their everyday life. The final day of the workshop, all participants created practical applications to deepen the expression of the Marianist Charism personally and professionally. In the closing ceremony, participants committed to continuing to say "Yes" to Mary's mission to bring Christ to the world.
Want to learn more about the Marianists? Catch the Marianist Spirit.
St. Mary's Celebrates the Bicentennial of Marianist Education

On November 3, the Marianist Educational Associates of St. Mary's University held a prayer service to celebrate 200 Years of Marianist Education.
St. Mary's University President Tom Mengler welcomed everyone. Dr. Jim Ball, a theologian and MEA, was invited to give commentary on Marianist education. Dr. Ball explained, "These Marianist brothers and priests you see here on campus come from a long tradition of people serving students very much like you. What does that mean? Students who come from working-class families, students who come from middle-class backgrounds and students whose families have struggled to make ends meet." He continued, "From Chaminade's perspective, it's not an accident that they're here, and we're here. The 'economy of grace' is at work in what we do and for whom we do it. Being invested in the Marianist mission―and in particular, the Marianist educational mission―means trusting in that."
Students and faculty proclaimed the psalm and gospel in movement and mime, and Marianist Brothers and Sisters also participated.
Jessica Uhlig, coordinator of the Marianist Educational Associates, said, "Recognizing this 200-year milestone served as a renewal of St. Mary's University's commitment to the human and religious values embodied in the Marianist educational tradition. As we invited everyone to continue to say, "Yes," like Mary did, to the mission of bringing Christ into the world. In the words of Blessed William Joseph Chaminade, 'Ours is a work, a magnificent work. If it is universal, it is because we are missionaries of Mary, who has said to us, 'Do whatever he tells you.'"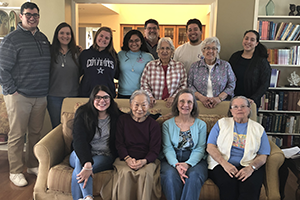 Lay Community Retreat
On Nov. 16, 2019, the Marianist Lay Community of St. Mary's University in San Antonio, celebrated a retreat in honor of the completion of a semester of formation. Bro. Esteban Reyes said, "The mission of the Marianist Lay Communities states that, 'Like Mary, we are called from within the Church to make Christ present in the world. This is the ultimate meaning of our belonging to the Marianist Lay Communities, and we choose it as a life option.'"
The retreat was at the Marianist Sisters community. They will make their consecration to Mary in the Guadalupe Chapel at St. Mary's University on Dec. 8.
Learn more about the Lay Marianists.
Marianist Formation Weekend

Marianist formators and aspiring Marianists gathered in San Antonio, Nov. 14-17, for Formation Weekend at the Oblate Renewal Center. In attendance were 16 individuals in various stages of Marianist formation and 10 formators from three provinces (United States, Meribah and United States Sisters) and one region (Korea).
Presenters for the weekend included: Bros. Jesse O'Neill and Dennis Bautista, Mr. John Hollian and Ms. Neomi De Anda. Participants celebrated a wonderful Eucharist presided by Fr. Sean Downing in Adèle Chapel at Central Catholic High School in San Antonio. Then they headed over to the Marianist Residence, home to many of our retired Brothers, for a delightful dinner and dessert social. Please pray for our Brothers and Sisters in initial formation.
Please join us in prayer for these members of the Marianist Family.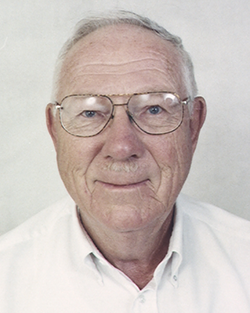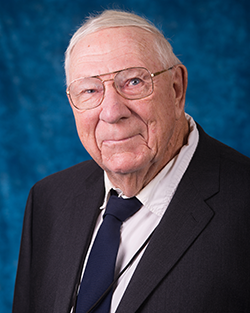 Bro. Ralph Neumann, 84, died Nov. 6, 2019.  Bro. Ralph was a teacher, deeply dedicated to instilling the Marianist Charism in the hearts and minds of those he served. He was a brother of hope and joy. He served in Latin America for nearly three decades and then continued his mission in the United States tutoring English and Spanish.  Read his obituary. See more photos.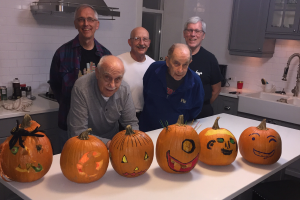 Pumpkin artists at the DeSales Marianist Community
Members of the DeSales Marianist Community in Cincinnati, Ohio, created pumpkin faces for the St. Francis DeSales School Halloween celebration. The pumpkin artists included Bros. Bob Donovan, Bob Dzubinski, Bob Politi, Bill Grundish, Ed Longbottom and Fr. Gene Contadino.

Mission & Charism
"Mission & Charism" by Bro. Bob Moriarty is now available on the NACMS website. This essay is a response to calls among us for the development of "a common missionary vision" or "a new missionary narrative" for the years ahead. Written from a distinct, but not unrelated perspective, Mission & Charism also enters into dialogue with Bro. Ray Fitz's, "Reimagining the Marianist Family," which is also accessible at the NACMS website.
Pilgrimage to Greece & the Greek Isles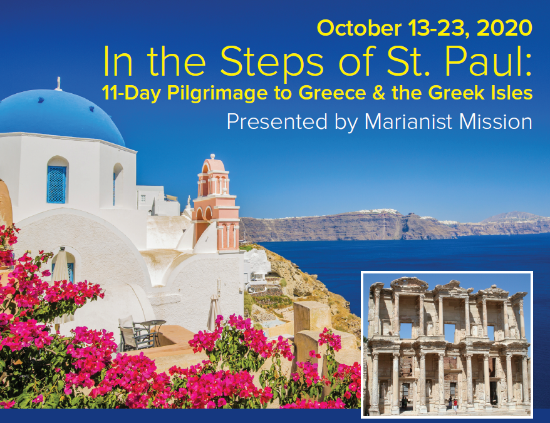 Presented by Marianist Mission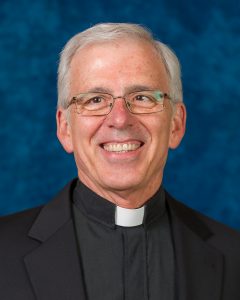 You are invited to join us on the 2020 Marianist Mission Pilgrimage Oct. 13 – 23, 2020!  Embark on a journey with Fr. Tim Kenney as we explore the ancient cities of Athens, Corinth, Delphi, Kalambaka and Thessaloniki. Also enjoy a three-day cruise to the Greek Isles of Mykonos, Ephesus, Patmos and Santorini.
Eleven days from New York to Greece including:
Three-night cruise on the beautiful Aegean Sea
Breakfast and dinner daily on land includes a standard drinks package
Daily touring during the cruise
Tours include a professional English-speaking tour guide
Daily Mass with Fr. Tim Kenney, SM
Air travel to/from New York
For pricing and travel arrangements contact the Marianist Mission or call 937.910.6099
FamilyOnline Submissions
We welcome and encourage submissions of interest to our nearly 3,400 subscribers. Please send them to Bernadette McCaffrey Groner.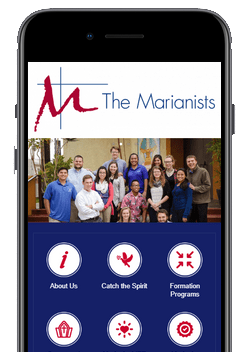 GET CONNECTED!
Stay in touch with the Marianist Province by downloading our new mobile app!

Download your free copy today for easy access to information that supports the work of Marianist-sponsored ministries. Compatible with Apple iOS and Android devices.