On March 2, students from St. Mary's High School put their muscles to work by cleaning out the first house purchased by the St. Joseph Housing Initiative, a Catholic nonprofit with offices at the school.
St. Mary's sits at the center of the Dutchtown neighborhood in South St. Louis. Housing stock in this part of the city is good, but most residents cannot afford to buy them. The goal of the Housing Initiative is to purchase homes, renovate them and sell them back to low- and moderate-income families at reasonable rates.
"This program enables families to make affordable house payments, build financial equity and create a stable future," said Mike England, president of the school.
Renovation of the first house is underway and soon a family will be selected to purchase it. Money from the sale will be used to buy the next home, with long-range goals of revitalizing the entire neighborhood through housing acquisitions, renovations and sales.
"It's a big dream," said Mike. "But if we don't do it, who will? We have to help our neighbors and the city of St. Louis get stronger and revitalize this area. This project reflects Marianist values of strengthening communities and families." See more photos.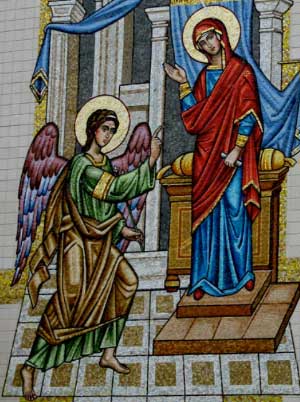 Marianist Moment: Annunciation
Marianist Moment is written by Bro. David Betz
March 25th, the Feast of the Annunciation of Our Lord, was designated as the Patronal Feast for the Marianist Family. We celebrated the moment when Mary said, "yes" to becoming the Mother of Jesus. She received the message from the angel Gabriel. She listened to what the angel had to say. She pondered on what it meant. She even questioned what it would mean for her. After being reassured by Gabriel, she said, "yes," and the Spirit overshadowed her and she conceived Jesus into her womb. This is a time when we are asked to remember the time that were called by God and to listen, ponder and hopefully say "yes" to God's will in our lives. I invite you to read about Bro. Miguel Quiroga, one of our Columbian Brothers, who listened and responded to God's call. His response eventually led to his martyrdom at a young age. His cause for beatification will be introduced in Rome some time this year.  Read the article.
An Invitation
Dear Readers of Marianist Moment,
As you know, I have been providing you with articles and other information about our Marianist saints from France, Spain and Austria. I have also asked you to keep on praying that men and women can experience God's grace through the intercession of our Marianist Blesseds, Venerables and Servants of God. Now I would like to invite you to share your prayer experiences of calling on the Marianist saints for assistance in your lives. Sharing your prayer experiences can be uplifting and even a wonderful witness to the Marianist Family and beyond.
Please share your experience using this form. We hope to share one prayer experience each month in FamilyOnline.
Peace,
Bro. David
Marianists of Hope and Joy: Reimagining the Dream
George Lisjak
George Lisjak is the director of North American Center for Marianist Studies (NACMS) in Dayton, Ohio.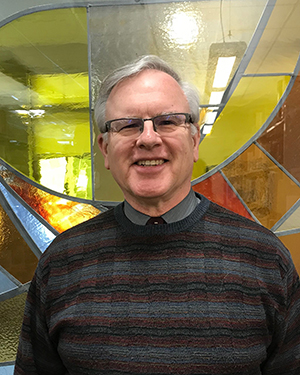 What gives you hope?
Interest in Marianist formation has increased. Some formation is experiential; that is, we are formed as Marianists by participating in Marianist community. But another important part comes from knowing the history of the Marianist Family and reflecting upon authentic interpretations of the Marianist Charism — exactly what NACMS is about.
What inspires you about the Marianist Charism?
The charism can't be compartmentalized. It touches and shapes the whole of our lives. It involves both prayerful pondering and courageous action for the common good. It calls us to personal holiness and communal relationships. It is about being Christ for the world and becoming more capable of a relationship with God.
What brings you joy?
I love going into work every day. The NACMS staff is truly a joy to work with. They are knowledgeable, talented and creative people – willing to go above and beyond. Specific moments of joy this past year include Bro. Larry Cada's return to NACMS after a long absence due to illness; launching the MSP 2.0 studies program (we had hoped for 4 participants and had 13; we have 11 in this year's program); and the growth of Sr. Gabby Bibeau as a Marianist scholar.
Marianist Family Members in the News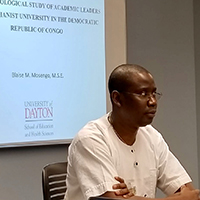 Congratulations Bro. Blaise
Bro. Blaise Mosengo, of the Marianist Sector of Congo, successfully defended his dissertation for the degree of Doctor of Philosophy in Educational Leadership at University of Dayton. His dissertation was titled "A Phenomenological Study of Academic Leaders at the Marianist University in the Democratic Republic of Congo." Congratulations Bro. Blaise.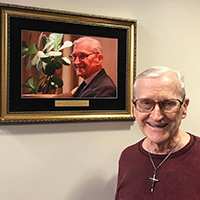 Congratulations Bro. Paul Metzger
To honor Bro. Paul Metzger's 37 years of service and support to the Teacher Education Department, St. Mary's University hung a photo of him in the Department of Education in St. Louis Hall at St. Mary's University in San Antonio, Texas.
Marianist Ministries in Action
St. John Vianney High School Welcomes Their Patron's "Incorrupt Heart"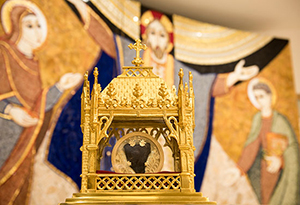 On Mar. 15, the "incorrupt heart" of St. John Vianney graced the campus of St. John Vianney High School, in St. Louis to be venerated by the students, staff, alumni and community. The Heart of a Priest is a six-month nationwide tour of the incorrupt heart of St. John Vianney, the Curé of Ars, and the patron saint of all priests and is sponsored by the Knights of Columbus. This extraordinary relic was removed 45 years after he died and remains incorrupt. It is considered a major, first-class relic and is encased in a large gold reliquary designed like a church building.
"Having the opportunity to venerate the relic of St. John Vianney was a truly incredible and moving experience for our Vianney family," said Vianney President Mike Loyet. "To actually touch the heart of the saint that is our school's namesake is a once-in-a lifetime experience. From the procession into the Curé of Ars Chapel, to the students, faculty staff lining the hallways at the end of the veneration, every moment of this experience seemed to be blessed. The prayerful respect and emotion that the relic generated in our school was inspiring.  I believe it will be remembered as one of the most special days in our school's history."
Marianist March Madness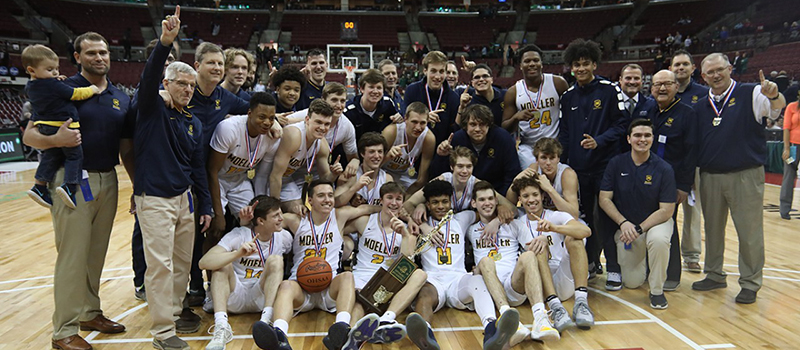 It has been a great month for watching Marianist high school basketball. Congratulations to all of our Marianist champions!
•  Archbishop Moeller High School (Cincinnati, Ohio): The undefeated Crusaders boys basketball team won their fifth Division I state basketball title.
• Chaminade College Preparatory (West Hills, California): The Eagles girls basketball team are CIF-SS Division I champions.
• North Catholic High School (Cranberry Township, Pennsylvania): The Trojanette girls basketball team won the WPIAL Championship and advanced to the Class 4 state semifinals.
• Purcell Marian High School (Cincinnati, Ohio): The Cavaliers boys basketball team completed their season as Division III state semifinalists. The Cavaliers girls basketball had their most successful season in school history making it to the regional championship.
•  St. Mary's High School (St. Louis): The Dragons varsity basketball team advanced to the Class 4 state championship.
• St. Vincent-St. Mary High School (Akron, Ohio): The Irish boys basketball team won their Division I regional championship and advanced to the state semifinal for the 16th time.
Villa Angela-St. Joseph Hosts Broadmoar Bobcats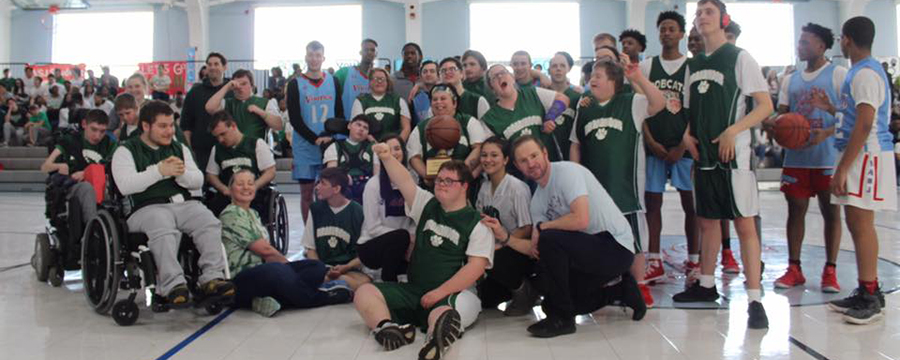 On Feb. 22, Villa Angela-St. Joseph High School (VASJ) in Cleveland, Ohio, hosted the Broadmoor Bobcats on Friday, February 22, for a basketball game against members of the Vikings boys and girls teams.
The Vikings fought hard but ultimately fell to the Bobcats 53-32, continuing the Bobcats' 200+ game winning streak. This may be the only game of the year that VASJ doesn't mind losing.
When the Broadmoor team arrived at VASJ, they received an enthusiastic welcome from a gym full of VASJ students, faculty, and staff dressed in green and white (Broadmoor's school colors) and decorated with personalized signs and banners.
The basketball game exemplifies the mission of the Lake County Board of Developmental Disabilities/Deepwood, which is to empower people with developmental disabilities to engage in activities that enrich their lives and contribute to their community.  Read more.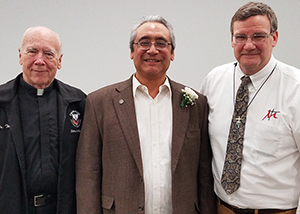 Marianists Welcome New Affiliate
The Marianist Family welcomes Bob Montana who made his Affiliation commitment on Saturday, Mar. 23 in Anaheim, California, during the Los Angeles Religious Education Conference. Bob met the Marianists through Fr. Ted Ley. Bob has been active in his parish and has assisted Fr. Ted with the Schola Cantorum of the Pacific. He works at University of Southern California in the IT department. Many thanks to Bro. David Betz for the preparation and formation of Bob.
Please join us in prayer for these members of the Marianist Family.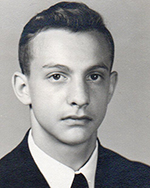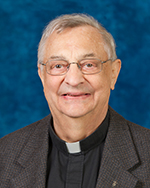 Fr. John Bakle, 81, died Mar. 12, 2019. Fr. John was a veteran, military chaplain, teacher, guidance counselor, pastor, and administrator in Marianist high schools, youth programs and retreat centers. He was dependable, intelligent and intensely religious. He dedicated his life to sharing the Marianist Charism and extolling the dynamic presence of Christ in the world.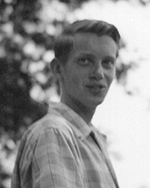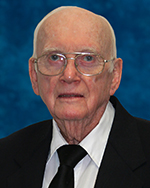 Bro. Richard Martens, 87, died Mar. 24, 2019. Bro. Richard was a teacher, a coach, administrator, pastor and glee club moderator in Marianist high schools, grammar schools and parishes.  He had a great love of music and shared his musical talent through teaching and performing.  His obituary will appear in the next issue of FamilyOnline.   See more photos.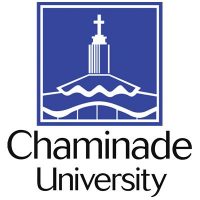 Chaminade University: A Training Ground for Religious Ministry
Sister Malia Dominica Wong, OP, a recipient of the 2019 Chaminade University Marianist Heritage Award and 1985 graduate, wondered how many other religious and clergy had been fostered in the Catholic intellectual tradition and Marianist spirit of Chaminade University in Honolulu.  She sought the assistance of Bro. Thomas Jalbert, archivist at Chaminade's Sullivan Family Library (Class of 71), and they compiled a list of 99 religious and clergy graduates. Read Sr. Malia's article which was published in the "Hawaii Catholic Herald" which includes the impressive list of Religious graduates.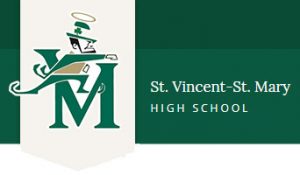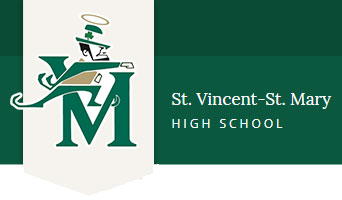 Job Opportunity
St. Vincent-St. Mary High School of Akron, Ohio, seeks an experienced and visionary high school principal. The principal serves at the direction of the president as a member of the executive team. The president is the educational and spiritual leader of the school; the principal serves as the day-to-day educational and spiritual leader of the students and faculty while working closely with the president and administration team and having significant interaction with the board of trustees. Learn more.
FamilyOnline Submissions
We welcome and encourage submissions of interest to our nearly 3,400 subscribers. Please send them to Bernadette McCaffrey Groner