"Building Today's Marian Church" is Subject of MSP Research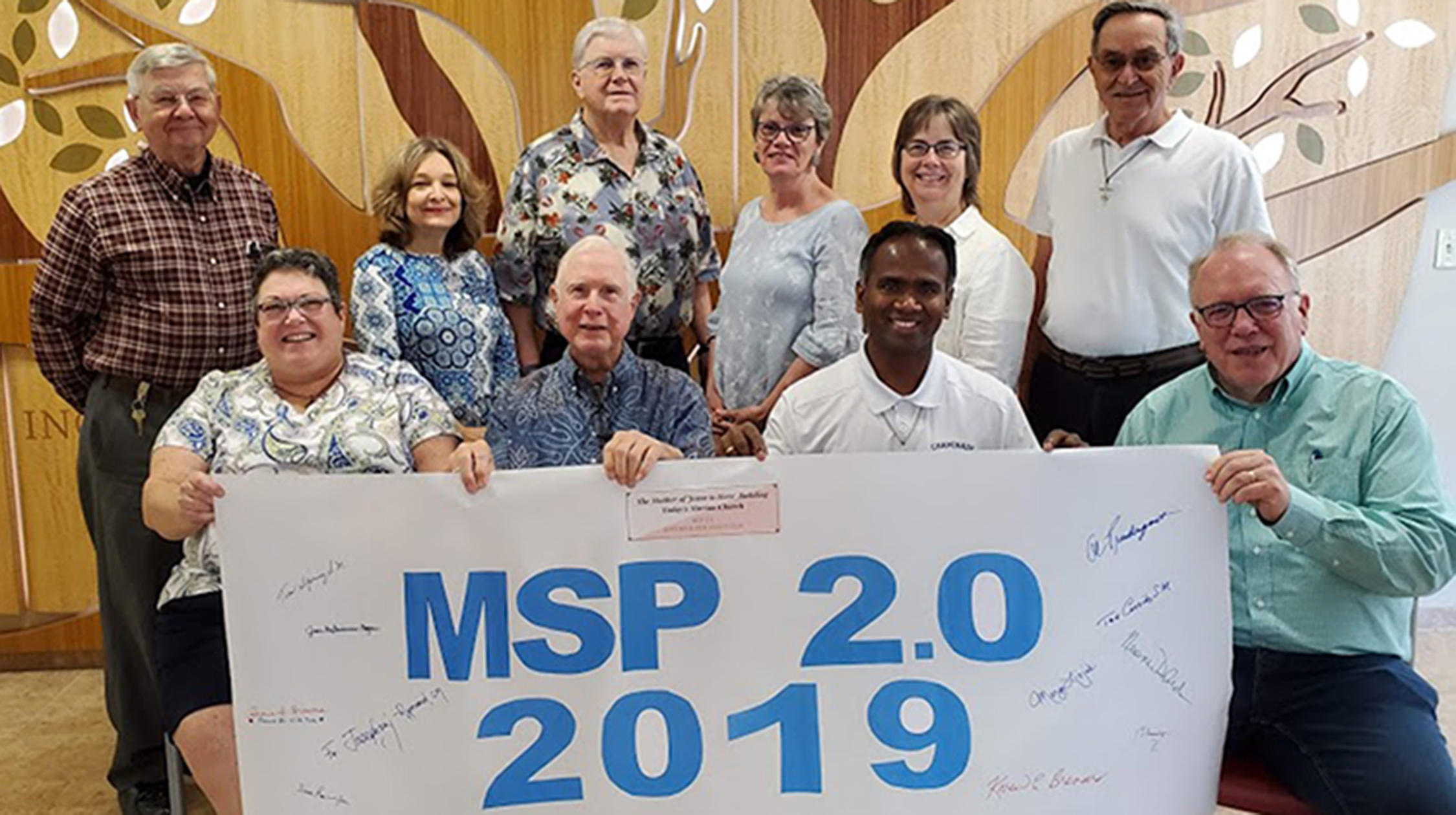 This past year, 10 participants in the Marianist Studies Program (MSP) delved into the topic: "The Mother of Jesus is Here: Building Today's Marian Church."
"This was not an easy topic," said Patti Gehred, NACMS program and curriculum coordinator. Although much has been written about Mary, not much has been written about this subject. "They had to dig deep to find the direction they chose to pursue," said Patti.
The MSP participants employed a number of creative media to explore the topic, including YouTube videos, PowerPoint presentations, scholarly papers, a children's book and a retreat.
Said MSP participant and psychologist Diane Browne, "I have studied the concept of wholeness most of my life. Under Mary's guidance we gently become whole – transformed into the image of Christ."
Diane is completing a paper offering Mary as a model for parents of LGBTQ children. "Mary stood by her son, even to the point of death. My paper will help parents stand by their children and will serve as a resource for LGBT Catholics and advocates."
Diane's paper and many of the projects will be available on the NACMS website this fall. See more photos.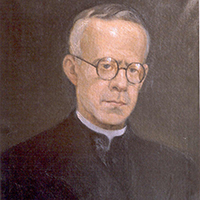 Marianist Moment: The Final Step in Canonization
by Bro. David Betz
For a blessed to become a Saint -the final step of canonization – a second miracle is needed. For a blessed who is a martyr, one miracle is needed since he or she was declared blessed due to his or her dying for the faith. The requirements for the second miracle are the same as the first (see last month's Marianist Moment.). Once the miracle is confirmed, the person will be proclaimed a Saint and a date for the ceremony will be set. It usually takes place within a Mass presided by the Pope in Rome. In some cases, the need for a second miracle (maybe both miracles) can be waived at the discretion of the Pope. Pope Francis made this decision in the case of Pope John XXIII. Once the person is declared a Saint, a feast day is assigned and is celebrated around the world. For most Saints or blesseds, their feast days are the days that they died or entered into eternal life. For example: Blessed Chaminade's feast day is January 22 and Blessed Adele's feast day is January 10.
The North American Center for Marianist Studies (NACMS) is an important resource. Go to the NACMS website bookstore to see a list of resources about our Marianist saints. You can also read about our Spanish Martyrs and Jakob Gapp and other topics concerning the Marianist Charism. You can also purchase publications and there are several resources that you can get without charge (E-publications). I will continue to link resources from NACMS about our Marianist saints.
Marianist Prayer Experience Reminder
Please continue to share your prayer experiences of calling on the Marianist saints using this form. We hope to share one prayer experience each month in FamilyOnline.
FamilyOnline is featuring a new series called "Here I Stand" to highlight the Marianist Family's commitment to key social justice issues.
Here I Stand
Marianist Social Justice Collaborative Aims to Make a Difference
Jim Vogt is the director of the Marianist Social Justice Collaborative (MSJC), an organization he has led for the past 15 years.
What would you like others to know about the MSJC?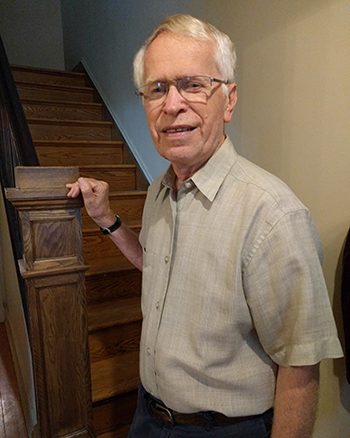 We sponsor five social justice teams: 1.) Death Penalty Abolition & Restorative Justice; 2.) LGBT Initiative; 3.) Racial & Immigrant Justice; 4.) Women and Justice; and 5.) the Adele Social Justice Project – a team that engages young adults in social justice issues. Our teams all grew out of someone's deep concern about a particular injustice or need and willingness to join with others to make a difference. We also work with the Marianist Environmental Education Center in addressing environmental sustainability and integrity of creation.
How can new people get involved?
Our issue teams are always open to new members. Visit us at msjc.net to see what we're currently doing. If there is another issue you feel called to work on, contact me (859.291.6197), and we'll help you identify steps to take action and involve others.
What are you most proud of regarding your work with the MSJC?
We are lay people, brothers, priests and sisters all working together to build a better Church and world, modeling a collaborative style that we, as the Marianist Family, are called to live. The most gratifying part of my work is the people I've met and worked with along the way.
Marianist Family Members in the News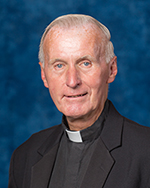 This Marianist Has Run Every Day for 40 years.
Fr. Lawrence Schoettelkotte was featured in an article published by the Cincinnati Enquirer. He has been running every day since Aug. 10, 1979.
What began as a way to stay in shape became a meaningful daily ritual. He never runs less than a mile and usually manages four or more. He has become quite familiar along his route in Montgomery, Ohio, where people gasp in pleasant surprise at the 80-year old priest who has defied age and inspired so many to stay healthy.  Read the article.
Marianist Ministries in Action
Flyer Consulting, a pro bono nonprofit consulting firm in University of Dayton School of Business Administration has branched out to make an even greater impact. The firm, which has been developing marketing, financial, operations and technical solutions for local nonprofits, is now partnering with the Marianists in Nairobi Kenya, in an innovative business-growth program.
According to University of Dayton President Eric Spina's blog, starting this fall, they will support the dreams of budding entrepreneurs in one of the least developed parts of the world by awarding microloans to start-ups and small businesses.
With $30,000 in private support from generous University of Dayton alumni, students will work with Bro. Chola Mulenga, director of IMANI Marianists, and his staff in Nairobi to evaluate applications and award funds for businesses such as hair salons, tailoring shops, grocery stores, cafes and the like. Read more on Eric Spina's Blog.
Marianists Affiliates Gather in Colorado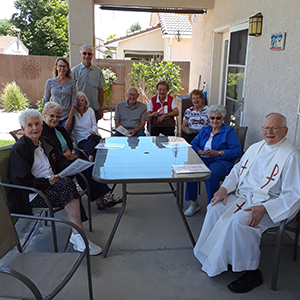 A group of Marianist Affiliates gathered in Pueblo, Colorado, on June 23 at the home of Jim and Jeanne Pagano. Fr. Al McMenamy joined the group for a day of prayer, sharing and a family picnic.
Marianist Affiliation is a unique expression of commitment to the Marianist Family and the Church. Spiritual affiliation is a special vocation in the Church and the Marianist Family of following Mary's example — her trust in God's promises, her openness to God's action in her life and her faithful response to God's call.
Just as Mary welcomed all people, Affiliates are open to spreading God's Good News to all people, welcoming them to a life of devotion to Christ's teachings. Becoming a Marianist Affiliate is a public commitment to live a life of prayer, faith, love and service.
Please join us in prayer for these members of the Marianist Family.
Marianists Celebrate Jubilees
Each year, the Society of Mary recognizes brothers and priests who are marking milestones of their first professions of vows or of their priestly ordinations. This is the fourth group of 2019 Jubilarians we honor as a special section of FamilyOnline.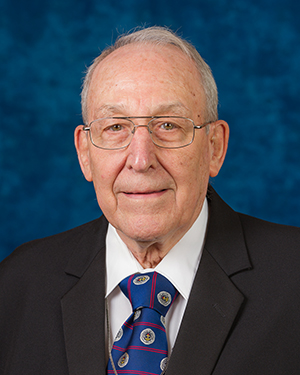 BROTHER CHARLES GAUSLING
70 years of profession
As a senior at Purcell High School, I was approached about a vocation to be a Marianist. God gave me the grace to devote my life in service to Mary — doing her work — which has been a challenge ever since.
I accomplished this by serving as a teacher in the States and in the missions. Along with this, I have served in other assignments that developed some skills to enhance my service to others. These assignments have called on graces to meet challenges and develop skills and talents I didn't know I had. Over the years, these have been many. Read more.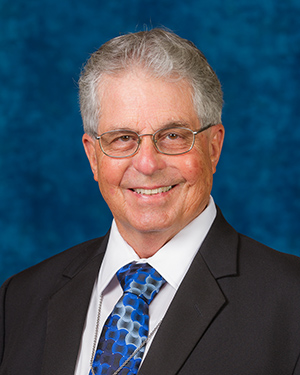 BROTHER FRANK GOMES
60 years of profession
It's time to celebrate a vocation, a Marianist vocation and a profession of vows made 60 years ago. Most of these years were spent in the classroom. I did more creative work in Hispanic ministry.
The happiest years were those spent in a small town in the state of Guanajuato, Mexico. This town is now a city, and it still goes by the name of Apaseo el Grande. Our school continues under different administration. The Marianist laity remains faithful and loyal to us. I felt loved there, in Apaseo el Grande, and I was happy. For most of my life after Apaseo, I found myself searching for something identical; that journey was very lonely. Read more.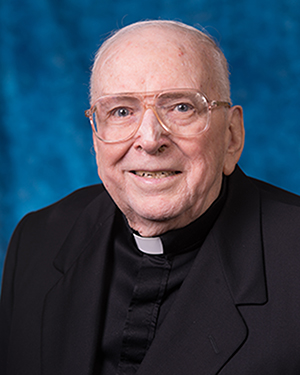 FATHER JOHN A. LEIES
75 years of profession
I grew up in St. Michael's Parish on the Near North Side of Chicago. My parents were of German and German-Swiss descent — hard-working Catholics. Two younger sisters and a younger brother completed the family.
I attended St. Michael's grade school and high school. Although two of my uncles — Bro. Herbert Leies and Fr. John G. Leies — were Marianists, I rarely had the occasion to see them. However, my contact with Marianists at St. Michael's High School was daily. I came to admire them and desired to follow their way of life. Read more.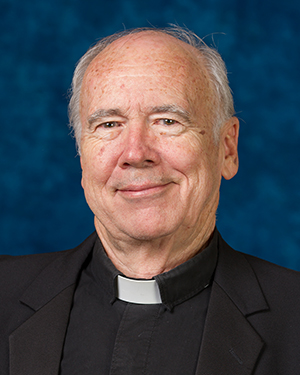 FATHER THEODORE CHARLES LEY
60 years of profession
There was, near us, a new Catholic high school for boys on a stately old military school campus that friends of mine had attended; not a long ride by Red Car. One Saturday morning in 1954, I was with some 100 boys at desks in the school's small auditorium. The supervising teacher introduced himself as Brother John. I had never known any brothers. My teachers had been sisters. He said, in a memorably friendly manner, not to worry, do your best. He was to be my homeroom teacher — Brother John Samaha — now in retirement at Cupertino! A week later, Dad drove me there again. Standing along a portico that I came to know as The Hanging Gardens of Chaminade, was another young brother, tall and smiling. Father David Schuyler became a lifetime mentor. On into the office that day, and the interview with Chaminade's engaging, classy founding principal, Brother John Perko. I was sold. Read more.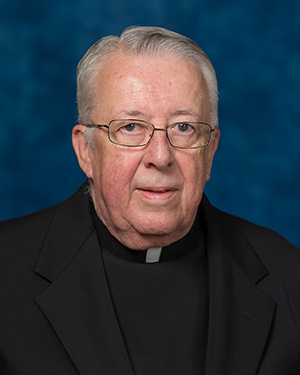 FATHER RAYMOND MALLEY
60 years of profession
I was born and raised in San Francisco, California, and attended high school at Archbishop Riordan High School, administered by the Marianists of the Pacific Province. The pastor at my home parish of St. John the Evangelist made the liturgy an important part of Catholic life and gave that sentiment to the parishioners. He fostered vocations: five to the Marianists, eight to the Ursulines, one to Maryknoll, four to the diocesan priesthood, one to LaSalle Christian Brothers and one to the Society of Jesus. I carried this history with me for the years of fulfilling my calling. Read more.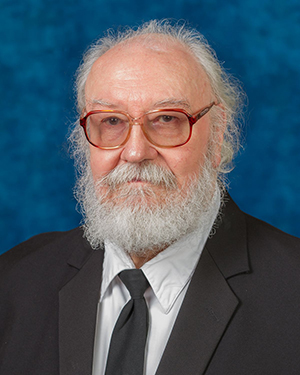 BROTHER LOUIS T. MASON
60 years of profession
The thought of the importance of the educational aspect in life led me to consider the Marianist religious order as my vocation to the brotherhood. Since we are the family of Mary, we support and pray for the success of our individual ministries, first and foremost to formally educate the children entrusted to our care.
My personal vocation led me to become a teacher of the sciences, especially physics. Complementing this experience, I also taught mathematics — the advanced classes in high school— as well as college mathematics. Read more.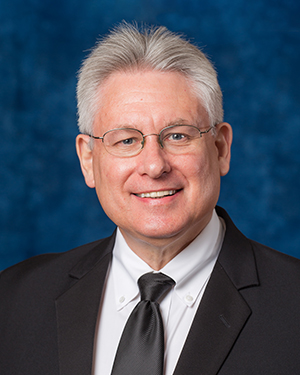 BROTHER TIMOTHY PIEPRZYCA
50 years of profession
The youthful dynamism of the St. Louis Province of the Society of Mary arguably reached its peak in the middle of the 20th century. The cultural and political landscape of that era was the reflection of the New Frontier and the aspirations of the Second Vatican Council.
On the chance circumstance that Marianist Don Bosco High School was within walking distance, while Jesuit Marquette High required a bus ride and costlier tuition, I entered the world of the Brothers of Mary at the impressionable age of 14. There, I met men who like my father, blended prayer, work and intellectual thirst. Read more.
Job Opportunity– Director of Marianist Urban Students Program

St. Mary's High School , St. Louis: The Director of the Marianist Urban Student Program (MUSP) works in the 12-month position assisting economically disadvantaged students to maximize their potential and achieve success in their education within the Christian atmosphere of a Marianist urban high school. The Director is accountable to the Marianist Province of the United States and is formally evaluated by the Province annually. Learn more.
FamilyOnline Submissions
We welcome and encourage submissions of interest to our nearly 3,400 subscribers. Please send them to Bernadette McCaffrey Groner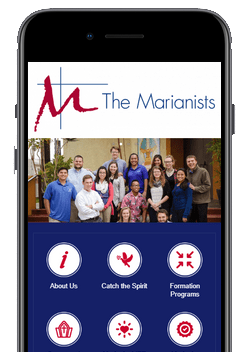 GET CONNECTED!
Stay in touch with the Marianist Province by downloading our new mobile app!

Download your free copy today for easy access to information that supports the work of Marianist-sponsored ministries. Compatible with Apple iOS and Android devices.