The angel said to them, "Do not be afraid; for behold, I proclaim to you good news of great joy that will be for all the people. For today in the city of David a savior has been born for you who is Messiah and Lord.
(Luke 2: 10-11)
Christmas Blessings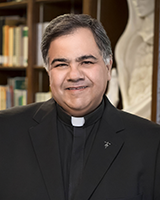 On behalf of the Marianist Province of the United States, we wish you a Blessed and Merry Christmas. May the hope and joy of Christ's birth renew your strength and faith for the coming year. Know that each of you remains in our thoughts and prayers. Please keep us in your prayers.
Fr. Oscar Vasquez, Provincial
Marianist Province of the United States
St. Mary's University Chapel Choir Adds Advent Video to Series
Maria Smith, minister of pastoral music and chapel choir director at St. Mary's University, teaches choir students this phrase, "Qui cantat, bis orat" which means, "he who sings prays twice."
But singing and praying in person came to a halt last spring when COVID-19 shut down the campus, leaving the choir to gather via Zoom to continue its ministry.
It also meant "finding new ways to connect through music and prayer," said Bro. Dennis Bautista, who assisted Maria and the chapel choir in producing two videos earlier this year.
Remotely, each choir member recorded individual parts which were combined digitally to re-create the experience of singing together as a group.
The first video, called "Marianist Doxology," was published on April 8 – Fr. Chaminade's birthday: Listen here: https://youtu.be/qtprBbbOXLQ
A second video, called "Bread of Angels," was released on Nov. 22 – the feast of St. Cecilia, patroness of musicians: Listen here: https://youtu.be/60vNCS_D4As
After seeing these videos, 33 alumni choir members from across the United States asked to participate in an Advent video. The result is a production called "Maranatha" –published on Dec. 6, the second Sunday in Advent: Listen here: https://youtu.be/qscg3SS3WnA
"Aside from the beautiful melody," said Maria, "we chose this Advent hymn because the text is so fitting for our current times:"
'Longing for hope in an age full of fear, dreaming of light in the dark. Is the Messiah the Promised One near, when will our Savior appear?'
A Marianist Moment
By Bro. David Betz
Humility: A Mystery of Jesus to Take Into Our Hearts
"Though he was in the form of God, [he] did not regard equality with God as something to be exploited, but emptied himself." (Philippians 2:6-7)
As I read this passage, I say, "WOW!" and think, what a sign of great humility! Yes, humility, and it is a theme to consider as we endure a pandemic during this time of Advent and Christmas. Jesus' coming to earth as a child and not as an adult is a great act of humility. It encourages us to reflect on what it means to be not in control. As a child, Jesus had to rely on his parents for his religious, emotional and physical upbringing from the time he was an infant and maybe up to the time of his young adult years. Jesus became one of us and he wanted to experience all things human including family life which is the foundation of our lives. It is also important to note that Jesus, by becoming the Son of Mary, according to Fr. Joseph Stefanelli, "Learned from her, on a human level, how to express his relationship to his Father. It means the perfection of Jesus' expression of his relationship to his Father is due to the influence of Mary. She was really his mother." (p. 35, Our Marianist Heritage) And we know that our mothers are essential in understanding humility because raising children is a primary example of letting go of one's control. Tending to the needs of others becomes a greater good. I see this as representative of bearing Jesus, as Mary did, which is our Marianist Mission.
Marianist Students Continue to Build Community
The Catholic News Service recently spoke with students at the University of Dayton to discuss how the pandemic is affecting their abilities to develop and maintain their sense of community. Read the article.
Marianist Ministries in Action
New Video Series Highlights Marianist History in San Antonio
"Faith, Education and Charity: Marianist Origins in San Antonio, 1852-1927," highlights the documentary, photographic and artifact holdings of the National Archives of the Marianist Province of the United States." So begins Mary Kenney, province archivist, in the opening dialogue of this five-part video series about the history of the Marianists in this south Texas city.
Bros. Dennis Bautista and Brian Zampier teamed up with Mary to produce the video series this summer after the Marianist Lay Assembly was canceled due to the pandemic. Because so many people were unable to visit the Archives in person, "we decided to create a virtual tour of our first professional exhibit in the museum's lobby space," said Mary, who narrates the videos.
Bro. Brian, archivist, helped select the visual focal points, artistic features and lighting, and Bro. Dennis, professor of communications at St. Mary's University, spearheaded the production.
In addition to video, sound and editing, Bro. Dennis created an original "Marianist-music bed" by recording himself on the piano playing a song that Maria Smith, St. Mary's minister of pastoral music, wrote for the Marianist bicentennial. "I also included the last two measures of the Marianist doxology, written by Bro. Howard Hughes, to give it a personal touch," he said.
"One of our goals was to inspire pride and a familial connection with our Marianist ancestors who laid the groundwork for much of the Marianist influence in this city today," said Bro. Dennis.
To enjoy these videos, please click here.
Please join us in prayer for these members of the Marianist Family.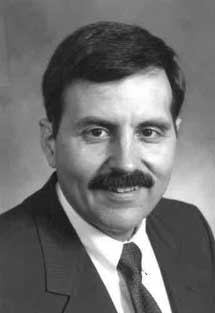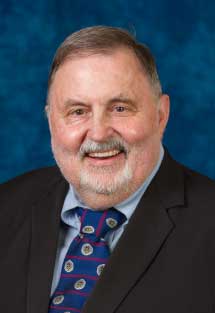 Bro. Victor Forlani, 77, died December 2, 2020. Bro. Victor, known for his ready smile and hearty laugh, served in a number of roles in the Society of Mary. He was a teacher, school administrator, and president of the Bergamo Center in Dayton, Ohio.
Read Bro. Victor's Eulogy given by Bro. Raymond Fitz.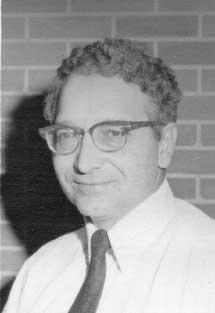 Bro. Edward Unferdorfer, 95, died December 7, 2020. Bro. Edward was a working brother who could recall the days of Marianists in black fedoras and frock coats. He was a dedicated religious, deeply committed to a simple "ora et labora" (pray and work) lifestyle.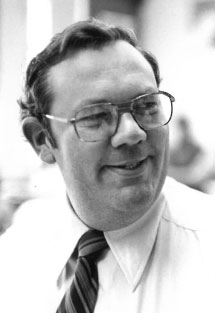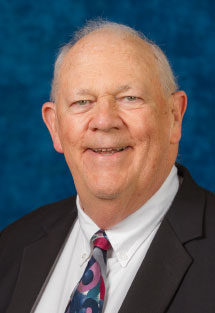 Bro. Bob Wiethorn, 79, died December 10, 2020. Bro. Bob was a big-hearted servant who ministered in a variety of roles. He combined the traits of scientist and nurturer as a teacher and school administrator, vocation director, and administrator of outreach programs for the poor. In his later years, he lovingly cared for fellow Marianists approaching the ends of their lives.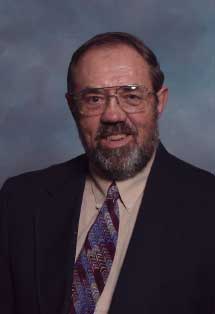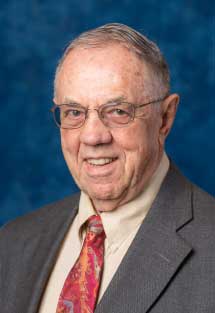 Bro. Jim Facette, 86, died December 17, 2020. His obituary will appear in the next issue of FamilyOnline.
Marianist Center Offering A New Course
The Marianist Center in Philadelphia will be offering a six-week journey into Lay Marianist commitment.  Learn more..
Graduate Assistantships at University of Dayton

Share your faith ministering to college students while pursuing a master's in theology or pastoral ministry. Work alongside seasoned campus ministers and engage in holistic ministerial formation as you form your own ministerial identity and approach. Serve undergraduate students by journeying with them to cultivate faith, foster spiritual growth and form Christian leaders through spiritual mentoring and discipleship, leading small groups, facilitating retreats, planning worship, coordinating service and justice initiatives and more.
Positions for the upcoming year will be comprised of unique portfolios that include a combination of the following: Residence Life ministry, retreats, service and justice, and vocational discernment ministries. Tuition, stipend and housing are provided.
Click here for the application and more information or contact Kelly Adamson, 937.229.2574.
Applications are due Feb. 1, 2021.
FamilyOnline Submissions
We welcome and encourage submissions of interest to our nearly 3,400 subscribers. Please send them to Bernadette McCaffrey Groner.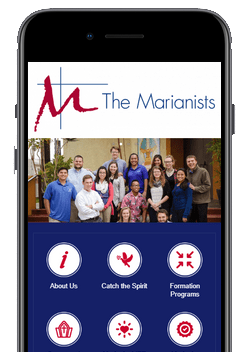 GET CONNECTED!
Stay in touch with the Marianist Province by downloading our new mobile app!

Download your free copy today for easy access to information that supports the work of Marianist-sponsored ministries. Compatible with Apple iOS and Android devices.