Coronavirus: Communion in Solitude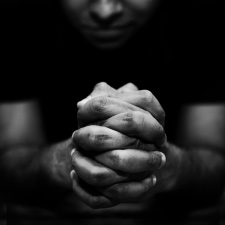 In these challenging times of uncertainty, please know that you are not alone. The coronavirus is impacting us all as individuals, families, school and faith communities. As Marianists, we have always embraced adaptation and change; it is one of the core characteristics of a Marianist education. Blessed Chaminade said, "New times call for new methods." The Marianist Family is doing just that. We are gathering in virtual prayer.  We are live streaming masses. We are sharing resources to inspire and encourage each other as we shelter in place and pray for an end to this pandemic.
We will be offering resources to keep us connected as people of faith. We encourage you to join us in prayer for healing and hope for those who are suffering from COVID-19. Join us in also praying for those healthcare workers who continue to risk their lives to provide care and for other workers who are providing essential services and goods. Finally, we ask that you join our Marianist Family in prayer that we may continue to find spiritual inspiration and thrive in faith as we adapt to this unprecedented time. Know that you are in our prayers as well.
May the Holy Spirit offer us strength and help us find solidarity in faith as we commune in solitude.
United in prayer,

Fr. Oscar Vasquez, SM
Provincial
---
For additional resources and opportunities, visit marianist.com/coronavirus/.
Marianist Retreat Shares Inspiration Through Their New Blog
The Marianist Retreat Center in St Louis is offering a daily one stop space for music, art, prayer and inspiration. Click here to read the latest edition. To sign up for this daily email go to https://mretreat.org/constantt-contact-form/.
Reflections on Easter – and Small Acts of Faithfulness – in the Shadow of Covid-19
By Bro. Tom Wendorf
"I just want to stay home." I've often said or thought that while having to go someplace else. These days, shadowed by the coronavirus, we live with the imperative: "Stay at home."
As a Marianist brother, I enjoy a level of security I never considered in my youthful discernment: employment, good healthcare, a beautiful home and a community to share my life with. The pandemic has made clear how many people don't have this safety net. At the Marianist Novitiate community in Dayton, Ohio, we are doing our best to be aware of and share the burdens and changes this pandemic has imposed on the world.
My most heroic tasks during this Easter season are grocery shopping at Kroger's, teaching three University of Dayton courses online and trying to live our common life faithfully — even when I feel like holing up in my room with my own quiet desperations.
During the unfolding weeks of social distancing and social awareness, our dinner and community conversations have changed. Eating meals and praying together have changed, too. Our daily rhythm of prayer, more than ever, is part of our work for the world. We've also added two afternoons of praying the rosary for healing and transformation — small acts of faithfulness — but I believe in the efficacy of God's grace in and through them.
A Mary Garden: Creating a Sacred Space for Beauty and Prayer
If you've been itching to dig in the dirt, here's an idea. Try planting a Mary Garden. "Mary Gardens can be created and enjoyed by all ages, even if you're not an expert gardener," said Kayla Harris, librarian/archivist for the Marian Library at University of Dayton.
Two years ago, the Marian Library hosted an exhibit on Mary Gardens and the work of the late John Stokes who gave his entire collection on Mary Gardens to UD.
"One person who attended the exhibit decided to buy antique tea cups and turn them into mini Mary Gardens," said Kayla. "There's a lot of flexibility about the size and location of these gardens."
Traditionally, Mary Gardens – which always include a statue of Mary – are located outdoors and include plants named after the Blessed Mother. The idea is to create a sacred space where you can spend time in devotion to her. But indoor gardens are an easy option for those with little garden space.
The list of plants named after Mary is nearly endless. Marigolds, daisies, violets, columbine, fuchsia, irises and, or course, roses – are just a few.
The Marian Library has enormous resources. Their website includes helpful links about patio gardens, gardens for shut-ins; windowsill gardens, Mary flowers and much more: go.udayton.edu/marysgardens.
A Marianist Moment
By Bro. David Betz
Paschal Mystery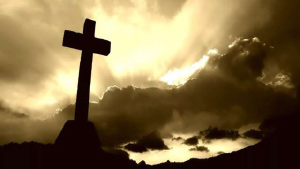 Over the last month, I have been reflecting on the Paschal Mystery and what it means in my life as we continue to experience the COVID-19 pandemic. It seems that the seasons of Lent and Easter are times when we are called to look at the Paschal Mystery as it refers to the suffering, death and resurrection of Jesus. This threefold experience of Jesus is the primary reason why we Christians exist. It is the first event that the Apostles preached about when they were emboldened to share the Good News after Pentecost. It became the foundational message that men and women of the early Christian community heard and inspired them to be baptized in the Spirit. Even Paul, in his letters to the different Christian Communities, stressed that one's belief in and participation in the Paschal Mystery lead to one's salvation and new life in God. (see Romans 6: 1-4, 1 Cor. 15: 1-34, Phil. 2: 1-8, for example)
I get a sense that we are being asked to do the same thing. We need to recognize that there are times in our lives where we also may experience some type of Paschal Mystery, and then look to Jesus as a model to learn how to persevere as we live through the experience. This present pandemic has its sufferings with men and women contracting the disease and trying to cope with its effects. People are dying to old ways of being and trying to figure out how to adapt. And, with the courageous effort of our first responders and second responders, one can hope that there is a movement toward a newness of life.
I invite you to read the words of Blessed Chaminade who stresses the need to look to Jesus when we are being called to have faith in moments of suffering, dying and rising. They are from a letter written to a Bro. Perrodin at the end of 1842 relating to mental prayer (from the "Writings on Mental Prayer," 1979, MRC, Dayton OH, page 447).
"In all the mysteries of Jesus, beginning with that of the Incarnation, see only the Son of God operating in the most holy Humanity, acting and speaking, suffering and dying, rising from the dead, etc. It is always the Son of God who is operating in his holy Humanity. It is he who suffers, who dies, who rises from the dead, who ascends into heaven, in a word, since the Incarnation inclusively, Jesus Christ is always and will always be the Man-God or the God-Man. Faith always makes us see in Jesus Christ the Son of God who operates for us, suffers and dies for us, who rises from the dead for us, who speaks for us, who teaches us. All his words are divine words addressed to us. What immense treasures we have in Jesus Christ!"
Marianist Ministries in Action
Celebrating 200 Years of Marianist Education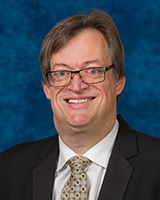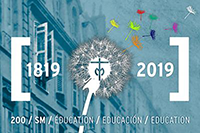 This month, we share with you a reflection from Bro. Don Neff. Bro. Don is a member of the Marianist Community in Hollywood, Florida.
Bro. Jesse O'Neill, Assistant for Education
---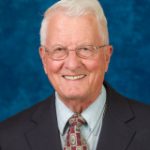 200 years of Marianist Educational Endeavors
By Bro. Donald E. Neff
Fr. Chaminade was inspired to respond to the turmoil of his times by accepting Mary's challenge to assist her in her mission of bringing Christ to the world in a new and dynamic way.
The "challenge" to my life's mission came from hearing a statement that two-thirds of the world have never heard of Christ. Little did I realize that this statement would have such an impact on my life. My challenge was to respond to this missionary "inspiration." I was inspired to ask for admission into the Society of Mary to take the Good News to youth in whatever way the Lord had planned for me.
Please join us in prayer for these members of the Marianist Family.
Marianists Celebrate Jubilees
Each year, the Society of Mary recognizes brothers and priests who are marking milestones of their first professions of vows or of their priestly ordinations. This is the first group of 2020 Jubilarians we honor as a special section of FamilyOnline.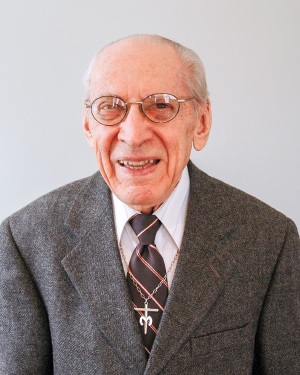 BROTHER FRANCIS HEYER
80 years of profession
Oh, what a life of blessings! What gifts God strewed in my Marianist path! For every quirk in my character, He gave me a way out; for every fault, He doled out mercy; for every psychosis, He granted me release; for every bipolar dichotomy, He provided me with integrity.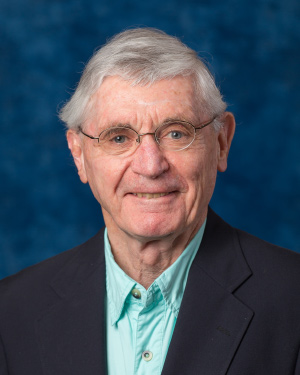 BROTHER PHILIP AARON
70 years of profession
The grace of a long life is a privilege given only to a few, and, in recent years, I have cherished this grace because life has given me the time to appreciate aspects of life that are not related to job and pursuit of career goals, and the time to contemplate the meaning of life. This is a true grace, to have the time to discover your real self. This discovery of self comes in the time the grace of aging gives one to pursue writing, reading, art and prayer at one's own pace, for which I am very thankful.
BROTHER JAMES BROWN
60 years of profession
I am fond of the section of Saint Paul's epistle to the Colossians in which he states, "Dedicate yourselves to thankfulness and … pray in a spirit of thanksgiving." Colossians 3:15 and 4:2. The past 60 years of being a "Brother of Mary" have been filled with blessing upon blessing. So, I dedicate the following lines in thankfulness to my parents, my brother and sister, and their families, and to the members of the Society of Mary who have graced my life with their support and love.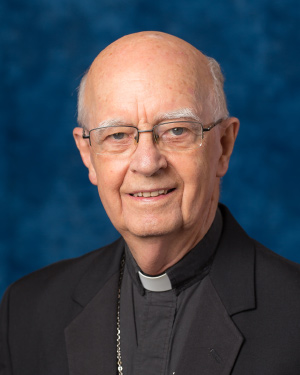 FATHER QUENTIN HAKENEWERTH
60 years of ordination
I entered the Society of Mary at the age of 15. All my educational opportunities after grade school came to me through the Society of Mary. As a Marianist, everything I have ever been asked to do in service of others has brought me greater opportunities to grow myself. Even though some tasks have been difficult, the graces they have brought to me personally always have been greater. I am deeply grateful to the Society of Mary and to my fellow brothers for what I am today.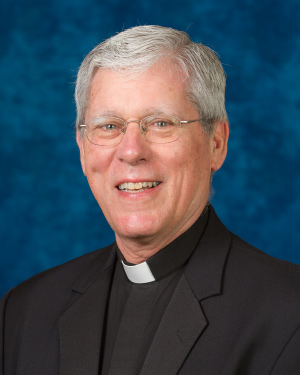 FATHER EUGENE CONTADINO
50 years of ordination
"Describe your life as a Marianist religious."
It has been a wild ride filled with successes and failures, sin and grace, light and darkness. Looking back, I see the hand of God in the brothers and friends, men and women who have come into my life. After all, I have never been out of those divine hands, and the God who promises eternal life has delivered over and over again to make resurrection a real experience in my life. My life has been both a walk with a community of believers and a constant search for the now-revealing God.
Vice Principal – Chaminade College Prep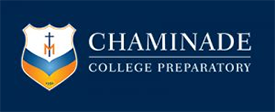 Chaminade College Preparatory – High School located in the San Fernando Valley area of Los Angeles, California, is seeking an experienced and visionary educational leader to join our high school leadership team in the role of Vice Principal to advance Chaminade's mission and strategic vision plan. Learn more.
Volunteer Chairperson – MSJC

Bro. Frank O'Donnell, the current chair, will be stepping down and the MSJC Steering Committee is now soliciting nominations for a new chair starting in 2021. This is a volunteer position. If you know someone who might be a strong candidate, or if you are interested in being considered yourself, please complete the nomination form by clicking here.
FamilyOnline Submissions
We welcome and encourage submissions of interest to our nearly 3,400 subscribers. Please send them to Bernadette McCaffrey Groner.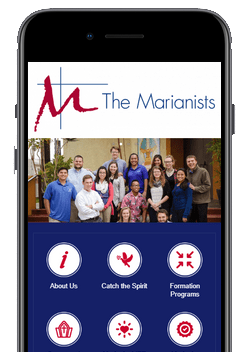 GET CONNECTED!
Stay in touch with the Marianist Province by downloading our new mobile app!

Download your free copy today for easy access to information that supports the work of Marianist-sponsored ministries. Compatible with Apple iOS and Android devices.