Celebrating 200 Years of Marianist Education
It is with great joy and hope that the Society of Mary celebrates 200 years of Marianist education. The journey began in 1819 on the street of Rue des Menuts in Bordeaux, France, with 15 students. Since then, Marianist education spread rapidly beyond the frontiers of France to locations on five continents, involving 24 counties, and serving more than 112,000 students.
This bicentenary year marks an opportunity to look back with gratitude and to look forward with renewed commitment to education in the Marianist tradition. To mark this momentous occasion, FamilyOnline will feature a special bicentenary education section each month with reflections by Marianist Brothers who have committed their lives to the mission of Marianist education. Our first reflection is by Fr. Rudy Vela.
Bro. Jesse O'Neill, Assistant for Education
---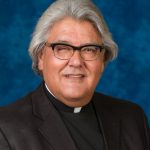 A Reflection on the Bicentenary of Marianist Education
By Rudy Vela, SM, assistant professor of theology at St. Mary's University, San Antonio
This semester, I have had the privilege of teaching a Marianist Studies course to upper division undergraduate students here at St. Mary's University. I have enjoyed my students and discovered that they are thirsty for learning about Blessed Chaminade, his context and his vision for a Marian way of life in the Church.
Marianists Reflect on Summer Mission Outreach
Each summer for the past 15 years, more than a dozen Marianist priests and brothers have made mission appeals during weekend Masses at parishes around the country.
Working with the Missionary Cooperative Program administered by individual dioceses nationwide, the goals are twofold, said Marianist Father Tim Kenney, assistant for religious life for the province, who oversees the program.
"First, it's an opportunity for evangelization — helping people locally to see that we belong to a universal Church," he said. "Second, it gives pastors of these parishes a chance to take a break."
As part of their appeal, the Marianists highlight Partnering with the Poor, a Marianist ministry that helps school children in India and Africa receive scholarship assistance.
"It's a cornerstone of summer outreach because it's so concrete," said Marianist Father Pat Tonry, spiritual director for the Mission.
"If a person gives a $125 donation, it takes care of a child's books, clothing and tuition for a year in India," he said. "People can see what the money is doing, and know that their contribution really goes a long way in our schools."
Since 2004, the mission outreach efforts have reached more than 100 parish communities involving 13 dioceses. See more photos.
Praying With the Saints
by Bro. David Betz
When those who have gone before us in faith are declared saints or blesseds, the Church assigns them a Feast Day. These Feast Days are usually associated with the days when the saints or blesseds entered eternal life, either by martyrdom or natural causes. This assignment is an acknowledgement that these men and women can be venerated publicly throughout the worldwide Church. Prayers are distributed and used when we need to invite the saints or blesseds into our prayer life. These prayers enable us to ask for the intercession of God's grace. The prayers usually reflect the perssonal attributes these venerable people were known for during their holy lives.
Here are two prayers that were created, one for Venerable Marie Thérèse De Lamourous and another for the Martyrs of Ciudad Real (Blesseds Carlos Eraña, Fidel Fuidio and Jesús Hita) whose Feasts we celebrated in September: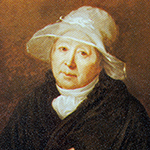 Marie Thérèse* (September 14)
God, source of all holiness, we thank you for the gift of Marie Thérèse. Her love of the Blessed Virgin Mary and the message of the Gospel inspire us today. We ask that we, like her, will be of service to all our brothers and sisters now and in the future. We pray for the enthusiasm with which she spread the Gospel and love for Christ and His mother. Amen.
Martyrs of Ciudad Real (September 18)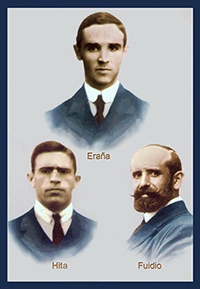 Lord, our God, to Blessed Carlos Eraña , Fidel Fuidio and Jesús Hita, who were influenced with the love of the Virgin Mary, you gave the grace to suffer for Christ; grant that; through their intercession, we may remain firm in the faith which they taught to children and youth, and to which they bore witness with their own blood in martyrdom. We ask this through Jesus Christ, your Son, who lives and reigns with you and the Holy Spirit, one God, for ever and ever. Amen
*Note: A person who is venerable does not have a publicly recognized Feast Day on the Church calendar, but prayers written can be used privately by the group or persons who are pursuing his or her cause for sainthood.
In this segment of Marianist Moment, I invite you to read an article written by Colleen Spiro about praying with the saints and how you can be involved with praying with the Communion of Saints.
Praying with the Communion of Saints
Marianist Prayer Experience Reminder
Please continue to share your prayer experiences of calling on the Marianist saints using this form. We hope to share one prayer experience each month in FamilyOnline.
Marianist Family Members in the News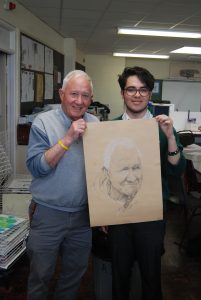 A Portrait of Hope and Joy
The Zurich Young Portrait Prize, a new national art competition that was launched in Ireland this past year, fosters creativity, originality and self-expression in children and young people. The competition selected 20 finalists including Mathews Pascoal De Leon, 17, a student at Saint Laurence College,Loughlinstown, Co. Dublin. Mathews was among the finalists with his submission entitled, Bro. Fred's Portrait, a portrait of Bro. Fred Rech. The illustration was created using graphite and pastel, pencil on paper. Bro. Fred's portrait will hang in the Millennium Wing Studio of the National Gallery of Ireland for several months.
The portrait pays tribute to Bro. Fred, a man who has dedicated many years to Saint Laurence College and who continues to be a humble and passionate witness to the Marianist Charism in Ireland. See more photos.
Marianist Ministries in Action
FamilyOnline is featuring a new series called "Here I Stand" to highlight the Marianist Family's commitment to key social justice issues.
Here I Stand
A Reflection on Death Penalty Abolition
Lauren Olson is an attorney for Leu & Peirce PLLC, a law firm in Dallas, and a member of the Marianist Social Justice Collaborative's Death Penalty Abolition & Restorative Justice team.
Why is abolition of the death penalty important to you?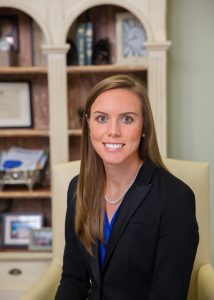 Growing up in Texas, I simply accepted the death penalty as a societal norm and state-sponsored executions as routine. It wasn't until I received an invitation to join the MSJC's Death Penalty Abolition and Restorative Justice team that I began to understand the injustices that pervade capital punishment and our criminal justice system as a whole. As a Catholic and an attorney, I strive to remember, pray for and affect change on behalf of those marginalized by this system.
What would you like others to know?
Capital punishment in the U.S. disproportionally relies on factors such as race, income and mental illness to target marginalized members of our society. As a result, the death penalty is incompatible with Catholic Social Teaching, the cornerstone of which is the sanctity and dignity of all human life, including both victims and offenders alike. This core tenet teaches us that grace can transform and restore even those who commit the most heinous acts.
Any simple steps for FamilyOnline readers to become advocates for death penalty justice?
Sign up for MSJC's Justice Jottings. Talk about the issue with others. And, pray. Abolition is within reach!
Please join us in prayer for these members of the Marianist Family.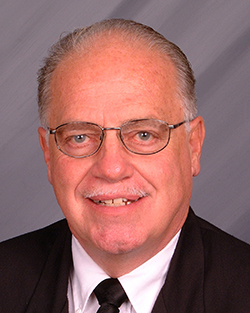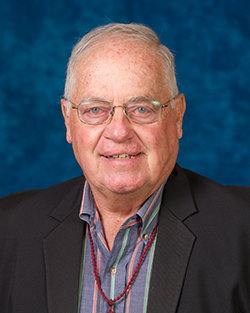 Bro. William Farrell, 74, died Sept. 12, 2019.  Bro. Bill was a Marianist educator and an advocate for the poor. Dedicated to the corporal works of mercy, he spent much of his life treating others as if they were Christ in disguise. He was a teacher and principal who ensured his students were enriched with the Marianist charism. He campaigned for social justice, worked to show the imprisoned that they are worthy of God's love and spent the last decades of his life reaching out to the impoverished people of Guatemala.  Read his obituary. See more photos.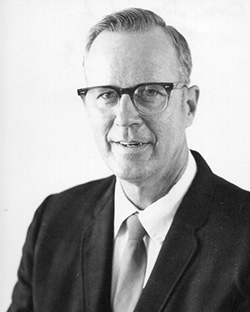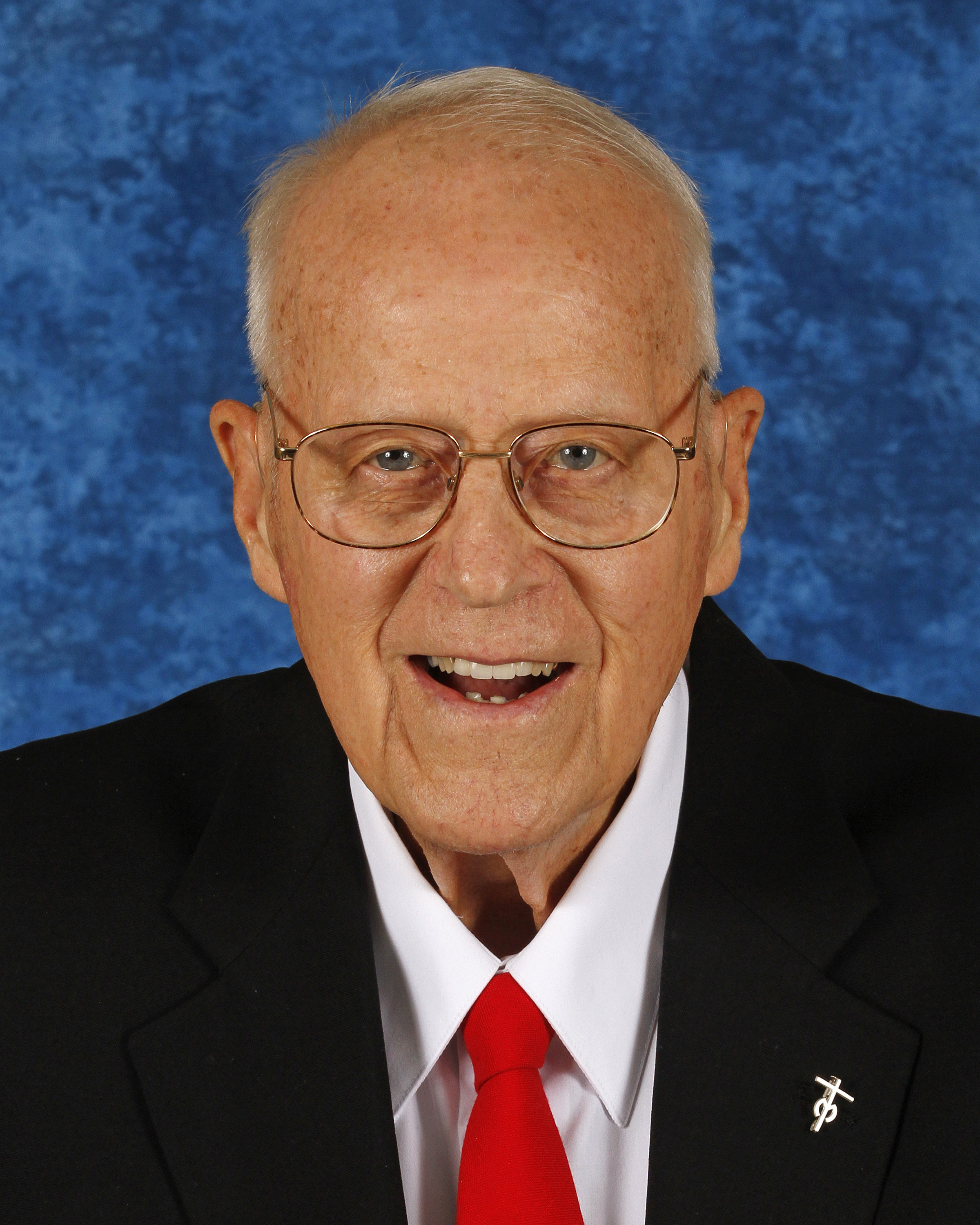 Bro.David Schmitz, 89, died Sept. 15, 2019. Bro. Dave was a working brother who strived to accept each assignment prayerfully and cheerfully. He served as a cook, a business manager and a computer lab manager. He also built many buildings and a chapel in the Marianist missions in Eastern Africa. Read his obituary.  See more photos.
Please Consider Nominating a Lay Leader
MLC-NA is seeking nominations for the Head of Education and Chair-Elect of the MLC-NA Leadership Council. The Head of Education serves three years. The Chair-Elect is a year-long position before becoming Chair for three years. Position descriptions are part of the Leadership Model.
Please click here to submit a nomination.
Anyone in the Marianist Family can submit a nomination. Lay Marianists can also nominate themselves. Voting is limited to Lay Marianists.
Nominations will be accepted through October 13, 2019.
Nominees will be contacted for more information and for a bio.
Voting will take place in early November. A webinar featuring the candidates is tentatively set for Wednesday evening, November 6, 2019.
Terms begin January 2019.
Principal – Chaminade Julienne Catholic High School (CJ)

Chaminade Julienne Catholic High School (CJ) located in Dayton, Ohio, is seeking a mission-driven principal for the 2020 – 2021 school year. The principal must possess visionary leadership skills, passion and commitment to join our leadership team. Learn more.
Event Reminders
The Marianist Social Justice Collaborative 4th annual intergenerational retreat for LGBTQ+ Catholics (18 years of age or older) is scheduled for November 1-3, 2019. To register, visit msjc.net/lgbtretreat/
---
2019 Changemakers Conference is scheduled for Sunday, October 13, 2019. For more information and to register, go to Changemakers 2019.
FamilyOnline Submissions
We welcome and encourage submissions of interest to our nearly 3,400 subscribers. Please send them to Bernadette McCaffrey Groner.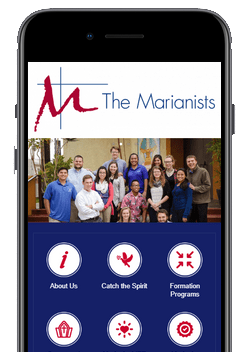 GET CONNECTED!
Stay in touch with the Marianist Province by downloading our new mobile app!

Download your free copy today for easy access to information that supports the work of Marianist-sponsored ministries. Compatible with Apple iOS and Android devices.