Bro. John Lemker Uses His Gifts for Photography to Celebrate God's Creation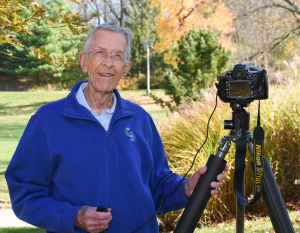 Bro. John Lemker didn't start his ministry with the Marianists as a photographer. In fact, it wasn't until developing a geology course at Purcell Marian High School in Cincinnati in the early 1970s that he first picked up a camera and discovered the possibilities.
"I spent three consecutive summers in Arizona, Colorado, and Utah where I documented geological formations for the course," he said. But while exploring these rugged landscapes, he also began noticing God's grand design, both in the intricate details of a tranquil woodland marsh or the stunning turbulence of a frenetic mountain stream.
His photography took on new acclaim when two of his images were published in Sierra Club calendars in the 1980s.
Clearly, knowing when to hit the shutter button is part of his photographic gift. But he also has an eye for beauty and design.
"There's an art to seeing," he said. "When you look at nature, there comes a point when you see with your whole self, and your soul says, 'that's it.'"
Bro. John and his photography are featured in the Spring 2021 edition of ALIVE magazine which will be published in mid-March.
A Marianist Moment
By Bro. David Betz
Remembering Venerable Fr. Domingo Lázaro Castro, SM – Educator, Priest, Mentor, Formator
A part of my responsibilities as the Pacific Area Spiritual Advisor for the Marianist Affiliates, I am involved with the initial formation of candidates for Marianist Affiliation. Reading Marianist documents from our Marianist history is part of this process, and one of these documents is Blessed Chaminade's "Letter to the Retreat Masters" of 1839. He wrote this letter on Aug. 24, 1839, to Georges Caillet, Jean Baptist Fontaine and Jules Cesar Perrodin who were charged to lead the annual retreats for the members of the Society of Mary and the Institute of Mary. Blessed Chaminade wrote it after he received a decree of praise for the Society and the Institute from Pope Gregory XVI in July 1839. Chaminade's primary purpose for this letter was to let the retreat directors know how important it was to acknowledge the great work we do under the auspices of Mary and that our vow of stability calls us to persevere in this work, especially when we are called to " do whatever He tells you." Near the end of the letter, he stresses this great call in light of the special vow of teaching. (Note: The vow of teaching was dropped by the time the SM Constitutions were approved in July of 1891.)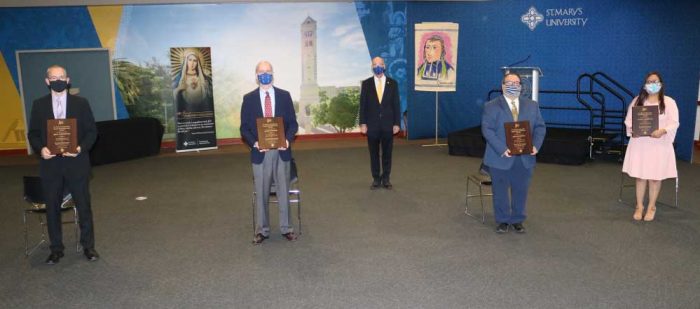 Marianist Heritage Awards
Last month, St. Mary's University honored four individuals with the Marianist Heritage Award. The award, which has been given each year since 1981,  recognizes faithfulness to the University's Marianist heritage. It is expressed by an interest in the 200-year development of the Marianist Charism through efforts at increasing knowledge and working for its implementation in the university community.  The award recognizes recipients for their support and promotion of the Catholic and Marianist educational mission and tradition at St. Mary's.
Fr. Bill Meyer, associate vice president for Mission and Rector, and  Dr. Jessica González Uhlig, director of Marianist Educational Associates and President's Ambassador Program, coordinated this year's awards. St. Mary's University President Tom Mengler presented the awards and recognized the recipients.
Congratulations to the 2021 Marianist Heritage Awards Recipients
David Sommer, Ph.D.
Professor, Greehey School of Business
Fred "Steve" Hemphill
Director of Development, University Advancement
Jeff Schomburg
Executive Director, Academic Technology Services
Alyssa Sarmiento
Student, Biochemistry Senior
Watch the 2021 Marianist Heritage Awards.
Marianist Ministries in Action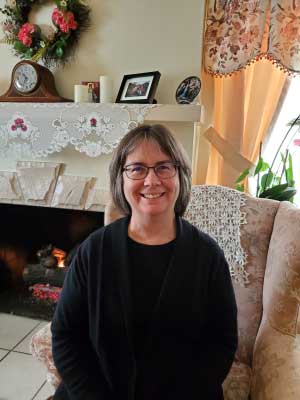 MLC-NA Introduces New Virtual Lay Formation Program
When the Marianist Lay Community of North America (MLC-NA) convened a group of Marianist laity and vowed religious in 2018 to envision a new model for Marianist Lay formation, they couldn't have anticipated that a global pandemic would assist their efforts.
But one positive outcome of COVID-19 is that "people are now familiar with video conferencing, such as Zoom, and aren't afraid to use it," says Margy Lisjak, the new chair of MLC-NA.
MLC-NA is launching its new Virtual Lay Formation (VLF) program in March. "We didn't want people to wait any longer to get started," said Margy. "And the beauty of an online program is that it's a cost-effective way to connect people in parts of the country who don't have a local Marianist community nearby."
MLC-NA leaders Abbey Saurine-Seitz, head of education, and LeeAnn Meyer, head of spirituality, with support from Bro. Stephen Glodek spearheaded the development of the VLF program which is taught by Marianist Brothers, Sisters, and Laity.
VLF runs from Mar. 23–June 29, with participants meeting every other Tuesday from 7:30 p.m. to 9 p.m. E.T.
MLC-NA envisions the VLF program as the first step in a larger Lay formation initiative.
For more information, please click here.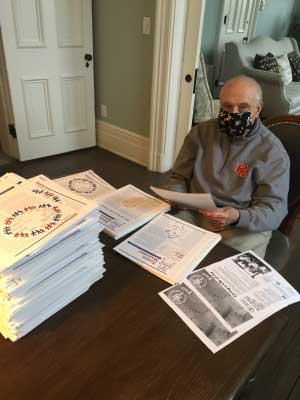 Celebrating Marianist Founders
This January, Marianist ministries throughout the United States celebrated Marianist Founders, Blessed William Joseph Chaminade, Venerable Adèle de Batz de Trenquelléon, and Venerable Marie Thérèse Charlotte de Lamourous.
One example: St. Francis de Sales Parish in Cincinnati celebrated the Marianist Founders and Marianist vocation in January at both the Sunday and Wednesday evening parish Masses.
The celebrations highlighted the works and inspiration of each founder on a particular day and included brief summaries in the parish bulletins. Also. a packet of NACMS publications was distributed at each Mass.
To access the January parish bulletins and the features about the founders and vocations, go to the St. Francis de Sales January parish bulletins on the website.  You can also find a link to attend a Sunday Mass on their site.
Thanks for sharing Bro. Ed Longbottom.
New Marianists Write Now!
NACMS is offering another Marianists Write Now! program on Mar. 12-13, 2021.
Marianists Write Now! is a structured opportunity for members of the Marianist Family to share written reflections about their experiences of the Marianist Charism. The topic for the March reflection is: "What does it mean for me to live a committed Marianist life?"
Write Now begins on Friday evening, Mar. 12, and continues through Saturday, Mar. 13. Although the program uses Zoom to gather for prayer, writing exercises and peer consultations, most of the time will be spent on personal reflection and writing.
Click here to register by Mar. 2, 2021.
Click here to read the contributions from our first gathering.
Please join us in prayer for these members of the Marianist Family.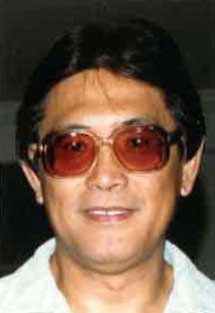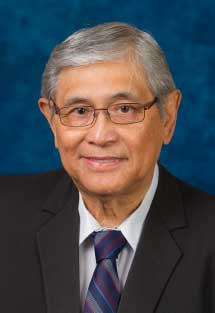 Bro. Jose Degorio, 82, died Feb. 15, 2021. Brother José served many years in administrative support positions in California and Hawaii, and also taught high school business courses, a role he greatly enjoyed. He will be remembered as a gentle, humble man with a cheerful heart.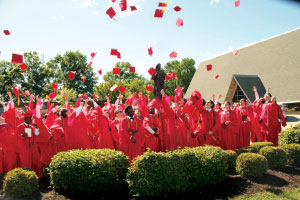 Chaminade College Preparatory in St. Louis Launches Dual Credit Program
Premised on Blessed William Joseph Chaminade's vision "new times, new methods," Chaminade-St. Louis implemented the Pathway to Access College Early (PACE) program to provide students an opportunity to earn college credit while in high school. The PACE program has elevated Chaminade as a leader among dual credit programs in participating high schools locally, nationally and internationally while maintaining the integrity of the Five Characteristics of Marianist Education.
PACE enables students to complete and transfer up to two years of college coursework to universities upon graduation. Chaminade has recently reached an agreement with University of Dayton, which ensures the transfer and acceptance of 60 specific Chaminade dual college credits toward a degree. Historically, UD is one of the top three universities Chaminade students choose to attend.
The expansion of the PACE program is possible because of Chaminade's partnership with three area universities: Missouri Baptist University, Saint Louis University and the University of Missouri-St. Louis. These four-year institutions are accredited by the National Alliance for Concurrent Enrollment Program and enable Chaminade to offer:
More than 100 dual credit courses through PACE
An opportunity for students to earn at least 60 college credits by graduation
Enrollment in college-level courses on the Chaminade campus
University adjunct instructor status for 50 Chaminade faculty to teach for the universities
Opportunities for Chaminade international resident students to enroll in American universities
National Director – Marianist Lay Community of North America (MLC-NA)

The Marianist Lay Community of North America (MLC-NA), a private association of the faithful in the Marianist tradition, comprised of lay Catholics formed in, committed to, and living the Marianist Charism, is seeking a national director. The ideal candidate in our search for this newly created position will share the passion for the mission and work of the Marianist Family formed by the vision of our Founders Blessed William Joseph Chaminade, Blessed Adèle de Batz de Trenquelléon and Venerable Marie Thérèse Charlotte de Lamourous.
This is an exciting time for the Marianist Family. We invite your discernment to join us in this collaborative and engaging work.  Learn more.
Marianist Vocations – Vocation Ministry Coordinator

The Marianist Province of the U.S. is searching for a Vocation Ministry coordinator. The Vocation Ministry coordinator will work with the National Vocation director to promote and foster a culture of vocations through a multifaceted approach which includes development and implementation of strategic marketing, advertising and communication. Learn more.
FamilyOnline Submissions
We welcome and encourage submissions of interest to our nearly 3,400 subscribers. Please send them to Bernadette McCaffrey Groner.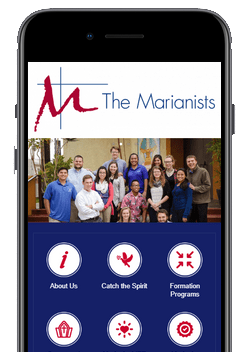 GET CONNECTED!
Stay in touch with the Marianist Province by downloading our new mobile app!

Download your free copy today for easy access to information that supports the work of Marianist-sponsored ministries. Compatible with Apple iOS and Android devices.