Daniel J. Gross Catholic High School celebrates 50th anniversary

What better occasion to celebrate the founding of a Marianist-sponsored school than Homecoming! To kick off their Homecoming weekend starting Sept. 14, Daniel J. Gross Catholic High School rolled out a number of festivities commemorating the day in 1968 when the late Bro. Leo Willett, SM, and Sr. Mary Consuella, FSOLPH, co-principals, opened the co-educational school with a freshman class of 175 students.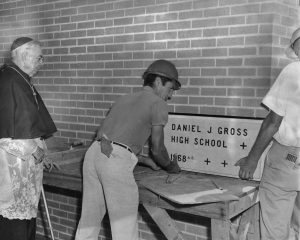 Other Marianists fondly remembered for their service to the school include Fr. Al McMenamy and the late Bros. Joe Barrett and Rich Middleton, said Dorothy Ostrowski, president, who has served at the school as a teacher and administrator for 38 years.
"Gross Catholic has been blessed with a rich history, helping our students grow both academically and spiritually as part of our Marianist heritage," said Dorothy. "We stand on the threshold of our 50th anniversary with great anticipation and enthusiasm. This is a time of growth. A time of renewal. A time of innovation."
Gross Catholic was built in 1968 by the Archdiocese of Omaha, with the help of Daniel & Louise Gross, to meet the critical needs for Catholic education in Omaha, Nebraska. Read more about the anniversary.
Marianists of hope and joy: reimagining the dream
Brian Reavey
Brian Reavey serves as director of the Office of Justice, Peace & the Integrity of Creation for the Marianist Province of the United States.

What gives you hope?
The brothers give me hope through their actions: educating our new generation of advocates at our Marianist institutions; providing medical care for those experiencing homelessness in Cincinnati; participating in social justice rallies across the U.S.; and practicing "armchair activism" by signing petitions and writing U.S. legislators.
The brothers also give me hope through their empathy for others, their willingness to educate themselves on social issues and their spiritual stamina to pray for the marginalized and oppressed.
What brings you joy?
Two words: the people. In addition to Marianist religious, I work alongside Marianist PULSE volunteers who bring me a particular joy. These young adults live a simple, prayerful lifestyle in two lay communities in Dayton. Their wholehearted service to the city via eight nonprofit partners – impacting thousands of people each year – is a natural "joy-boost" for me. And their commitments to each other, their neighbors and the charism have brought me immense joy.
I also enjoy working with our justice advocates at the Marianist Environmental Education Center (MEEC) and Marianist Social Justice Collaborative (MSJC). There is no greater joy than witnessing the Marianist Family collaborate to make the most collective impact possible for systemic change in the communities we serve.
Marianist Family members in the news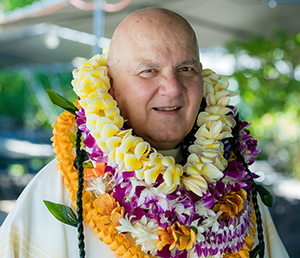 From feeding cows to pastoring sheep
Fr. George Cerniglia was featured in the Hawaii Catholic Herald this month discussing his journey as a Marianist. In the article, Fr. George recalls his scholastic years in Dayton, Ohio, where he attended classes and was also assigned to work on a farm run by the Marianists. He discusses his transition to being a Marianist educator, his time as vicar general in Rome and the precious moments that have made his life as a Marianist so blessed.
Fr. George is celebrating 60 years of profession (see his jubilee profile below). Read the article.
Marianist website receives Lumen Award
The Marianist Province of the United States website redesign received a 2018 Lumen Award from The National Catholic Development Conference (NCDC). The NCDC Lumen Awards were created to acknowledge excellence in the ministry of fundraising and to enrich the Catholic development community through sharing this excellence. The Latin term lumen was chosen as the name of the award to represent the vision and clarity fundraisers must strive for while promoting their missions.
The Marianists are honored to receive this award and would like to thank Carol Dexter, former Marianist senior communications manager; Sandy Barnett, Marianist web & technology coordinator and Tuva Interactive; for their excellent design and implementation of this award-winning project.
Marianist ministries in action
7th International Lay Marianist Assembly in Seoul
The 7th International Lay Marianist Assembly was held in Seoul, South Korea, from August 12-18. Sixty-one delegates from 25 countries met to explore the future of the laity's role in the Marianist Family. Eight Lay Marianists from the United States attended. Susan Vogt, former regional representative for North America and Asia, took the lead in coordinating the international meeting.
Susan stated, "The assembly was historic not only because it was the first time that an Asian country hosted this event, but also because it emphasized the lay branch's growth from younger sibling to adult member of the Marianist Family. In unpacking the theme, Walking Hand in Hand: The Gift of Laity to the Marianist Family, we matured to see ways to take more leadership, more responsibility for our formation in partnership with the vowed religious and more financial responsibility for our needs.
A new international team was elected at the assembly. Marceta Reilly was elected to follow Susan as the new regional representative for North America and Asia. See more photos. Learn more about the Lay Marianists.
Please join us in prayer for these members of the Marianist Family.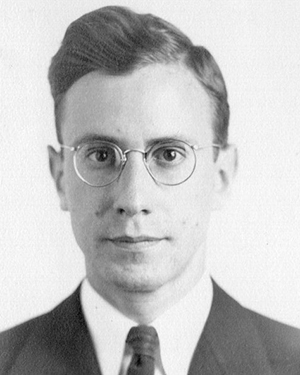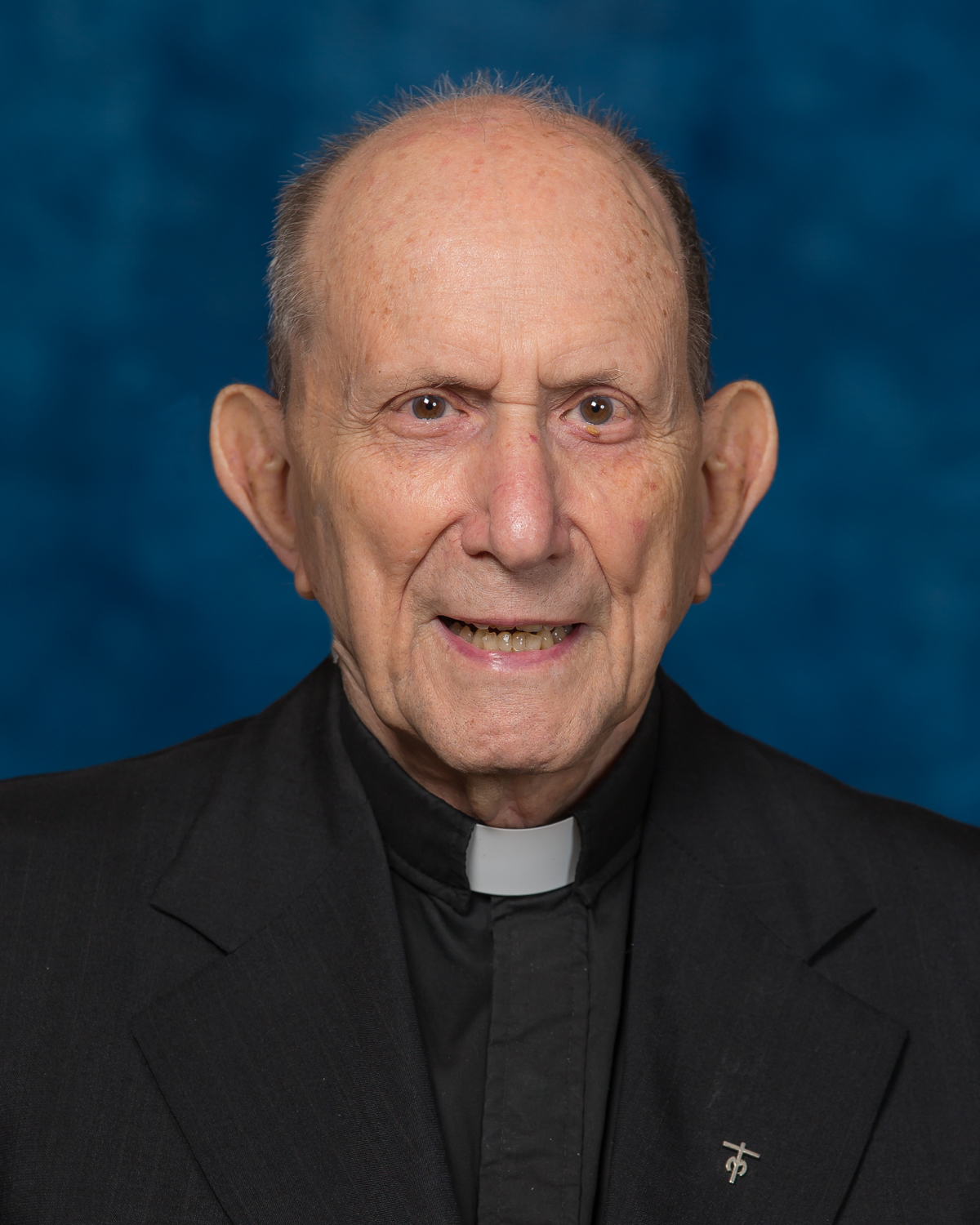 Fr. Joseph Stefanelli, 96, died August 17, 2018.  Fr. Joe was a Marianist historian, author, teacher, mentor, translator, novice director, pastor, and Provincial for the former Marianist Pacific Province.
Read his obituary.  See more photos.
Read Fr. Steve Tutas' Homily.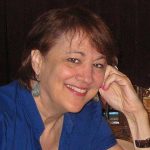 Diane Guerra, former national communications director for the Marianist Province of the United States, died Aug. 23, 2018, in St. Louis. Diane retired in June 2016 after serving as communications director since 2002. She is credited with launching ALIVE magazine, FamilyOnline, and marianist.com, and establishing the look and tone of communications for the province.
"Diane's death leaves a big hole in the lives of so many," said Fr. Martin Solma, former provincial who presided at Diane's Mass of Christian Burial. Jan Dixon, editor of ALIVE,  gave the eulogy. Read Fr. Marty's homily.  Read Jan Dixon's eulogy.
Marianists celebrate jubilees
Each year, the Society of Mary recognizes brothers and priests who are marking milestones of the first professions of vows or of their priestly ordinations. This is the fifth and final group of 2018 jubilarians we honor as a special section of FamilyOnline.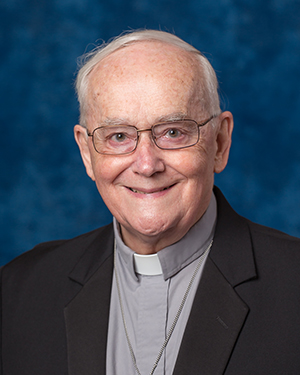 FR. H. JAMES BARTLETT
60 years of profession
When my pastor suggested going to see the Marianists, I did just that, learning much about them and eventually, deciding to join them. I made first vows Dec. 8, 1958, at Marcy, New York, and finished college at University of Dayton. My first assignment was teaching at Mineola, after which, I was transferred to Purcell Marian High School in Cincinnati where I conducted an all-Catholic school choir and also coached track. Three years later, I entered the seminary in Switzerland where I got to know Marianists from other nations, which helped us understand one another and how the Society of Mary was lived elsewhere. Read more.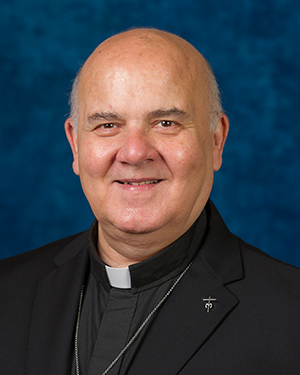 Fr. George Cerniglia
60 years of profession
"The favors of the Lord are not exhausted, God's mercies are not spent; they are renewed each morning, so great is God's faithfulness." [Lamentations 3: 22-23]
Without a doubt, these words of Scripture are foremost in my sentiments as I mark 60 years of Marianist religious life. I was born in Brooklyn, New York, to Rose (Zito) and Paul Cerniglia. Although I have only one sibling — my brother, Anthony — I was nurtured in the wider family of my Italian heritage. Grandparents, uncles, aunts and cousins were a large and important part of growing up.  Read more.
Bro. Howard Hughes
70 years of profession
Marianist influence began early in my life — my grand uncle was a Marianist and is buried in Hilo. At St. James Parochial School in Baltimore, I had Marianist teachers from fourth to eighth grade. Recognizing my musical interests, Bro. Robert Holzmer became my musical mentor, working with me at the piano and organ. By 15, I already had played the pipe organ for services in the community chapel. Along with the usual academic studies over the following years, I continued studying organ music. After graduation, I entered the Marianist postulate at Mount Saint John in Dayton, Ohio. Read more.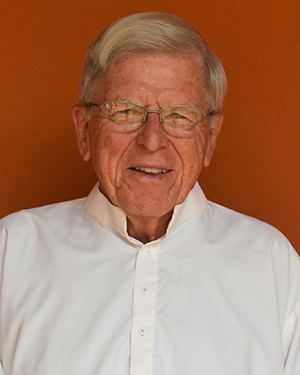 Bro. Delmar Jorn
60 years of profession
I am the youngest of four children, born in the farm country of Illinois, 75 miles northeast of St. Louis. My sisters are 92 and 89, my brother is only 83. My education included eight years in a one-room country school, a public high school and two years of college at Bradley University in Peoria, Illinois, where my vocation story began. I am not an initiator, nor a volunteer, thus I have not asked for assignments or made plans for my future, and yet God has deigned to work with me in that way. Read more.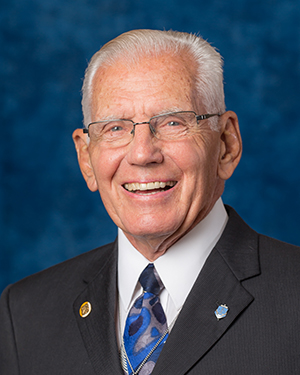 Bro. Albert Kuntemeier
70 years of profession
Some years ago, I discovered a quotation from St. Julian of Norwich: "The greatest honor we can give to God is to live joyfully in the knowledge of his love for us." I feel that I have tried to live these inspiring words every day of my 70 years as a Marianist. That joyful living is possible because of the love and support that I have received from family, friends and my fellow brothers. Thank you, Marianists, for helping me attain and maintain this joy.
Marianist Moment: Marie Thérèse de Lamourous
Venerable Marie Thérèse de Lamourous was born in 1754 in Pian, France. She lived during and after the French Revolution. Marie Thérèse was instrumental in maintaining a faith community in the Bordeaux area when it was risky to do so. She collaborated with Blessed Chaminade in the foundation of the Bordeaux Sodality and assisted with foundation of the first community of the Daughters of Mary in Agen, France. Her predominant work was with the leadership of the Miséricorde, a home and rehabilitation center which assisted women to reform their lives. Marie Thérèse died on the Feast of the Exultatation of the Cross on September 14, 1836.
This month, Marianist Moment shares a paper written by Sr. Laura Leming, FMI, a professor of Sociology at the University of Dayton in which she offers her reflections on Marie Thérèse's life and work. Read the paper.
2018 Common Bond Triennial Reunion

One hundred and three of approximately 700 members of Common Bond reunited at University of Dayton from July 27 – 29 for the 2018 Common Bond Triennial Reunion. Common Bond is an association of former members of the Society of Mary that strives to foster and strengthen the faith and friendships created during their experience as Marianists. In addition to members, 36 spouses/guests attended. Attendees came from 22 different states, Washington DC, Ireland and Italy. The first vow classes of members who attended the reunion ranged from 1942 to 1983 – a 40 year span.
This year, 2018, marks the 30th Anniversary of the founding of Common Bond.  Members hold a formal reunion every three years. Highlights included various workshops, liturgy at the Immaculate Conception Chapel (University of Dayton), and memorial service at Queen of Heaven Cemetery with Fr. Tom Schroer presiding. The reunion also featured several presentations on "The Marianist Charism – 2018 and Beyond" from Dr. Eric Spina, president of the University of Dayton; Fr. Ted Cassidy; Dr. John Moder, president of Common Bond and Matt Dunn, chair, Marianist Lay Community of North America and Marianist Family Council of North America.
During his presentation, Common Bond President, Dr. John Moder, remarked, "The one thing we share in Common Bond is our experience of Marianist Formation. Even though we come from different provinces and different eras, our common bond is our formation in that Marianist charism. Since then our lives have moved in a great many directions, our paths are as diverse as we are."
Learn more about Common Bond. See more pictures.