Marianists gather in Rome for General Chapter 35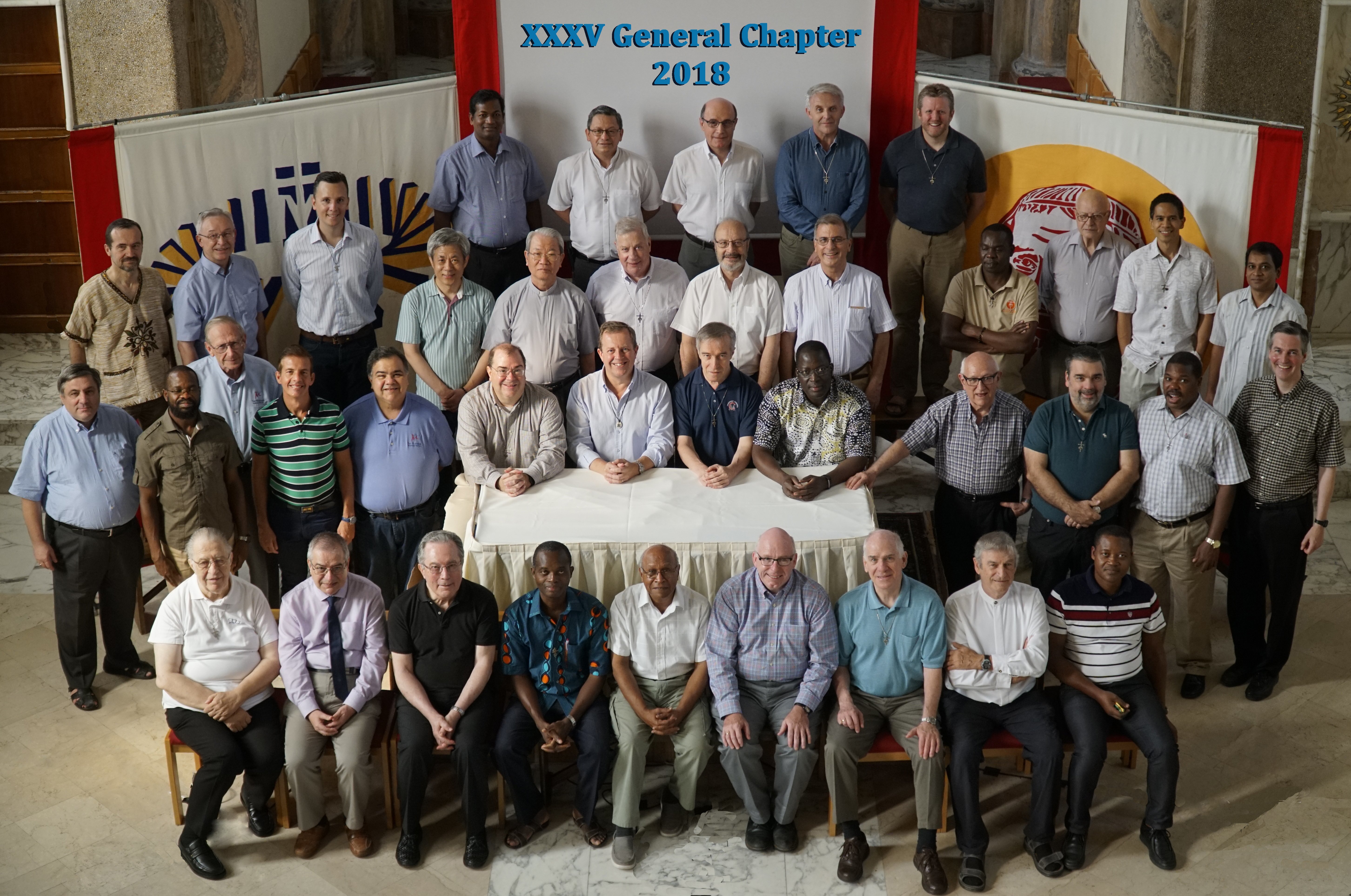 Marianist capitulants from all over the world gathered at the Marianist Generalate in Rome for the Marianist 35th General Chapter from July 8 – 29. This international Marianist event occurs once every 6 years. The Marianists gathered spent much time discussing important issues and electing new leadership for the Society of Mary. The delegates elected Fr. André Fétis of the Province of France to be their 15th Superior General. He succeeds Fr. Manuel Cortés who just completed his second term as Superior General.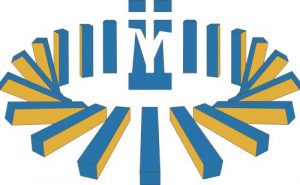 The delegates then elected three assistants who, with the Superior General, compose the new General Council. Fr. Pablo Rambaud of the Province of Spain was elected assistant general for religious life. Bro. Maximin Magnan of the Region of Togo was elected assistant general for education. Bro. Michael McAward of the Province of Meribah was elected assistant general for temporalities.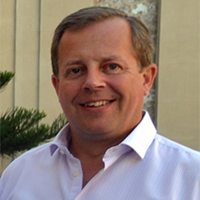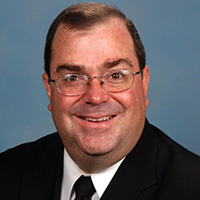 Brothers of hope and joy
From June 28 – July 1, more than 200 vowed religious and more than 30 lay collaborators gathered for conversation and prayer in St. Louis, Missouri, at the 2018 Marianist Province Assembly. The theme for the assembly was, "Brothers of Hope and Joy-Reimagining the Dream." Over the course of four days, participants engaged in meaningful conversation. It was a time of prayer, inspiration, friendship, gratitude and encouragement.
On the last day of the assembly, the New Marianist Provincial Council of the United States was blessed and will begin its term on August 1. The assembly offered an opportunity to thank the current Provincial Council for their many years of dedicated leadership. This special province event was a grace for all Marianists as they plan for the future, celebrate new leadership, and reimagine the dream. See more photos.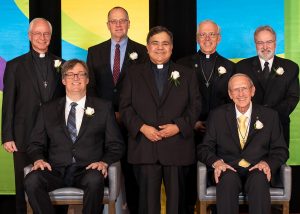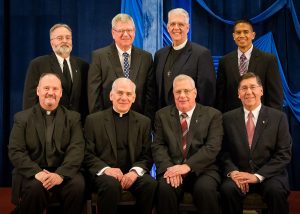 Marianist Moment: in honor of Blessed Adèle's beatification
For the next two issues of Family Online, Marianist Moment would like to continue to share with our readers some articles written by members of the Marianist Sisters in honor of Blessed Adèle de Batz de Trenquelléon's beatification. Her beatification took place on Sunday, June 10, 2018, in Agen France.
Each sister shares a reflection concerning Blessed Adèle's life and invites the reader to pray and consider questions that she presents at the end of the article. Please read these articles and pray for the entire Family of Mary as we celebrate Blessed Adèle's official recognition in the Communion of Blessed.
In this issue we present, "This is the Favorable Time" by Blanca Jamar, FMI, as she reflects on Blessed Adèle's living in a constant attitude of conversion by her being "Turned towards the Lord."
Marianists of hope & joy: reimagining the dream
Fr. Tim Kenney
Fr. Tim Kenney served as campus minister at St. John Vianney High School since 2007. In August, he will begin serving as provincial assistant for religious life.
What gives you hope?
I am leaving Vianney with much hope, inspired by young people who want to be of service and make their faith come alive. I conducted five mission immersion programs while I was there and was amazed by students' willingness to be missionary disciples – share their faith, build homes, play with children in orphanages and get their hands dirty.
I am inspired by young people who feel called to create a culture of life. Yearly, we had a busload of students go to Washington, D.C., to March for Life while others participated in prayerful vigils. I also am inspired by the boys' willingness to turn to God in prayer as they face a wounded world.
What brings you joy?
I find great joy in my vocation as a priest. I love traveling and being a witness to the living gospel. I have seen God's miracles at work in the lives of people all over the world, especially on mission trips where we had to get out of our comfort zones and experience another culture. I also have witnessed Marianists working with the poor in Mexico, India, Eastern Africa – experiences of joy that will stay with me for the rest of my life! See more photos.
Marianist Family members in the news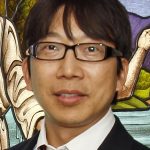 First profession
Congratulations Bro. Sung Yong Joseph Kim of the Marianist Region of Korea who professed first vows as a Marianist on June 30th in Seoul, Korea. Bro. Joseph Kim spent the past two years at the Marianist Novitiate in Dayton, Ohio. Fr. Chris Wittmann, director of novices, was present for the profession to represent the Marianists Province of the United States.
Gold & Blue features two Marianists
The Summer issue of St. Mary's University Gold & Blue features two Marianists. The feature story, "Defining Catholic Education" reveals how St. Mary's is advancing the Marianist mission. The cover features the Moipei triplets with Fr. Marty Solma, SM.
Bro. Al Kuntemeier is also featured.  Read the Gold & Blue Summer Issue.
Marianist sister finds her vocation at University of Dayton
The July edition of the Catholic Telegraph featured the vocation journey of Sister Gabrielle "Gabby" Bibeau.  The story reveals how Sister Gabby first began considering religious life and how she first found the Marianist sisters at Dayton.  Read the story.
Marianist ministries in action
Marianist national archives: an invitation to living history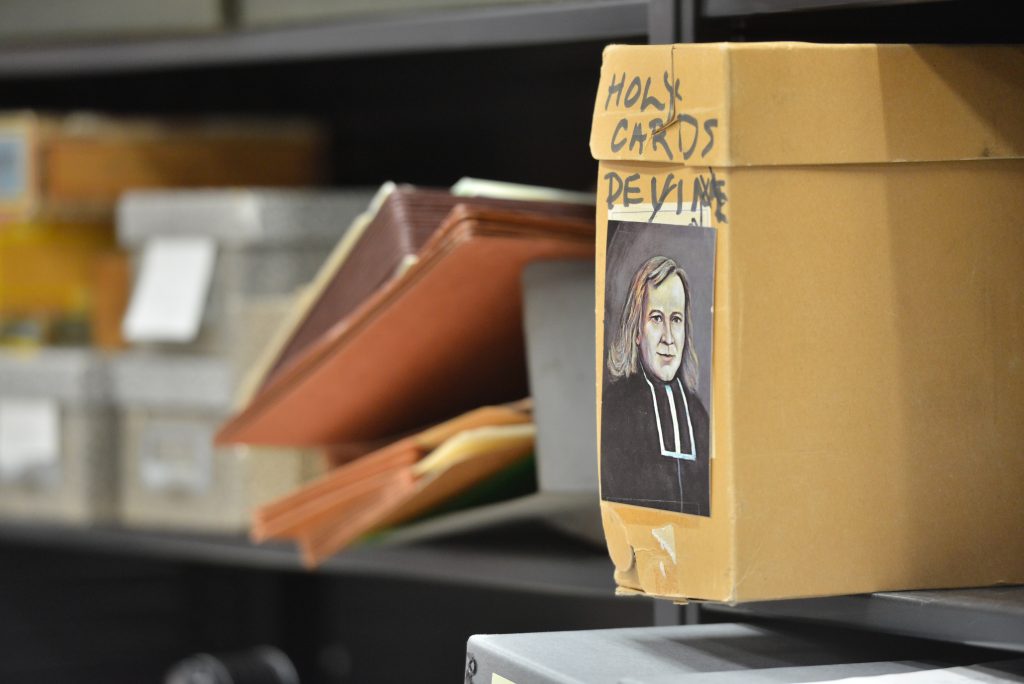 Photographs, holy cards, letters, sketchbooks – these are just some of the items housed in the Marianist National Archives.
Since 2014, when the Marianists relocated their National Archives to San Antonio, they have received hundreds of boxes filled with materials that Province Archivist Mary Kenney called a "living archive" for historians, students, Marianist Family members and others to access and use.
Mary is assisted by Bros. Earl Leistikow and Brian Zampier.
To read more about the Marianist National Archives and its collections, see the Summer 2018 edition of ALIVE magazine.
For more information about the Marianist National Archives, contact Mary Kenney at [email protected] or call 210.436.3329. See more photos.
Please join us in prayer for these members of the Marianist Family.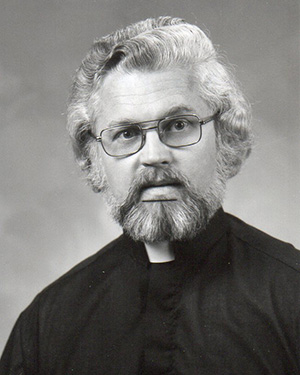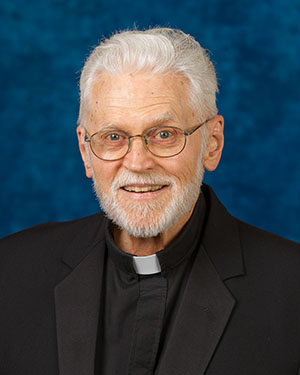 Fr. Richard Kuhn 90, died July 5, 2018 . Fr. Richard was a beloved teacher and chaplain who inspired many with his devotion to Mary and apostolic focus on family through his retreat ministry. Read his obituary. See more photos.
Marianists celebrate jubilees
Each year, the Society of Mary recognizes brothers and priests who are marking milestones of the first professions of vows or of their priestly ordinations. This is the third group of 2018 jubilarians we honor as a special section of FamilyOnline.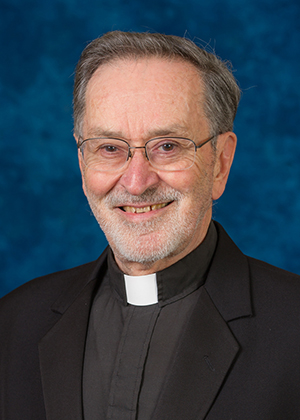 Fr. Theodore Cassidy
50 years of ordination
I write in a spirit of profound gratitude and also humility — acknowledging complete dependence on God.
I sensed a call to be a missionary in the sixth grade. I was raised in a loving family on Long Island, New York, attended grade school with the St. Joseph Sisters of Brooklyn and the School Sisters of Notre Dame, and spent four great years at Chaminade High School in Mineola, New York. The brothers pulled me aside and guided me in my decision to go to the novitiate in 1956.  Read more.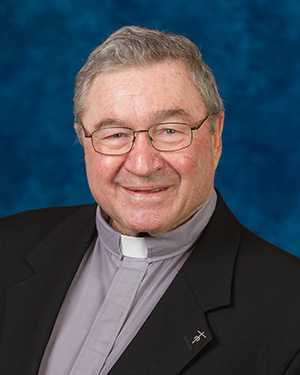 Fr. Timothy Dwyer
50 years of ordination
On August 4, I will celebrate 50 years as a Marianist priest. Thinking back over these years, I've come to realize how important family has been throughout my entire life. I was born an only child, but into a large extended Irish-American family; I don't think I was ever very conscious of being an "only." We actually referred to our family as a tribe — parents and grandparents, uncles and aunts and numerous cousins; we belonged to one other. So family has been important to me from the beginning. Read more.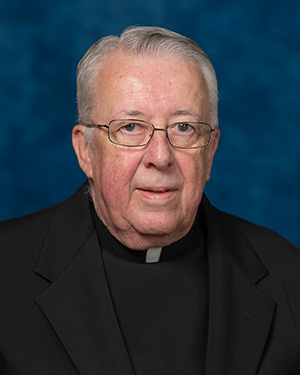 Fr. Raymond Malley
50 years of ordination
I am celebrating 50 years of ordination with eight other Marianists: one in the region of Canada, one in the region of Austria, one in the Province of Meribah, and five in the Province of the United States.
I was born and raised in San Francisco, California, and attended high school at Archbishop Riordan High School, administered by the Marianists of the Pacific Province. The pastor at my home parish of St. John the Evangelist made the liturgy an important part of Catholic life and gave that sentiment to the parishioners. He fostered vocations.  Read more.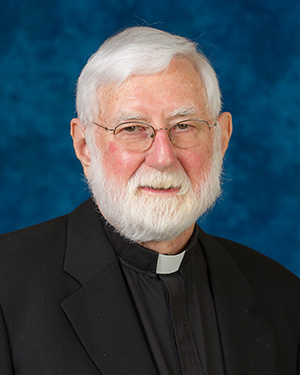 Fr. John Manahan
50 years of ordination
The longer I live, the more jubilees I celebrate. That is the result of a long life in the Society of Mary. Since I professed my first vows in 1954, I have celebrated 50 years in 2004 and 60 years in 2014. This pattern persists. Because I was ordained a priest in Fribourg, Switzerland, in 1968, 2018 marks 50 years as an "ordained brother." It doesn't seem that long ago, but calendars always tell the truth.
My ministry since ordination has been pretty much as it was before. I've worked in high schools as a teacher, counselor and campus minister; in retreat houses in Galesville and Glencoe, and from 1995 to 2006 at Holy Rosary parish in San Antonio. Read more.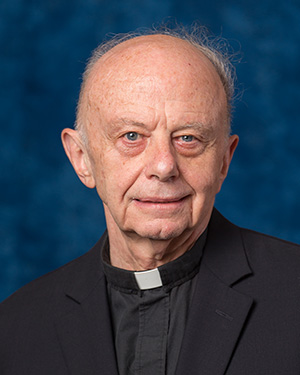 Fr. Thomas Thompson
50 years of ordination
My vocation is rooted in the fervent Catholic atmosphere that was part of the family, school and parish life in Pittsburgh in the early 1950s. An uncle, Bro. Joe Meder, was an enthusiastic religious whose weekly letters to his mother (my grandmother) and family described the daily life of a versatile grade school principal. The Sisters of Divine Providence at my home parish, St. Basil's, provided a rich devotional atmosphere. (I still correspond with and am grateful to my piano teacher, Sr. Generosa, who introduced me to the joy of music, without which I cannot imagine life.) Read more.
Sanity About Sin
Father Jim Heft delves into the truth about the "seven deadly sins" in a two-part reflection series, "Sanity About Sin." Are they, in fact, sins and are they really deadly? Read what Fr. Jim has to say about it in Sanity about Sin: Part I and Sanity about Sin: Part II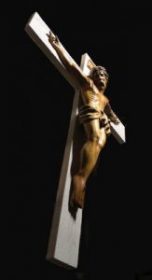 Mystical Rose receives permanent crucifix
On July 8, Father George Cerniglia blessed a crucifix that was especially crafted for the Mystical Rose Oratory on the campus of Chaminade University and Saint Louis School in Honolulu, Hawaii.  He also blessed and dedicated a statue of St. Damien of Molokai which was newly installed in the front of the oratory.
Both pieces were created by Maui artist Dale Zarella. The corpus is carved out of koa and mounted on an oak cross made by Saint Louis School alumnus Rick Castillo.
Mystical Rose Oratory had never had a permanent crucifix until the staff began exploring the idea and asked Zarella to consider the project. Read more.

Presented by Marianist Mission
You are invited to join us on the 2019 Marianist  Mission Pilgrimage April 25 – May 5, 2019!  Embark on a journey with Fr. Tim Kenney as we explore  three wonderful countries: Holland, France and Germany over the course of 10 days and take a fantastic cruise on the Rhine River.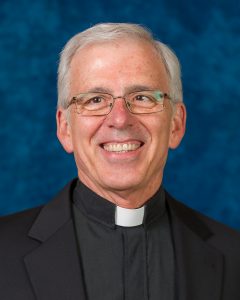 Ten days from Amsterdam to Zurich including:
•  7 night Rhine cruise and pre/post nights in Amsterdam and Zurich
•  22 meals, including breakfast, lunch and dinner on the ship
•  Beer & wine with lunch & dinner
•  Daily touring during the cruise
•  Special private tours in Amsterdam and Zurich before and after the cruise
•  Daily Mass with Fr. Tim Kenney, SM
•  Air travel to/from Newark, N.J.
For pricing and travel arrangements contact: Deanna Snyder at [email protected] ; 314.338.7229
Sign up for the next Marianist Studies Program 2.0
Interested in exploring the topic of "Building Today's Marian Church?" There's still time to sign up for the next session of Marianist Studies Program 2.0. – a year-long study group bringing together lay and religious Marianists.
Deadline: August 2018. More information, contact Patti Gehred at [email protected].